Consequences for sexual predators even after the revelations of #MeToo are in short supply. But Harvey Weinstein's conviction gives us hope; it marks a collective, cathartic exhale, both for his victims, for journalists, and for women around the world.
If Bollywood is to be believed, we are officially living in a post-MeToo world. On Monday, actress Kajol opined that since India's #MeToo movement, film sets and other work environments are finally taking women into account. Men, she said, are taking "seven steps back", whether in the industry or any public and professional space, being more thoughtful and cautious in their approach with women. Her co-star in the short film, Devi, Shruti Haasan pointed out that men are starting to feel answerable for their actions, questioning behaviours that they never considered before.
It can't be denied that #MeToo has started a dialogue that was sorely needed. Still, the process of changing a culture that normalises harassment can be even more tortuous than a court case. The post-#MeToo India has already seen named men, including Bollywood celebrities, inch their way back from "shame leave" into public life. At recent industry parties, the presence of sexual assault-accused directors like Vikas Bahl and Sajid Khan, both accused of sexual violence, appears to be business as usual; Alok Nath was back to acting. Both at home and abroad, #MeToo has shown up the gaps between meaningful conversations and actual consequences. But with the momentous sentencing of former Hollywood producer and convicted rapist, Harvey Weinstein, we finally have a reason to celebrate.
On Wednesday night, Weinstein was sentenced to 23 years in prison for his crimes against women — making it likely enough that the 67-year-old will spend the rest of his life behind bars. It was a resounding verdict, a triumph for the women who accused him as well as the dogged media that pursued the buried truth. In naming Weinstein guilty of third-degree rape and sexual assault, Justice James Burke validated the dozens of women who came forward with their stories of abuse at Weinstein's hands. The trial itself included testimony from six women, of whom a production assistant and an actress had pressed charges against him. Both of Weinstein's ex-wives refused to testify in his favour.
Harve Weinstein's case was an open secret for decades, and without the work of journalists who broke the story, might well have gone on unchecked.
The sheer scope of the damage Weinstein has wrought is impossible to quantify. Since the scandal around him was first broken by reporters Megan Twohey and Jodi Kantor, over eighty women have come forward to date. Weinstein's behaviour reads like a movie script so far-fetched that he would probably have passed on it had a bound copy been presented to him: Reports reveal a modus operandi of silencing non-disclosure agreements, and overt stalking and intimidation. Critics would be bribed with the promise of awards, or shut down with threats of industry blackballing. A-list stars like Gwyneth Paltrow were too afraid to stand up to him for years before finding strength in numbers, while countless other women have faded into obscurity after their horrific encounters with the producer prompted them to quit the industry. Anabelle Sciorra, who starred in hit TV series The Sopranos, described Weinstein forcing his way into her flat and raping her, deaf to her pleas — a pattern that was echoed by the other women on the stand. Through the trial, as these stories were told again, they put human faces and emotions to the decades of abuse Weinstein put up.
Many of the #MeToo allegations are hotly controversial. But Weinstein, plagued by an extraordinary number of allegations against him and sporting a cartoonish Hollywood-producer persona, was hard even for the movement's most vocal detractors to defend. His was an open secret for decades, and without the work of journalists who broke the story, might well have gone on unchecked. One red carpet interview of musician Courtney Love back in 2005 shows her warning young actresses not to meet Weinstein alone, indicating that his behaviour had, by then, become a byword in Hollywood.
So why does his conviction 15 years later mark a collective, cathartic exhale, both for his victims, for journalists, and for women around the world? Perhaps because we saw Weinstein's defence rip into the women testifying, gaslighting them and questioning their characters in a way that feels awfully familiar. In the wake of #MeToo, women continue to struggle against disbelief, shame, and victim-blaming. The media that rallies to their side and amplifies their voices is facing its own crisis of credibility and suppression.
It can't be denied that #MeToo has started a dialogue that was sorely needed.
Then there is Weinstein's own narrative: He made headlines for showing up to court in a walker, and was taken in for heart surgery during the trial. Even now, Weinstein is not in jail but in hospital due to cardiac problems. During a bizarre closing statement in which he purported to be "confused", have a "different truth" from his victims, and mourned the state of due process in America, Weinstein begged the judge for a five-year minimum sentence. He cited his many charitable donations as proof that he deserved to be seen as a good person.
On one hand, it's laughable  — and infuriating — to think of Weinstein as a poor little rich man trying to put a literal price on the suffering of women, appealing to a judge to buy his way toward some kind of redemption. But for women watching, there was also the element of real and justified fear. After all, hasn't this exact tactic been used to get predators off in the past? Worst of all, hasn't it worked whenever a sex offender has been handled lightly so as not to ruin his life, or, god forbid, judge him harshly?
This time, it didn't. There were no shortcuts for Weinstein, no loopholes he could wriggle through — and right up until the end, he seemed more disturbed by this strange circumstance than facing any of his victims on the stand. Consequences, even after the revelations of #MeToo, are in short supply, and as Weinstein remarked in his closing statement, maybe men don't understand them yet. If Weinstein's sentencing is an indication of things to come in the post-MeToo world, we can rest assured that they soon will.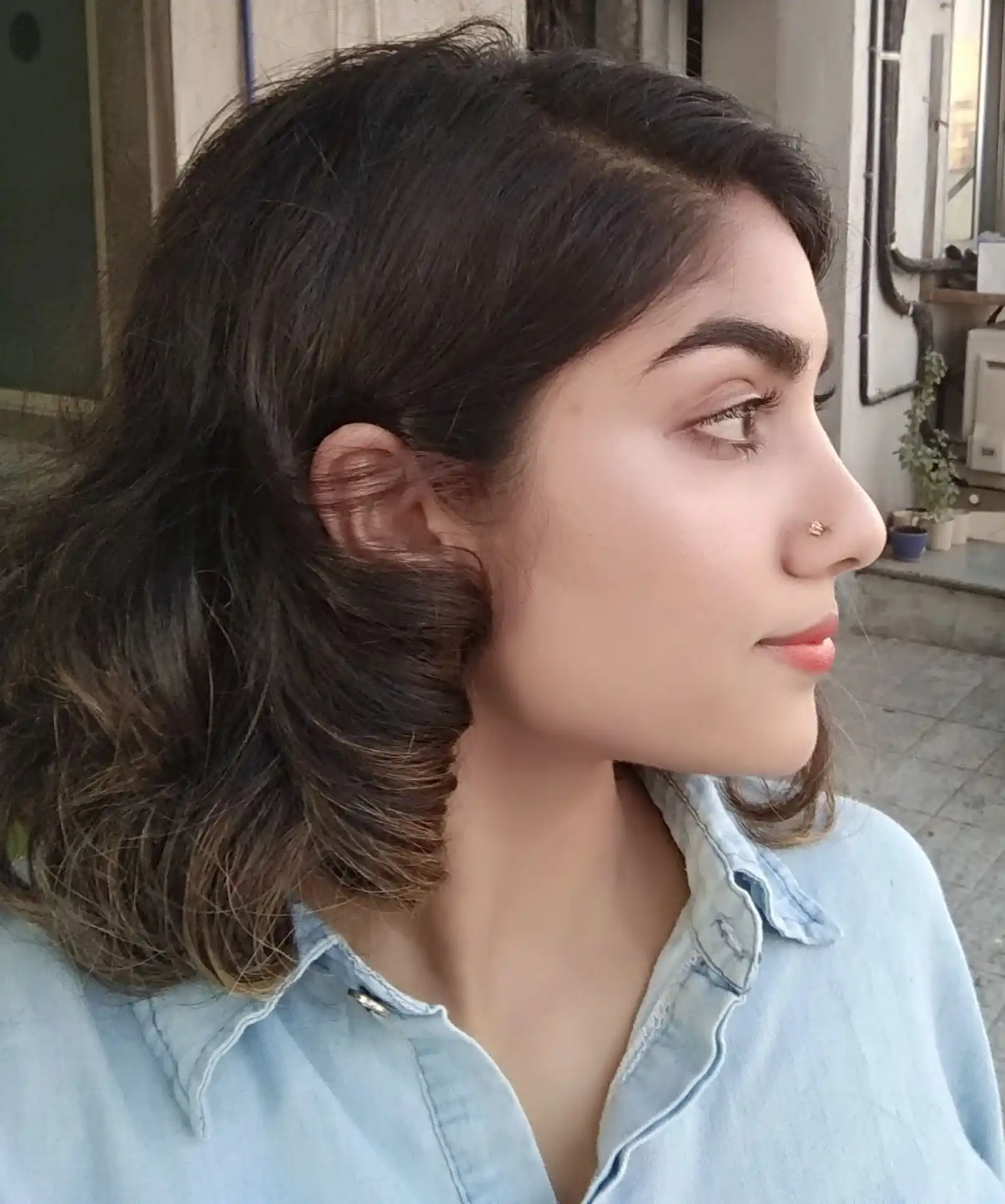 Kahini spends an embarrassing amount of time eating Chinese food and watching Netflix. For proof that she is living her #bestlife, follow her on Instagram @kahinii.