Screenshots of alleged conversations between girls who exposed Delhi's teens and their misogynistic "Bois Locker Room" were doing the rounds on Twitter today. Some of the comments made by the girls were homophobic, but that does not absolve the boys who spoke about "gang-rape" of their classmates.
While the entire country sits at home in a lockdown during a pandemic, Indian Twitter has been blowing up for the past two days over a controversy that began when a misogynistic Instagram group chat populated by teenage male students of elite South Delhi schools was outed for the demeaning, vulgar, and, in some cases, illegal messages exchanged therein. The "Bois Locker Room" controversy, where the teens spoke about "gang-raping" their classmates, has led to the Delhi Commission for Women getting directly involved in seeking action against the boys in the group, an FIR being filed with the Delhi Police, and one member of the "Bois Locker Room" being detained by the police at the time of writing.
However, as with every viral story on the internet, there was an equal and opposite reaction. After #boyslockerroom was trending at number one on Twitter on Monday, the next day saw another hashtag gain traction: #girlslockerroom. Under this hashtag, more screenshots were shared, accusing the girls who outed the "Bois Locker Room" for indulging in offensive language of their own, making homophobic comments, and demeaning other girls.
His d*ick, his back, if a boy doesn't respond to your hot pics, think he's a gay, I wanted to f*ck him the moment he started walking. I wanna lick him. I want him for dinner tomorrow. Yum.

Now here's the #GirlsLockerRoom chats

Sexualization? Assault? Objectification?

Decide pic.twitter.com/jjBhiRk7TF

— Deepika Narayan Bhardwaj (@DeepikaBhardwaj) May 5, 2020
These new screenshots immediately led to a predictable wave of knee-jerk reactions, where the offensive content on the "Bois Locker Room" was immediately mitigated in some people's minds by the fact that since the girls weren't perfect victims, they were partially responsible for what transpired in the groups.
This is not a problem of a particular gender of community, the whole generation is so damn fcuked up. Are we taking a stand for these so called feminists?#boyslockerrom #boislockerroom #girlslockerroom pic.twitter.com/9ZeMrWgkyR

— Mohit Pratap Singh (@prataappp) May 5, 2020
There were many more tweets like the one above, as #girlslockerroom began gaining traction, climbing to the top of India's Twitter trends. Meanwhile, ripples continued to be felt on social media, as one user found a video of a boy calling out the girls who exposed the "Bois Locker Room" for posting what he saw as inappropriate content on social media. In a tone-deaf moment, he told the girls that they should "be like Sita", forgetting that even Lord Rama's wife faced suspicion from society on her return from Lanka, despite having remained faithful to her husband and being the ideal woman in every way.
They never fail to disappoint. This guy (@the_yc_ on IG) uploaded a 7~ish minutes long video & later deleted it. Twitter won't let me upload the whole thing so here's the end or the "crux" of whatever THAT was. I knew this would happen. The cowardice. The audacity. pic.twitter.com/ZAphLabPW5

— Arya 🏳️‍🌈 (@ar_yalone) May 4, 2020
What needs to be made clear is that while the language and tone of the screenshots from the so-called "Girls' Locker Room" is absolutely unacceptable, it does not absolve the boys of their own crimes. The two should be viewed as separate incidents and treated as such, while keeping in mind that both are offshoots of the same culture that perpetuates servility for women and supremacy for men.
For those horrified by #boyslockeroom, look at the language used to troll women on twitter everyday. When you look the other way and normalise that language, you create an environment for teenagers to behave like this.

Disrespect & verbal abuse must be punished across the board

— Faye DSouza (@fayedsouza) May 5, 2020
Though the girls who called out the "Bois Locker Room" may not be innocent of all wrongdoing themselves, their conduct should not in any way serve as an excuse for the boys'. As one user on Twitter put it, "We SHOULD have more conversation about male harassment, but not ONLY as a reaction to female harassment."
For all sharing #girlslockerroom chats: Yes, it is equally terrible if girls have such groups. And no, they do not justify or make the #boyslockerroom chats less horrifying.

We SHOULD have more conversation about male harassment, but not ONLY as a reaction to female harassment.

— Nikhil Taneja (@tanejamainhoon) May 5, 2020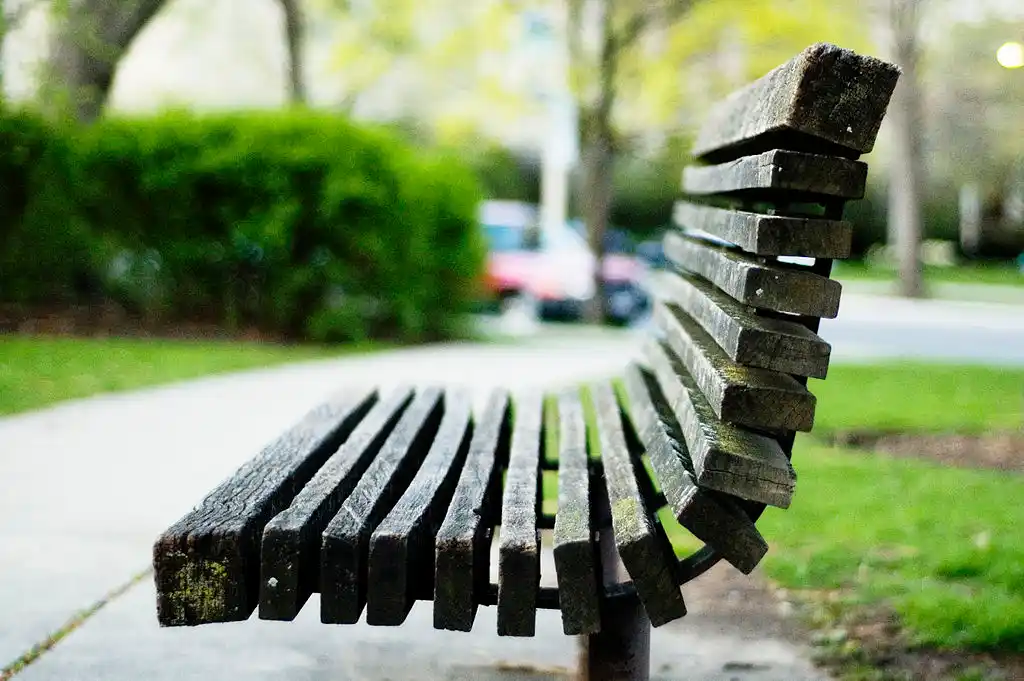 The Arré bench delivers stories that mattress. It hasn't achieved much sofar. But it's getting bedder.