The period leave debate was bound to cause a stir, but we didn't know that the opposition would come from many women. The antipathy shows us that we can only celebrate "exceptional" women, who succeed in a world & workplace tailored for men, but stop short of levelling the field for ordinary women.
Even in lockdown, Bollywood has found a way to churn out the ever-popular biopic. This month alone has brought two new additions to the genre: Shakuntala Devi, starring Vidya Balan as the titular math prodigy, and Gunjan Saxena: The Kargil Girl, where Janhvi Kapoor plays the first woman combat pilot in the Indian Air Force. Both movies examine the lives of two extraordinary women struggling to succeed in male-dominated fields, and celebrate the glass ceilings shattered by both Shakuntala and Saxena. Shakuntala is told that she should prioritise being a good wife and mother over academic pursuits, while Saxena faces the humiliation of not even having access to a women's bathroom at her workplace – a conflict that foreshadowed the conversation about period leave that rages on today.
Shakuntala and Saxena's stories take place 50 years apart, but the discrimination they deal with is not so different. And yet, nearly 50 years on from Saxena, we're stuck having the same debates about women in the workplace.
Recently, delivery service Zomato announced a period leave option of ten days each year, to be granted to its women and transgender employees. That the move has sparked a discussion – and plenty of backlash – is unsurprising. What is a little surprising though, is that much of the strident opposition is coming from women themselves. Journalist Barkha Dutt has been one of the most vocal opponents of the subject, standing by her 2017 op-ed on the subject.
Dutt insists that period leave will only increase the stigma around menstruation, one that is ingrained everywhere from the chemist shop to the country's mosques and temples. She blasts Zomato's policy as "paternalistic" and "ghettoising", pointing out that she, like Shakuntala and Saxena before her, had to fight to be allowed to report from the frontlines during the 1999 Indo-Pak war. Just as there were no bathrooms available for the Kargil Girl, Dutt was given the same reason by the army to discourage her.
Why some women don't want period leave
Dutt's experience reveals a truth about our attitudes toward the workplace: It's still made for men, and women must try and fit in wherever they can. These last two weeks have seen the release of two biopics about extraordinary women, Shakuntala Devi and Gunjan Saxena, who inspire by rising above society's sexist beliefs.
When it comes to levelling the playing field for ordinary women, we're still stuck in these age-old binaries.
But the period leave debate is proof that we can only celebrate exceptional women winning against the odds. When it comes to levelling the playing field for ordinary women, we're still stuck in these age-old binaries. "If this blanket plea for period leave existed, what might the army have said to me?" wonders Dutt.
I imagine the Army would only institute period leave if there were enough women to justify such a policy – and would certainly have bathrooms and dormitories set up for them. But Dutt's argument, and the broader case against period leave, doesn't centre on this kind of normalisation. Instead it relies on the narrative of exceptional womanhood. After all, Dutt herself is an extraordinary woman who continues to break barriers in her profession.
Clearly, the idea of sanctioned period leave is considered an unpardonable weakness for trailblazers like Dutt, one that flies in the face of their hard-won freedoms. Women like Dutt have had to work three times as hard to get the same opportunities as their male colleagues, and it's fair that they take pride in their journey. But once they've laid these foundation stones on the path of progress, it's equally unfair to shame the women who come after them for having a better go of it.
And although it's easy to dismiss Dutt as someone who has never experienced debilitating PMS, her point about the abysmal workforce participation of Indian women is undeniable. Among the G20 nations, India comes ahead of only Saudi Arabia in this metric, with most women finding the responsibilities of working after kids — or even after marriage — too much to handle.
But in suggesting period leave will become yet another reason for employers to avoid hiring women, Dutt puts the cart before the horse. Women are already burdened with expectations of caregiving for family and kids, as well as household chores and cooking that take up a lot more time than a mere ten days a year. It's those same expectations that allow men to make career advancements, knowing that as they slog through India's notoriously long workdays, someone else will ensure that dinner is waiting on the table.
"Biology creates psychology"
The biological determinism Dutt speaks of is already writ large across our work culture, forcing men to be breadwinners while women take on the task of homemaking. It's a vicious cycle: When women aren't accommodated in the workforce, they have no choice but to leave and perform the unpaid labours of the domestic sphere, and when they hit that "maternal wall", they face a wage penalty that no longer makes work worth their while.
Opponents of period leave fail to acknowledge that the workplace should not only be fit for the Shakuntalas, Saxenas, and Dutts of India.
Nor are these only concerns of privileged women, another charge laid by Dutt against period leaves. How many working-class or professional women can afford to ask for sick leaves as Dutt suggests, when even the Supreme Court refuses to grant them? Lawyer Kiruba Munuswamy recounts her experience of being fired and insulted upon requesting a day of period leave. What hope, then, does the average working woman have of approaching her employers with gender-specific problems?
Yet it is not a radical idea. The Bihar government, not often lauded for its progressive credentials, has given two days of period leave per month to women employees since 1992. Kerala schools have recognised the need for period leave for girl students since 1912, suggesting the concept is more traditional than we might think.
Opponents of period leave fail to acknowledge that the workplace should not only be fit for the Shakuntalas, Saxenas, and Dutts of India. These extraordinary women who could conquer male-dominated fields are certainly worthy of our admiration, but they cannot be the only women worthy of workplace access. The workplace has to accommodate the women that are entering the workforce – not the other way around.
Glass ceilings are broken by the best of us so the rest of us can follow, rising without the same impediments. Period leave is a chance for the workplace to adapt to women, instead of constantly demanding that we try to fit into a system that was never designed with us in mind, just to prove we deserve to be there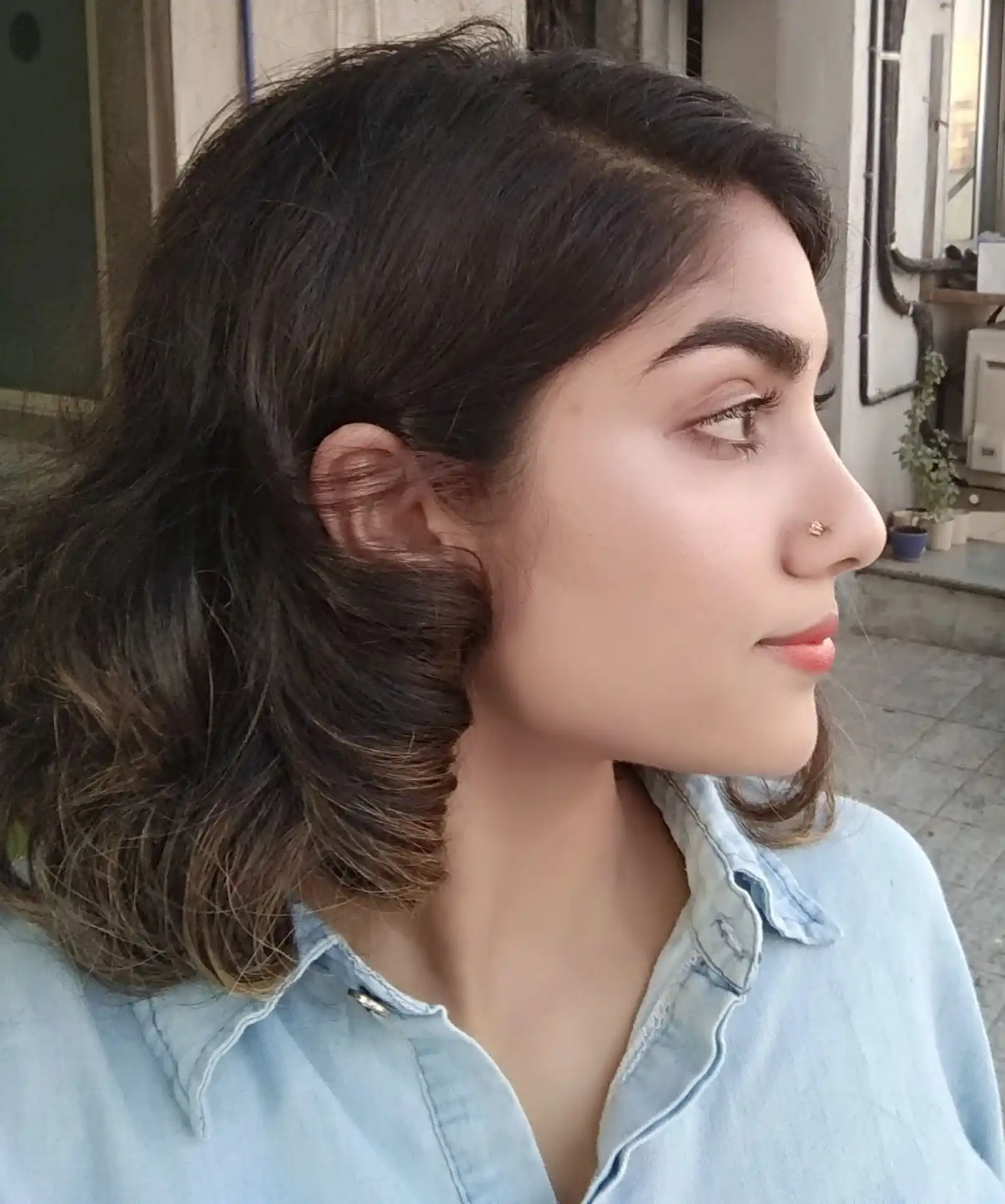 Kahini spends an embarrassing amount of time eating Chinese food and watching Netflix. For proof that she is living her #bestlife, follow her on Instagram @kahinii.