Last July, one teenage girl changed the course of law. The story of young Shakti, who is the reason why women who need late abortions have a case.
Fourteen-year-old Shakti from a small tribal village in Gujarat has no idea of the place she has in history. If you tell her that she, along with Kamini Jaiswal, has pulled off a landmark judgment and set the first case in point against the immutable Medical Termination of Pregnancy (MTP) Act, 1971, she will smile at you in confusion. She has never met Jaiswal. She never wants to set foot inside another courtroom. All she wants to do is forget the last year and disappear back into her childhood.
Her real name is not Shakti, of course. You probably just know her as the "14-year-old abortion case" from Gujarat who was denied termination of her pregnancy by the state's sessions court and the high court, as she had crossed 20 weeks.
Shakti was raped and impregnated by a doctor she had visited early last year for the treatment of typhoid. Like thousands of underage rape victims, Shakti didn't know she was pregnant for a long time. When she found out, she didn't have the courage to tell anyone. Undernourished and depleted by typhoid, the teenager had no idea that she was about to become the poster girl for the MTP Act.
The case was open-and-shut. MTP, 1971 had no precedent for abortion after 20 weeks in the history of its 45-year existence, and a district court judge wasn't about to stick his neck out. Shakti's father, who repaired cycle punctures for a living, borrowed some money and knocked on the doors of the Gujarat high court. The single-judge bench of Justice Abhilasha Kumari was shocked by what had happened to this girl. Overwhelmed as she was by the unfairness of the situation, Kumari also decided not to risk judicial overreach. Her verdict was empathetic but clear. "The child is a victim, just like its mother," Kumari said, as she granted Shakti ₹1 lakh in compensation and ordered her to have the child.
That would have been the end of Shakti's story had it not been for a call that Supreme Court advocate Kamini Jaiswal, sitting far away in Delhi, received later that evening. An activist lawyer, who was present in court during Kumari's timid verdict, believed that even if the high court had chosen to bind itself by the prevailing law, the apex court still had the power to overcome the law to render justice. It was July 23, 2015 and Shakti would soon complete 25 weeks – close to the abortion limit prescribed by international laws as well.
Jaiswal heard out the lawyer, but she was not hopeful. She had recently fought a similar case for a mentally challenged rape survivor, who needed an abortion at 22 weeks. But MTP, 1971 had been inflexible in that case as well. Even though there was a proposed amendment in 2014, which would take cognisance of special cases like Shakti's, it was far from being passed.
On August 1, the nearly 26-week pregnant teenager went in for a five-hour abortive surgery with a SC sanction – a landmark moment in the history of the abortion law.
Jaiswal called for the papers anyway. They arrived the following day, a Friday, and she spent the weekend poring over them. A Supreme Court hearing was granted on Tuesday, July 28, and Jaiswal presented her case backed by a report from a senior gynaecologist in Ahmedabad who had categorically stated that Shakti was in no age or condition to bear a child. The panel of Supreme Court judges was sympathetic, but one of them was a Catholic, and he kept asking, "What about the other life; the life within?"
Jaiswal fought hard for the life that was already at risk – the child who would be ruined physically, mentally, and socially if she had a child of her own at 14. The hearing went on for an hour and a half. Shakti, who had sunk into depression in these weeks, waited in her village with her father for her future to be decided.
The verdict came forth on July 30, 2015: Termination would not be permitted, yet. However, a body of five leading medical experts would examine her physical and mental condition and come to a conclusion. The words of the judgment were impartial but the tenor permitted termination if found necessary. That was the best they could do, but it was enough.
The panel of doctors unanimously came to the conclusion that Shakti was in no state to deliver a child. On August 1, the nearly 26-week pregnant teenager went in for a five-hour abortive surgery with a SC sanction – a landmark moment in the history of the abortion law.
The court was careful to mention that Shakti's petition was treated as a "special case"– it could not be used as a precedent to grant permission in another case. But even so, the judgement means that the dreaded MTP is not as ironclad as one believed. Thanks to Shakti, women who need abortions at advanced stages of their pregnancies – for reasons of threat to the mother, terminal defects in a child, or even insanity – can at least approach the apex court for a "special" recommendation until such time the laws change.
It has been more than a year now since Shakti went back home to her tribal village in Gujarat. She's still far away from getting over the trauma she experienced, but her immediate problem is coping with the Class IX syllabus. Next year are the boards, and for now, all she wants to do, is study.
With inputs from Indira Unnikrishnan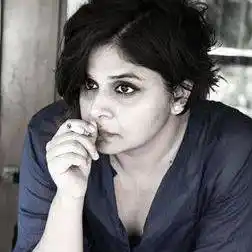 Sharan Saikumar is the Creative Director at Arré.