Rhinoplasty and cheek implants are passé. The latest fad among Indian woman is hymen reconstruction, colloquially called revirginisation, where wives want to gift their husbands a new hymen.
In January, 40-year-old Jasleen went under the knife for a relatively unknown procedure: vaginal rejuvenation. Jasleen had her second baby at the age of 36, and felt "loose" after her pregnancy. She didn't want to compromise on her sex life. The pre-op for her vaginal tightening may have involved a session with her partner, so that the doctor could determine, prior to the surgery, the size of the opening that would work best for the couple, but Jasleen wouldn't say.
"You only live once," Jasleen told me with a shrug and I couldn't help but agree. Enlightenment, some say, is attained in the fleeting seconds after an orgasm, so I think Jasleen going for the kill is admirable.
In the same month that Jasleen was getting her interior designed, the All India Congress of Obstetrics and Gynaecology held a workshop for vaginal rejuvenation and reconstruction to train gynaecologists in the art of the designer vagina. Jasleeen is not alone. Somewhere in the last few years, vaginal rejuvenation and labiaplasty have entered the list of the most popular cosmetic surgeries in the world. The designer vagina has indeed arrived.
India's foremost aesthetic vaginal surgeon, Dr Sejal Desai, has conducted nearly 300 procedures, demands for which have exploded five years ago. "From 18-year-olds to 80-year-olds, we get requests for labiaplasty, vaginal tightening, and hymen reconstruction," the Mumbai-based surgeon said.
Dr Desai gets varied requests from her customers, especially for hymen reconstruction, colloquially called revirginisation, where wives want to gift their husbands a new hymen for their birthdays or for religious reasons where bleeding after consummating a marriage is held in high moral regard. Labiaplasty is an aesthetic surgery and confusion over it aiding pleasure during sex is rampant. Vaginal tightening is the answer for those looking for a more stimulating sex life, and the combination of all three culminates in a designer vagina: A tight vagina, a shiny new hymen, and lips from god.
Aesthetically, newer techniques now help to lighten the colour of the vagina and even soften it for improved texture. The cost of the procedures range from ₹30,000 to ₹1.5 lakh and result in what is sometimes called "The Barbie Doll" look: A vagina that seems like that of a newborn.
In older times, porn basically meant looking into a man or a woman's uncovered belly and browsing through the "unfiltered images" button on Google.
A designer-vagina surgery is a relatively simple one. Most of the surgeries take about three to four hours, techniques for which are undergoing rapid transformation with the advent of thermal heating, a non-surgical procedure which tightens the vagina by heating the inner layers of the vaginal tissue. What is not so simple, however, is the motivation behind it.
It's easy to dismiss this demand for trimming the famed pink lips and retightening the post-childbirth sag as a function of having too much money and not knowing what to do with it. But it's not that simple. Of course, one needs to have considerable disposable income to think of cosmetic surgeries in the first place, but why the vagina? Why not get your chin lifted and neck de-wrinkled?
The answer may lie in porn.
In older times, porn basically meant looking into a man or a woman's uncovered belly and browsing through "unfiltered images" on Google. Today, the general ascend of multi-angle pornography allows for an easy compare and contrast, creating an ideal for women to strive toward. Chasing an ideal, is not a bad thing, but what may get complicated is the pressure, especially when it is not self-motivated but coming from the outside. Dr Sejal admits that there are several cases of muscle flexing, with partners forcing their wives to undergo these procedures. Many women have no idea about these surgeries; the older patients need to be told about the benefits and various procedures involved.
Jasleen wasn't one of them. She knew exactly what she wanted and she did it for her own pleasure. And there are many like her. The crown jewel for those doing this for pleasure is the debunker of many internet myths and wet dreams: G spot amplification. According to Dr Sejal, whether it exists or not, most women know of the existence of an erogenous zone in the anterior of the vagina wall, and if thermal-frequency techniques are directed properly, many women claim that post surgery they result in more frequent orgasms.
For the younger crowd, a boost to their sex life is the clincher. Some patients return every six months for a tightening. One particular woman got all three procedures done, then returned two years later for a rejuvenation, and came back a year later for another one. It turns out that the desire for better sex is as compelling as the desire for young skin and high cheekbones.
In a sex-shy country like India, the idea of women taking ownership and partaking in this literal and metaphorical underground movement of pimped-up interior designs is pretty cool, especially at a time when collectively, as a culture, India is still navigating around the "Bhagwan ka diya" vs "Doctor ka diya" debate. "We are all doing things that are considered unnatural. So what's the big deal," asked Jasleen.
As India grapples with this revolutionary idea of women going after what they want, designer vaginas are actively fulfilling their desires, displaying an admirable nonchalance toward typical genetical stereotypes, all the while shattering the mind-numbing myth that some people are good at sex and some are bad. When in reality, banger sex has, since the dawn of time, only been about one thing: Knowing what you want.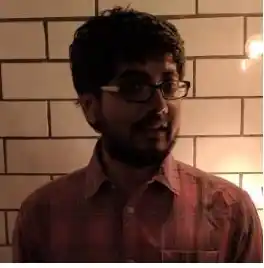 Lover of baby animals, Arsene Wenger, Damien Rice, Peggy Olsen and overly long podcasts. Tweets at @parthsarora.
Confused about most stuff. Writes things.