Kamala Harris' identity as the daughter of an Indian immigrant mother and an African-American father who broke into the traditionally white, male field of US politics is what makes her a trailblazer. Why Vogue chose to "whitewash" her cover photo is mystifying.
Kamala Harris is a history-making woman. The first female Vice-President of the United States, as well as the first person of colour to occupy the office, hers is a trailblazing story that led to a dramatic nomination and victory in the 2020 US presidential campaign. With her background being such an important part of her story, one would assume a feature on Harris would highlight, or at least acknowledge it. However, the print cover for the latest edition of Vogue in USA has generated a controversy over its representation of Harris after accusations of alterations to make her skin tone lighter were raised.
To be clear, the skin-lightening edit or lighting in Harris' cover photo wasn't the only disappointing thing about Vogue's photoshoot. Critics called out the styling of the photograph, taken from an awkward downward angle where Harris is seen standing in an uncertain pose with her hands clasped together, in front of a green background and pink drapes. On Twitter, users commented that Harris' photoshoot was evidence that Vogue's long-serving, influential editor Anna Wintour was apathetic, or even negligent, when it came to styling women of colour. And the cover line that accompanied the image, which read "The United States of Fashion" was considered a superficial way to gloss over Harris' many significant achievements.
As the controversy over the Vogue cover raged online, the magazine announced an alternate cover for its digital edition. Though shot by the same photographer, the digital cover image was better received for its superior framing, composition, and Harris posing straight on, confidently crossing her arms in front of her chest while shooting the camera a smile. Unfortunately, the strange lighting or editing that made Harris skin look a few shades lighter than its usual tone remained constant in both the digital and print cover images.
Harris' identity as the daughter of an Indian immigrant mother and an African-American father who broke into the traditionally white, male field of US politics is what makes her such an unprecedented VP, and the way she looks naturally is intrinsic to that. Why Vogue took the decision to carry out what some are calling a "whitewashing" on Harris' photos is a mystifying decision. And the poor styling in the print cover is another blunder, given how Harris' signature style on the campaign trail helped mould her public image as an approachable but no-nonsense politician.
Since she emerged as a candidate to watch during the Democratic Party's primary elections, the media's interest in Harris has skyrocketed correspondingly. Unfortunately, when it comes to covering women, mainstream media – especially fashion publications like Vogue – seems to have a hard-to-break habit of reducing them to their aesthetic qualities, and then force-fitting those to preexisting, unrealistic beauty standards.
Women in politics are already facing a deck stacked against them in myriad ways. As far as coverage goes, the clickbait-scraping corners of the internet regularly churn out objectifying articles like "World's Sexiest Female Politicians". When a magazine like Vogue, which claims to offer a fairer representation of the modern woman, can't resist touching up Harris' photos, what hope is there?
If Kamala Harris, the future Vice-President herself, can't appear as she naturally does on a magazine cover, letting her groundbreaking achievements speak for themselves, then there's something wrong with how the media covers women.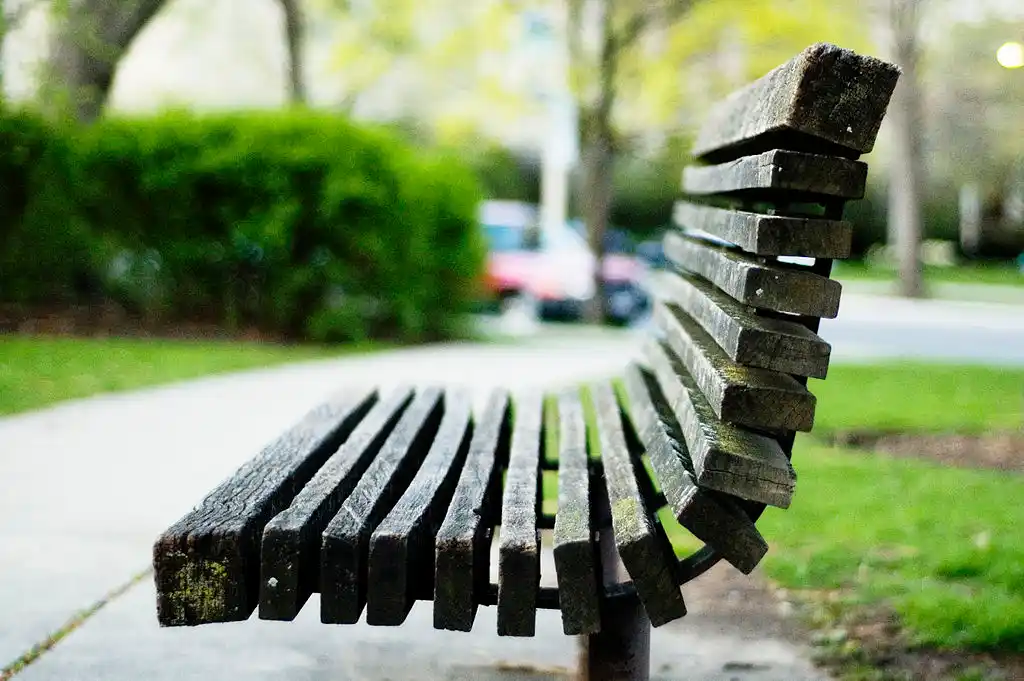 The Arré bench delivers stories that mattress. It hasn't achieved much sofar. But it's getting bedder.