A woman constable in Uttar Pradesh was attacked with acid by a jilted lover. The fact that she is a cop did not deter the attacker. This is the stark dichotomy between the freedom women now have to make waves at work and the basic freedoms they continue to be denied in their personal lives.
Thursday brought with it the "March 4 Women," a protest that took place across major cities in the country, demanding that politicians hear the voices of women before the upcoming elections. There was also another, much more commonplace piece of news about the state of women in India: Police constable Neelam Sharma in Mathura became a victim of an acid attack. The culprit, a man she'd rejected and three of his friends.
The spurned attacker, Sanjay Singh, had proposed to Sharma before, but she had cut ties with him and even changed her contact number. Still, Singh traced her down. Then, as she was going from her rented accommodation to a nearby temple early Thursday morning, Singh and three of his friends drove by and threw acid on her, causing severe burns on her face and body.
Sharma is in hospital, in critical condition. When her superior, Superintendent Rajesh Kumar, went to visit her, he refused to answer the gathered media and reportedly threatened one journalist who asked about the law and order situation in the state. The Director General of Police UP acted fast, insisting the accused be booked immediately. And the quick response of law enforcement seems to be largely because Sharma is herself a constable.
Uttar Pradesh, one of the country's most notoriously patriarchal states, is also one of the states in the country with the most crimes against women. But Sharma's profession also illustrates why this is not just a UP problem, or a simplistic issue of women's empowerment.
Decades of campaigning for women's rights has finally made it acceptable for women to have aspirations outside the home.
Sharma originally hails from Bulandshahr, a small city in Delhi NCR, where she met Singh. Now 25, she became a beat cop in a state that in 2012, recorded the highest crime rate in the country. Clearly, she is not a weak woman. According to the district sub-inspector, she herself filed the FIR against her attackers, even as she suffered from 40 per cent burns. Neither is she another tragic statistic from a remote village, denied access to education and opportunities. Like working women around India, Sharma has had the grit to succeed in a male-dominated field, and was empowered enough to live independently, sharing her lodgings with a fellow woman constable.
In many ways, Sharma's life was no different from thousands of other young urban women who leave behind the traditional protection of their families to strike out on their own. Decades of campaigning for women's rights has finally made it acceptable for women to have aspirations outside the home. And yet, the attack that Sharma faced shows that even successful women are not wholly empowered: Their position on the personal front has not kept pace with their place in the wider world. Singh's three friends did not talk him down, or at least warn him not to mess with a policewoman. They got in the car and helped him seek revenge by permanently disfiguring Sharma, only because she made a choice that did not involve Singh. And how dare she reject him?
This is the stark dichotomy between the freedom women now have to make waves at work and the basic freedoms they continue to be denied their personal lives. PM Indira Gandhi was elected long before most developed nations had a woman head of state. She was reportedly slapped by her son at a private dinner party before the Emergency. Look at Indira Nooyi, high-powered CEO of Pepsi, and the global template for successful Indian womanhood. But when Nooyi shares the story of her promotion to the coveted position, the perception of her power fades a little. Coming home to share the news with her family, her mother made her first go out to get milk — even though Nooyi's husband and two domestic helpers were already at home. Nooyi confronted her mother and she responded saying, "You might be president of PepsiCo. You might be on the board of directors. But when you enter this house, you're the wife, you're the daughter, you're the daughter-in-law, you're the mother."
As for whether Nooyi's massive success changed her mother? Nooyi says that when her mother found she would be meeting Priyanka Chopra, another impressive Indian woman, she had one piece of advice: Tell her to get married.
It's a familiar frustration for young women, whose professional prowess is often at odds with the sexism they face in their personal lives. And this is not an India-specific problem. World over, women, however, successful or famous, are not immune to discriminatin or abuse at home. In 2013, photographs of celebrity chef Nigella Lawson being violently grabbed at the neck by her husband shocked the entire world. Facebook executive Sheryl Sandberg has also faced sexual harassment.
Notably, nowhere on this planet is there 0% violence against intimate partners. Nowhere on this planet is there a society immune to domestic violence, reports CNN.
According to the UN Women's 2011-2012 annual report, "This pervasive human rights violation affects all countries and communities."
Powerful CEOs are expected to come home and morph into obedient wives and often face the wrath of violent husbands; no-nonsense schoolteachers quickly become soft-spoken sanskaari naris behind closed doors; and a strong, fearless policewoman like Neelam Sharma is reduced to a damaged memento of a man's bruised ego.
If what happened to Sharma tells us anything, it's that education, employment, and even empowerment are not a panacea for gender equality. Beti Padhao cannot be preceded by the platitude of Beti Bachao, and in fact, the focus shouldn't be on women at all, who are already soaring to new heights. It's time for our men to catch up.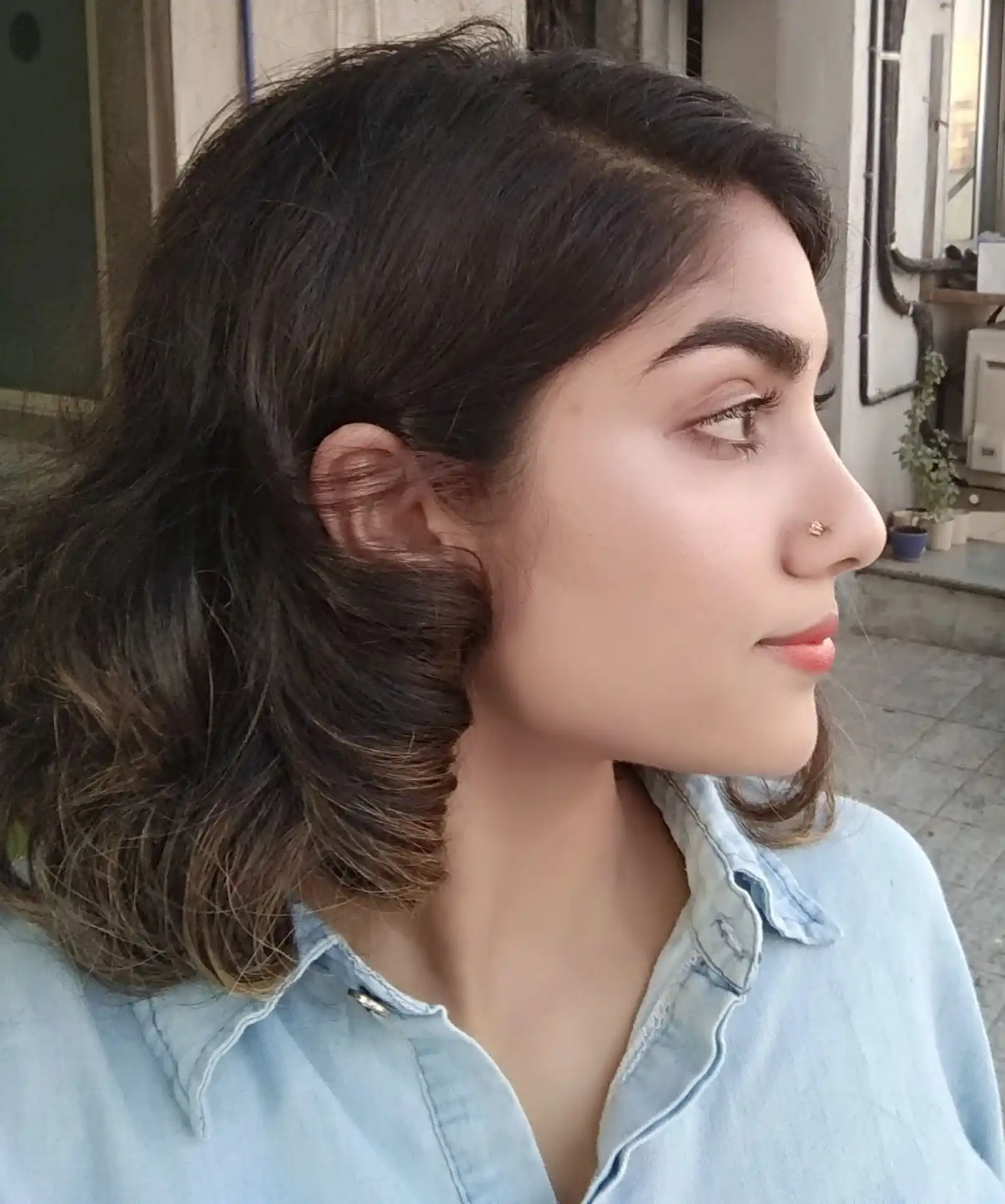 Kahini spends an embarrassing amount of time eating Chinese food and watching Netflix. For proof that she is living her #bestlife, follow her on Instagram @kahinii.