Online harassment of women has infiltrated to real life. Take the example of journalist Neha Dixit who has been physically stalked and has received rape and death threats. Clearly, moderation policies by social media platforms and cyber cells are not enough.
Last week, journalist Neha Dixit took to Twitter to share some harrowing news. "Since September 2020, I am being physically stalked. The stalker identifies my exact physical location on phone calls and threatens me with rape, acid attack and death," she said in a letter to her followers. Dixit's story is one all too familiar in a country like India where law enforcement is weak, patriarchy is strong, and online trolling is commonplace.
From Sonia Gandhi and Rana Ayyub to Rhea Chakraborty and Anushka Sharma, women public figures in India have always been lightning rods for gender-based online abuse. An Amnesty International report found that women politicians in India receive double the harassment their counterparts in the UK or US do. But this is no longer restricted to powerful women – the abuse has extended to every woman who has an opinion and wants to voice it. Whether revenge porn or doxxing, online abuse has become an everyday facet of misogyny. And over the years the threat has become more grave.
When I was a teenager, my parents had given me a spare Nokia mobile phone for emergencies because I regularly travelled alone for tuition classes. The phone initially seemed like a wonderful way to talk to friends outside school, but soon became a source of deep anxiety. I frequently got texts and calls from unknown men who harassed me with verbal abuse. I first tried saving their numbers as "Stalker 1", "Stalker 2", and so on to remember not to pick up. But when the harassment escalated to more than just a couple of calls and texts a day, I was forced to change my number altogether. As I grew up, handheld devices became more common, as did abuse.
The internet today has been reduced by many to just another tool to discriminate against women. Studies show that online trolls tend to be male, display low levels of empathy, shun responsibility for their behaviour and even enjoy the chaos they cause. They often band together and carry out large-scale hate campaigns. Actor Swara Bhasker says she's received mob-like trolling for her work that explores feminist themes. Coordinated IMDb reviews gave Rasbhari, one of Bhasker's TV series, the lowest possible score: a consequence of online abuse that could have real-life impact on her career. Like her, artist Priyanka Paul, trans rights activist Dr Trinetra Haldar Gummaraju, and other women outspoken about their political beliefs face routine abuse.
Whether revenge porn or doxxing, online abuse has become an everyday facet of misogyny.
A couple of years ago, I tweeted in support of sex workers and was bombarded with coordinated replies from anonymous people for days – derogatory messages, expletives whatnot. The harassment only stopped when I reported and blocked these accounts, but I'm still anxious about such hateful responses when I tweet even today – often I refrain from saying what I really want to. And I am not alone.
A study showed that a third of the women surveyed no longer post opinions on certain issues. Anonymity easily accorded by social media and poor enforcement of policies against harassment adds to the worries of Indian women in a world that is increasingly digitising human interactions. Even turning to the police at times is of little help. "They [Police] say it's very difficult to track down the abusers, and it's not worth it. Then they tell you, be careful, don't get out of your house. Okay, then what are the cops there for, if I have to hide at home and look after myself?" BBC quoted actor Shruti Seth in an article titled "Why online harassment goes unpunished in India".
What's even more worrying is when this trolling extends beyond the online forum like in the case of Neha Dixit. An international survey showed that 20 per cent of women being harassed offline believed those attacks were connected to online abuse they receive. "People often say that it is just virtual gaali. But you never know when these online trolls could get together and get physical with you, because on 17 April, my house was fire-bombed," said editor of Shillong Times Patricia Mukhim to The Quint in August 2018.
The problem of online abuse has been persistent for many years now and just like physical abuse, no measures seem to deter perpetrators. In 2019, Facebook India and the Ministry of Women and Child welfare announced an awareness programme to "equip people with skills, including the ability to think critically about what they see online, how to communicate respectfully, and engage in digital discourse". While such initiatives are well-intentioned, they don't do enough. Harassment continues unabated; women get rape and death threats every day and the situation has only worsened during the pandemic.
Studies show that online trolls tend to be male, display low levels of empathy, shun responsibility for their behaviour and even enjoy the chaos they cause.
"As worldwide restrictions push more people online, digital gender abuse is likely to worsen now that the internet is an absolute necessity and there is no escape from it," Azmina Dhrodia, a senior researcher at the World Wide Web Foundation told Reuters. She said that online violence was a manifestation of existing discrimination that women face offline so it was not surprising that it has proliferated under COVID-19. "It's a hostile space and it's become more hostile because we're all online a little bit more," she said.
Tech companies are making efforts to address the problem but are they aggressive enough? Instagram has a strict anti-bullying tool, Twitter proactively identifies abusive accounts and restricts them, and Facebook has set up a "Bullying prevention hub". Yet this hasn't stopped women from exiting the platforms. In fact, in a study by End Violence Against Women (EVAW) and anti-online abuse charity Glitch, quoted in the Reuters report, women said that their complaints of online abuse were not addressed properly by tech companies.  Moreover, trolls are evolving and have found ways to dodge efforts by social media companies to moderate abuse, using coded language that makes detecting misinformation difficult.
Clearly then, social media platforms need to do a lot more than chalking out wordy policies. They must create transparent and efficient reporting systems that are easy for people to use and invest more toward curbing online hate effectively. We also need a government that prioritises the safety of its women and holds its institutions accountable. In a world that's becoming more globalised and connected each day, women are increasingly more vulnerable to the dangers of the internet. Tackling online trolling needs to be at the front and centre of women empowerment policies in India and maybe the first step should be realising how vast and deep-rooted this problem really is.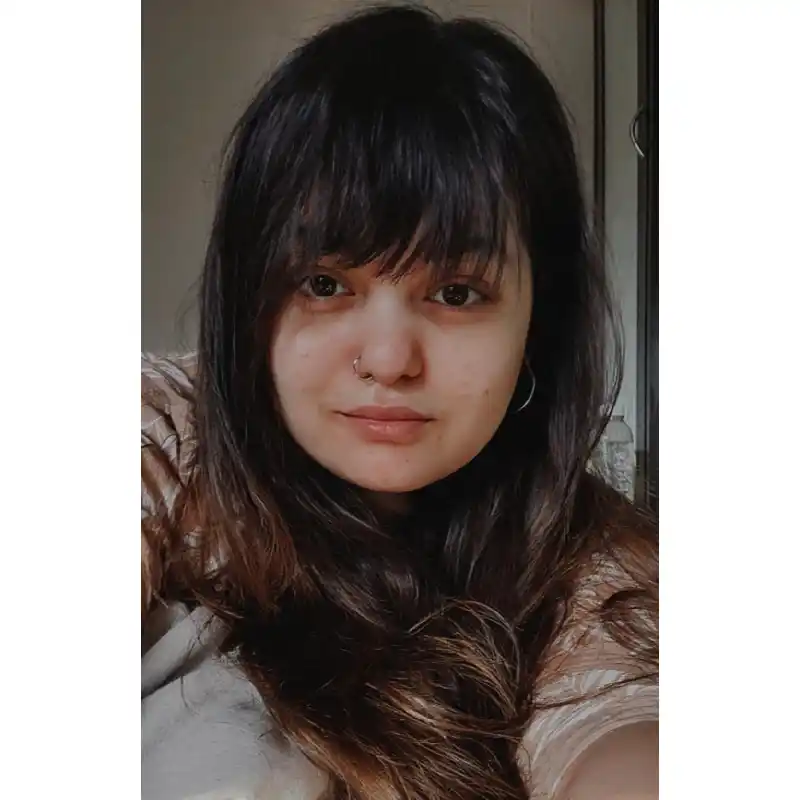 Rhea Arora is an independent journalist based in Mumbai. She has previously worked as an editor for The Times of India and her reports have been published in The Hindu, Qrius, and Homegrown. Follow her on Twitter & Instagram @rheaaroraa