The green male stick figure emblazoned on traffic signals and signages in Mumbai's Mahim and Dadar have been replaced with that of a woman. It's a small but significant step toward gender inclusivity.
Pedestrian road signs and signals in Mumbai's G-Ward underwent a subtle makeover over the weekend. In the neighbourhoods of Mahim and Dadar, the signage has been modified to include a woman, replacing the green male stick figure that has been emblazoned on traffic signals since their inception. The move is a measure taken by the Brihanmumbai Municipal Corporation (BMC) as a step toward gender equality, by creating female representation in public spaces, which are often male-dominated in India's towns and cities.
To promote female empowerment & fight gender stereotypes about women, Mumbai Traffic Police along with @mybmc have installed with female motifs in traffic signals.@nehakulkarni29 with this report pic.twitter.com/IDXC27arTK

— Mirror Now (@MirrorNow) August 2, 2020
The news was shared on Twitter by Aaditya Thackeray, a cabinet minister in Maharashtra's state government. In a thread, Thackeray thanked the BMC assistant commissioner Kiran Dighavkar and corporator Vishakha Raut for their efforts in making this small but significant change to Mumbai's urban landscape.
If you've passed by Dadar, you'd see something that will make you feel proud. @mybmcWardGN is ensuring gender equality with a simple idea- the signals now have women too! pic.twitter.com/8X0vJR8hvQ

— Aaditya Thackeray (@AUThackeray) August 1, 2020
The new female figures on traffic signals have only been installed along a small stretch, the neighbourhood is in the vicinity of Siddhivinayak Temple and Shivaji Park, in the middle of one of the city's busiest areas. However, this move toward gender equality makes Mumbai the first Indian city to adopt such a measure.
Goodbye patriarchy: Mumbai signals now depict women too#Mumbai #Signal #GenderEquality #BMC #AadityaThackeray #ShivSena@AUThackeray @mybmc @ShivSena
https://t.co/R0xCvdLfQa via @ibtimes_india

— Pramod Gaikwad (@Dahaka_11) August 1, 2020
Overseas, European countries like Germany, Switzerland, and Netherlands have taken similar steps by replacing the omnipresent male figures on traffic signs with female ones. Now, Mumbai joins cities like Geneva, Cologne, Vienna, and Melbourne in rewriting the status quo on public signage.
Congratulations @OfficeofUT @AUThackeray @mybmc on this symbolic yet very significant step that will go a long way in breaking down entrenched gender stereotypes!! @UN @AminaJMohammed @UN_Women @phumzileunwomen @deespeak @Atayeshe https://t.co/0qcGri6UWo via @timesofindia

— Satya S Tripathi (@satyatripathi) August 2, 2020
Of course, since this is the internet, there was bound to be some snark on display. While the move was mostly appreciated by commenters online, there were a few who felt like it was only paying lip service to the idea of gender equality, or that the authorities were making a big deal out of what was actually a very small step.
Great initiative but someone please reassure me that by having female characters in the signals and signages will reduce domestic violence, rape, increase women in the workforce and girls' education, at least in Dadar. #WomensRights #genderequity #Mumbai pic.twitter.com/Cp4rDOZZsd

— Oindrila (@Oinx_roy) August 3, 2020
Remember when Agrima Joshua was given open r*pe and death threats, when the studio she performed at was vandalised, when your ministers ordered the p0**** to take action against her, all for barely mentioning a historical figure? Where was your woman empowerment then? https://t.co/fd6dn6gOhH

— Sankul (@s3nkul) August 2, 2020
Regardless of the snide comments though, the change has been made and the new signals and signs can be seen by anyone passing through Dadar and Mahim.
Simple act but impactful… #inclusionanddiversity #inclusivedesign https://t.co/QPQiUc7BTg

— Rishi Kapoor (@I_RISHIKAPOOR) August 2, 2020
While a change like this won't directly improve the lot of women in Mumbai, it is still a positive and inclusive step that deserved the praise it received.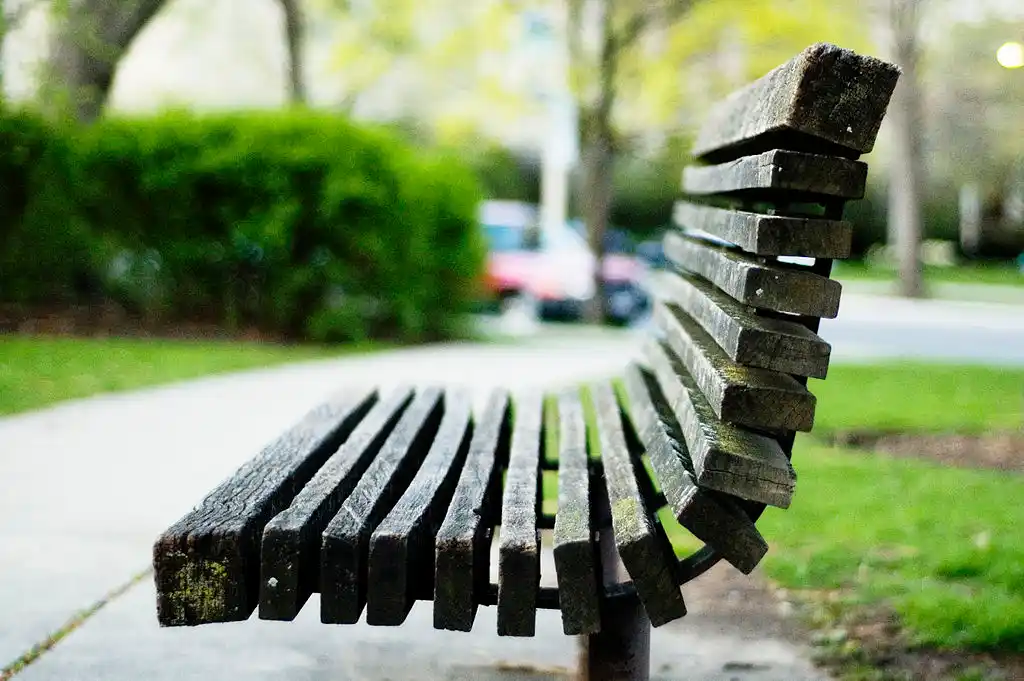 The Arré bench delivers stories that mattress. It hasn't achieved much sofar. But it's getting bedder.