On Twitter, if you are a woman with an opinion, you are subject to incessant trolling. But things went too far on social media, after Rihanna tweeted in support of farmers' protest. Haters thought it was okay to cheer Chris Brown for assaulting the pop star and photos of her battered face were turned into memes.
The farm protests have been raging in India for months. Debate has been loud in both parliament and television studios. The confrontation reached an inflection point on Republic Day, as we saw violence and lawlessness unfold. While foreign media has written about the agitation, it was a tweet from pop star Rihanna that has forced activists and celebrities the world over to sit up and take notice.
"Why aren't we talking about this?!" Rihanna asked on Twitter, sharing an article from CNN that highlighted the plight of farmers. Within 14 hours, it had over 215,000 retweets and 555,000 likes. It brought more attention to the protest, with climate change activist Greta Thunberg, American vlogger Amanda Cerny, and former adult star Mia Khalifa voicing their concern. However, the "guardians" of India are not happy and it didn't take time for trolls to get into action. As we see too often these days, Rihanna & Co were subjected to sexist and racist barbs, vitriol, and misogyny of the worst kind.
Hours after the Rihanna tweet, American songwriter Chris Brown started trending on Twitter in India as trolls "joked" about the assault the singer faced in 2009. Many people changed their display pictures to Brown's face and comments like "Chris Brown should have thrashed her more" and "Respect for Chris Brown restored" flooded social media. And heartbreaking images of Rihanna's battered face turned into memes. Truly, a new low for Indian social media.
While faceless trolls used crass language and despicable imagery, some prominent media voices sugar-coated their sexism with fluent English. "I don't know who was advising Rihanna, but she can never ever dance at an Indian wedding again," tweeted Suhel Seth, which he later deleted. Not only did he confuse Beyoncé with Rihanna, but seemed to imply that dancing at weddings for money is somehow a lesser job to be looked down upon. The same stream of thought directs jibes like "Italian bar dancer" for Sonia Gandhi to this day. ThePrint's 50-Word-Edit described her as "A fool, paid-to-tweet celebrity who can't find Punjab on the map." It caused much outrage and only then did the publication modify the edit. On what basis was the assumption made that the singer was ignorant? And is she branded a fool because of holding a different opinion? The attempt here is not to engage, or disagree with what was said by Rihanna, but to cast aspersions because she is a woman.
"Why aren't we talking about this?!" is all Rihanna asked.
Rihanna wasn't the only one in the line of fire. Mia Khalifa was subject to incessant trolling, with screengrabs being taken from her porn videos to make distasteful memes. Not only was she, like the others, accused of "taking money" for tweeting, she was advised to "stay in her lane" and not indulge into these "intelligent" discussions on farm laws or protests. "If you are going to get excited about a porn star supporting the "farmers" protest, you have totally lost the plot!" tweeted BJP's Priti Gandhi with a couple of laughter emojis.
The trolls didn't spare Cerny either, who didn't stay mum and gave it back
like a boss. When condescendingly asked if she knows farming, the vlogger replied, "Yes, it is where you take this (eggplant emoji) and shove it up your (peach emoji)." When another user warned her about a massive drop in follower count, she replied back saying "quality over quantity". The troll slayer won many new fans, while also raising the issue in a dignified and humane way.
"Why aren't we talking about this?!" is all Rihanna asked. Social media trolls slut- shamed her and thought it was okay to make jokes about assault, while Kangana Ranaut accused her of "shaking her bum cheeks and exposing her ass crack". How morally bankrupt are they?
The mere act of solidarity with a protest by a woman online is enough to have her character questioned, mostly by men and unfortunately, even some women. It's what trolls do day in and day out to shut up any woman with an opinion.
But today, they've failed.
"Why aren't we talking about this?!" is all Rihanna had asked. And now, everyone is talking about the farm protests.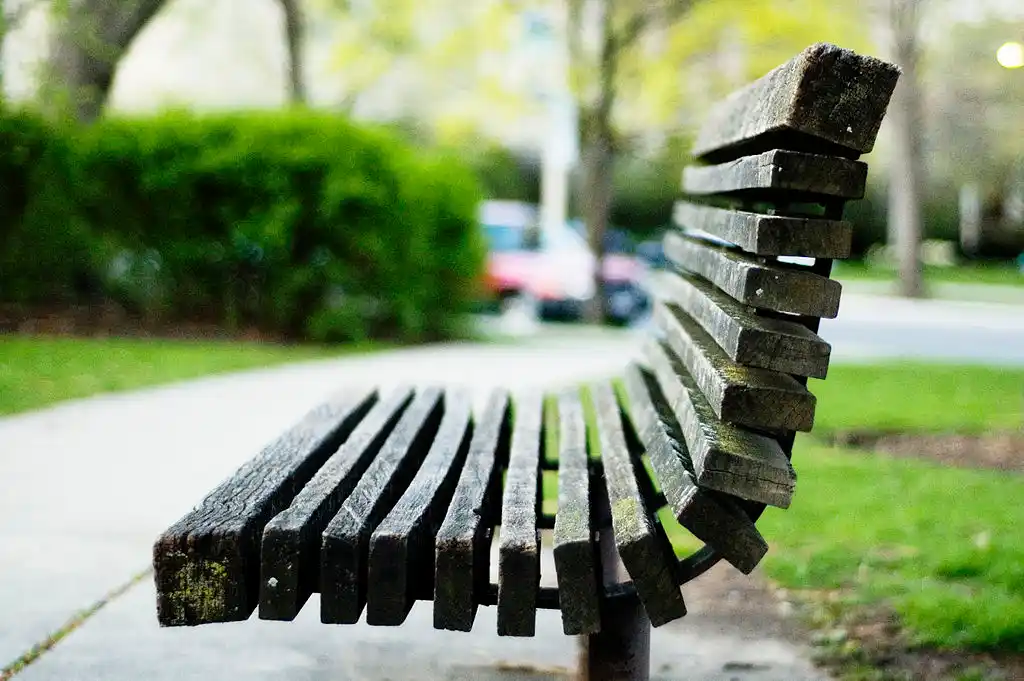 The Arré bench delivers stories that mattress. It hasn't achieved much sofar. But it's getting bedder.