My mind kept coming back to the first words uttered by Priya Ramani after she was acquitted in the defamation case filed by MJ Akbar. "Me, the victim, had to stand in court as the accused." What we are celebrating effectively is the fact that a sexual harassment survivor wasn't convicted of defamation.
"The right of reputation cannot be protected at the cost of right of dignity"
If there was one line that could sum up February 17, 2021, I'd argue that it would be this part of the Delhi trial court ruling that acquitted journalist Priya Ramani in the criminal defamation lawsuit filed against her by former Union Minister MJ Akbar. This statement quantified the idea of dignity, a Constitutional right – and that it had to be articulated as an indispensable facet of female existence is an indictment of a flawed society, which views women's rights as a footnote. The ruling is a counter not only to the systemic devaluing of women's voices but also to the arm-twisting methods employed by powerful predatory men to exploit loopholes in the legal system to get away. As an Indian Express report pointed out, the court had effectively "extended a legal shield to women speaking up against sexual harassment, even when it happened decades ago".
Akbar, an influential journalist and editor who headed The Telegraph and Asian Age back in the '90s, was accused of sexual harassment and a range of inappropriate workplace behaviour by several women when India's #MeToo movement gathered steam in 2017. Ramani was among the 20 women journalists who had accused Akbar, the most prominent public figure to come under the ambit of the Indian #MeToo movement – culminating into his eventual resignation. The 91-page verdict, unquestionably a landmark moment for gender rights in the country, comes after a two-year-long drawn out court battle that saw Akbar resorting to a host of intimidation tools including mustering an army of 97 lawyers to defend him. In contrast, Ramani had just one: the indefatigable Rebbecca John. It was, as journalist Samar Halarnkar – Ramani's husband – noted in a moving 2018 Scroll essay, "… not Akbar vs Ramani, this is the Union of India vs Ramani."
If the last two years is any proof, it has been made amply clear that it isn't easy being a woman who takes on a powerful predator. Even more insurmountable a task, is being a woman enduring the punishment that comes with it. Priya Ramani did both – with grace and without complaint, becoming not just the face but also the conscience of an entire movement. Her fight was essentially a stand-in for the numerous other accusations that surfaced online in the last two years and languished there. In that sense, the collective euphoria at her acquittal feels greater than the celebration itself – a mark perhaps of a precedent where due process doesn't harm victims in the name of protecting their interests. The verdict in Ramani's favour then, wasn't as much justice as it was collective catharsis.
Like almost every woman on the internet, I've read and reread the verdict numerous times since last afternoon. I've scoffed at the irony of the court invoking the Ramayana and Mahabharata in the process of delivering "justice." I have derived a sense of unexplainable joy from looking at triumphant pictures of Ramani and John and I've been equally awed at the solidarity of innumerable women and well-wishers who cheerleaded Ramani from close quarters and far. But more importantly, I've found myself wondering about the nature of justice itself.
The verdict in Ramani's favour then, wasn't as much justice as it was collective catharsis.
My mind kept coming back to the first words uttered by Ramani after the verdict: "Me, the victim, had to stand in court as the accused." It's a fact that Ramani won in a court of law. But it's also a fact that she faced upto two years in prison had she not. Here is another fact: Akbar wasn't prosecuted even after the court rejected the validity of his suit. Even after over a dozen women testified against him in a court of law. There's no question of him being prosecuted had he won. From that standpoint, the triumph feels overdue but also slightly farcical. The celebration is effectively an entire population being thankful that a victim of sexual harassment wasn't convicted of criminal defamation and not instead that an accused has been held accountable. At best, the verdict is a temporary dent in Akbar's "stellar reputation," given the country's historical short-term memory.
It's perhaps why I find it imperative that we look at the Ramani verdict not just as a day of justice but also as a day that revealed the limitations of justice. One of Akbar's main arguments against the credibility of Ramani's accusations was the fact that she didn't pursue it in a court of law and instead resorted to social shaming. In response, the court's ruling observed that a woman "has a right to put her grievance at any platform of her choice and even after decades", putting a rest to one of the most hotly disputed areas of publicly speaking out against sexual harassment. That is a clear indication on the part of the Indian judiciary to arrive at a future where cases of sexual harassment aren't presided on the internet according to the imperfect metrics of social shaming but instead, deliberated in a court of law. It's imperative that we remember that. But it's also essential that we use this verdict to acknowledge just how much work is still left for the Indian legal system to be fully equipped to handle cases of sexual harassment in a way that favours victims and not the accused, irrespective of his reputation or reverence for the establishment.
It'd be remiss if we also don't choose to remember February 17, 2021 as the day that it was made clear to an entire population that we still have to demand a language of justice that is framed in a way that supports women. The Priya Ramani verdict is both an epoch-making moment and a wake-up call.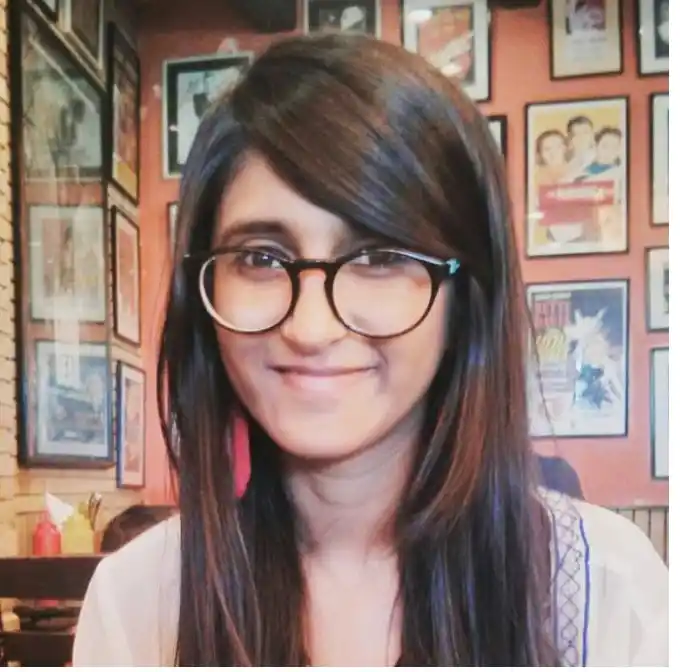 When not obsessing over TV shows, planning unaffordable vacations, or stuffing her face with french fries, Poulomi likes believing that some day her sense of humour will be darker than her under-eye circles.