According to a 2010 survey, 70 per cent of Indian women did not have access to sanitary napkins. Now, pads are tax-free and efforts are ongoing to make menstrual hygiene products available at nominal price, but is that enough to fight period poverty?
"Scotland will not be the last country to consign period poverty to history but we have the chance to be the first," Monica Lennon, the Member of Scottish Parliament who introduced the Period Products Bill in the country, hoped for before the Parliament, in a landmark victory, unanimously voted in favour of the bill on Tuesday.
By allowing legal access to sanitary products in all public spaces, including community centres, pharmacies among others across the country, Scotland is leading the global movement against period poverty – where women are unable to afford menstrual products –with pride. It is the first country in the world to make sanitary pads and tampons free and the move is commendable.
Scotland has become the first country to allow free and universal access to menstrual products, including tampons and pads, in public facilities, a landmark victory for the global movement against period poverty https://t.co/8bkwf8YDoC

— CNN (@CNN) November 25, 2020
While the initiative intends to make basic menstrual hygiene products accessible to all, it also promotes good sanitation and hygiene and is a progressive step toward empowerment. Scotland has been campaigning for this cause for a while now. In 2018, it became the first country to provide free sanitary products in all schools and universities.
This might seem like such an insignificant thing, but it is a major initial step toward establishing necessary economic equality, and a pivotal concept for women and girls in many countries. Scotland continually impresses me. https://t.co/54Nek0hPMG

— Amee Vanderpool (@girlsreallyrule) November 25, 2020
Scotland's First Minister Nicola Sturgeon took to Twitter to welcome this "groundbreaking legislation".
Proud to vote for this groundbreaking legislation, making Scotland the first country in the world to provide free period products for all who need them. An important policy for women and girls. Well done to @MonicaLennon7 @ClydesdAileen and all who worked to make it happen https://t.co/4lckZ4ZYIY

— Nicola Sturgeon (@NicolaSturgeon) November 24, 2020
Women across the world have hailed the move.
Great news!!!! Scotland is making tampons and pads free 🏴󠁧󠁢󠁳󠁣󠁴󠁿 https://t.co/uGMkX8DRpS

— Chelsea Clinton (@ChelseaClinton) November 24, 2020
How incredible is this:
Scotland has today become the world's first Country to make pads/tampons/period products free for anyone who needs them.
The bill backed by members of Scotland's parliament is here: https://t.co/ZaH7pm9PWN pic.twitter.com/CUPKSLAWyV

— Samira Sawlani (@samirasawlani) November 24, 2020
This is brilliant! Bravo! #Scotland becomes first nation to provide free period products for all who need them #PeriodProductsBill https://t.co/Cl5fxsCex8

— Mona Eltahawy (@monaeltahawy) November 24, 2020
Back home, however, the reality of period poverty is rather grim.
As per a Nielsen Survey in 2010, 70 per cent of Indian women did not have access to sanitary pads.
While there are small-scale initiatives that make available sanitary pads at nominal rates, 70 per cent Indian women do not have access to sanitary napkins, as per a Nielsen survey conducted in October 2010 #periodpoverty #periodproductshttps://t.co/zQQ86E0Sw3

— IE Lifestyle (@lifestyle_ie) November 25, 2020
Over the decade, the situation has not improved much. According to a survey conducted by Menstrual Health Alliance of India and WaterAid India, 62 per cent of the respondents stated that they did not have access to menstrual hygiene products through regular outlets under the lockdown. To make it worse, 22 per cent said they did not have access to sanitary products at all.
Experts fear that the pandemic—which affected commercial supply chains in the early months—along with the continued closure of schools—where most adolescent girls access sanitary pads—have impacted the gains made in menstrual health, writes @sunaina_kumar: https://t.co/IyXZFpVx0d

— ORF (@orfonline) November 19, 2020
In a country where period is a taboo even in 2020, menstruating women are always given the shorter end of the stick. "Millions of women and girls from economically disadvantaged sections of the society are finding it difficult to manage their periods safely, hygienically and with dignity," Yasmin Ali Haque, UNICEF India Representative, affirmed on the occasion of Menstrual Hygiene Day earlier this year.
And India doesn't seem to be doing enough. In 2018, the country scrapped tax on sanitary pads after much controversy. A report in Youth Ki Awaaz points out, "After the 12% GST has been removed, a pack of 10 sanitary napkins that costs an average of 100 rupees, will cost around 88 rupees. This might be a woman's monthly expenditure on her menstruation needs. However, considering 70% (Census, 2011) of India's population live in rural areas and depend on manual labour, 75% of whom survive on 33 rupees per day, the amount of 88 rupees for a packet of sanitary napkins remains very high."
And India had to fight to make sanitary pads tax-free https://t.co/pia9q7uoQ9

— Arya (@RantingDosa) November 25, 2020
Scotland's historic decision has made Indian women wonder if this is something they can expect of the country.
Wow ..Thats a super thing to do..A first in d world where its most important..👏🏻👏🏻#Scotland making Sanitary products free is a great initiative..Total help to underprivileged females…Hope #India follows suit ..👍👍 https://t.co/w59SHYq66m

— IamSwarna😎👑 (@WarriorrQueen) November 25, 2020
Scotland becomes world's first country to make pads and tampons free paving way for girls/women irrespective of what their monetary situation may be, to be able to use clean and hygienic sanitary material We need such laws in india too! @MHHub_Global #MHMhttps://t.co/g6PwEWvRqO

— Urmila Chanam (@Urmila92531581) November 25, 2020
Meanwhile, efforts continue to make sanitary pads available at a nominal cost. Last year, the government slashed the price of Suvidha sanitary napkins that are sold at Janaushadhi Kendras from ₹2.5 to just ₹1 per piece but often supply does not meet demand. The Haryana government in August launched a scheme to give a packet of free sanitary napkins to about 22.50 lakh women and girls below the poverty line every month for a year.
But is this enough to deal with India's problem of period poverty?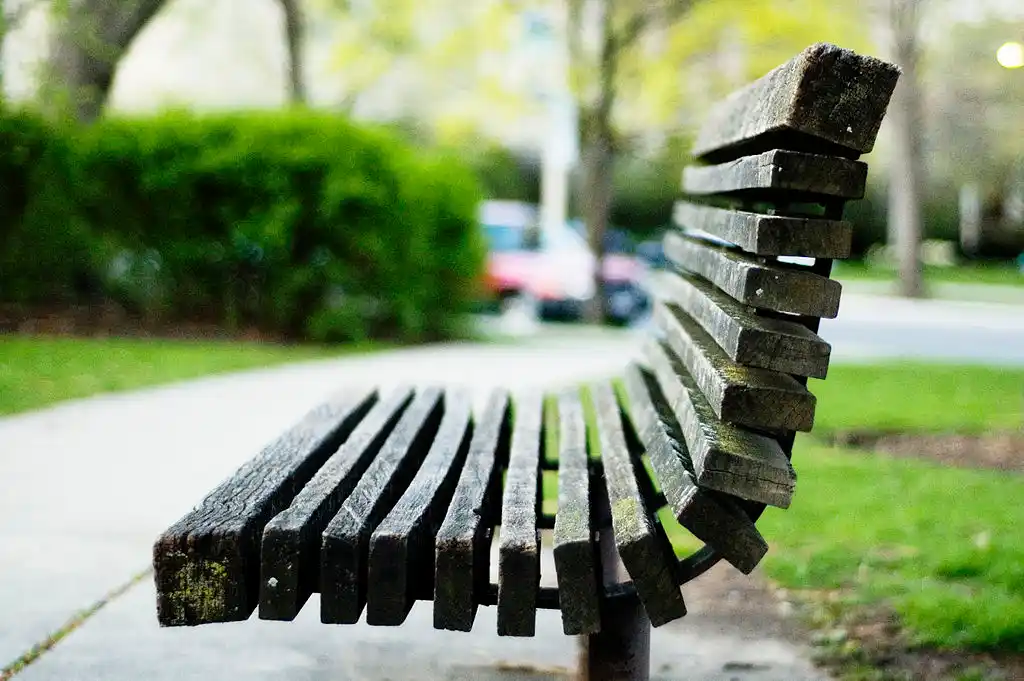 The Arré bench delivers stories that mattress. It hasn't achieved much sofar. But it's getting bedder.