Online abuse is driving more and more women and girls away from social media. According to a survey conducted by Plan International, a UK-based humanitarian organisation, 58 per cent of women have faced online harassment.
Earlier in the week, we were appalled when we learnt that MS Dhoni's five-year-old daughter was getting rape threats online. Unfortunately, this is not an isolated case. Girls and women the world over are subjected to online hate. From trolling to sexist comments to outright abuse, rape and death threats, the online experience can range from unpleasant to terrifying for women. The assertion is now backed by numbers, according to a survey conducted by Plan International, a UK-based humanitarian organisation. The survey reveals that 58 per cent of women have faced online harassment or abuse.That is one in two women, a truly tragic state of affairs.
In our new State of the World's Girls report, girls and young women talk about the reasons they are targeted online. Read the report to know the work needed to protect girls & young women. https://t.co/A1i5eoetR6 #GirlsGetEqual #FreeToBeOnline #DayOfTheGirl @timesofindia

— Plan India (@Plan_India) October 7, 2020
The survey titled "State of the World's Girls Report", was conducted ahead of the International Day of Girl Child observed on October 11. It polled 14,000 girls and young women aged 15 to 25 in 22 countries including India, Brazil, Nigeria, Spain, Thailand, and the US. The survey pointed out that one in five girls (19 per cent) have left or significantly reduced use of a social media platform after being harassed, while another one in ten (12 per cent) have changed the way they express themselves. How can the online space reflect free expression of all its people if half the population doesn't feel safe on it?
The social media platforms in question include Facebook, Instagram, Twitter, WhatsApp, and TikTok. The participants stated that attacks were most common on Facebook, where 39 per cent of girls polled said they had been harassed, followed by Instagram (23 per cent), WhatsApp (14 per cent), Snapchat (10 per cent), Twitter (9 per cent) and TikTok (6 per cent). There has been a lot of debate globally around how these platforms monetise hate, and their meek response to trolling and abuse, aptly captured in Netflix's The Social Dilemma.
This year's #InternationalDayoftheGirl is a good day to remember that girls and young women face vastly different Internet realities compared to boys. A global survey conducted with respondents from 22 countries by @PlanGlobal paints a sobering picture
#DayOfTheGirl pic.twitter.com/I6a3WP2yQM

— End Cyber Abuse (@end_cyberabuse) October 11, 2020
What is also astonishing, is that the data is not bound by geography or socio-economic phenomena. The percentage of affected women was similar for different regions around the globe. "In Europe 63 per cent of girls reported harassment, followed by 60 per cent of girls in Latin America, 58 per cent in the Asia-Pacific region, 54 per cent in Africa, and 52 per cent in North America," the report found. The stats are disturbing. 
The range of abuse reported varied from threats of sexual violence to racist comments and stalking. Of all the participants polled, 47 per cent women have been threatened with physical or sexual violence, while 59 per cent faced abusive and insulting language online. "Of the girls who were harassed, 42 per cent identified themselves as LGBTIQ+; 14 per cent who self-identified as having a disability; and 37 per cent who identified themselves as from an ethnic minority said they get harassed because of it," the survey found.
A latest global survey carried out across 22 countries has revealed that girls and young women are one of the biggest targets of online violence and abusehttps://t.co/VXQS1uG9J1

— WION (@WIONews) October 7, 2020
Social media provides anonymity and for young women, harassment from strangers was more frequent and more frightening than from people they knew. Thirty six per cent of the respondents said they were harassed by strangers and 32 per cent by anonymous social media users.
The abuse doesn't merely have an effect on online life and communication. The harassment faced online also had its effect on life outside social media. A staggering 42 per cent women registered mental or emotional stress, and the same percentage of respondents accepted decrease in self-esteem and confidence because of online harassment. '"Driving girls out of online spaces is hugely disempowering in an increasingly digital world, and damages their ability to be seen, heard and become leaders," said Anne-Birgitte Albrectsen, Plan International's chief executive.
58% Girls, Young Women Face Online Harassment, Abuse, Says Global Survey https://t.co/Hfi0Z6N8VP

— NDTV News feed (@ndtvfeed) October 6, 2020
The survey crystallises into fact, what has been long known, that the internet is no safe space for women. Important work of this kind must lead to greater debate and pressure must be mounted on governments, regulators and social media companies to reign in the abuse and hate. We should not have it any other way.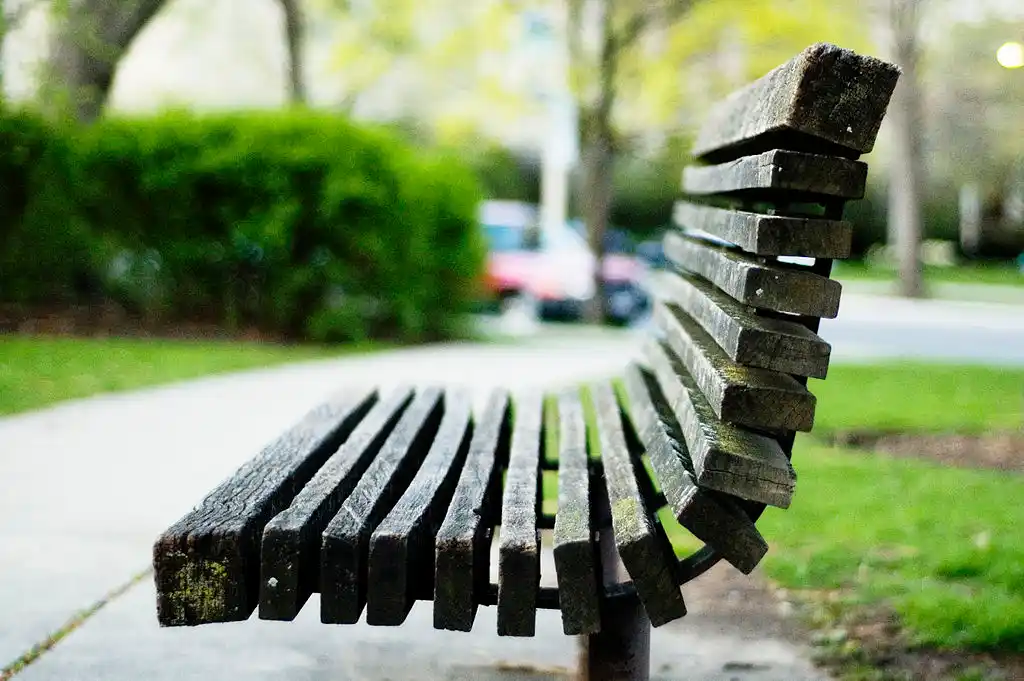 The Arré bench delivers stories that mattress. It hasn't achieved much sofar. But it's getting bedder.