Noida renamed its Sector 50 Metro station to Pride Station to celebrate inclusivity and it hasn't stopped at that. It has employed six members of the transgender community as ticket operators and housekeeping staff.
Not many public spaces are welcoming of the transgender community in India. However, Noida's "Pride Station" is a beautiful exception. In a first of its kind initiative in Northern India, the Noida Metro Rail Corporation (NMRC) officially renamed the Sector 50 station to "Pride Station" and it hasn't stopped at that. It has also employed members of the transgender community into various roles at the station.
Noida Metro Rail Corp has designated Sec 50 station as 'Pride Station' to honour the transgender community

Mahi Gupta, NMRC employee says, "6 people of transgender community have been given employment. I hope more people from our community get similar opportunities in future." pic.twitter.com/KUZpD0KLKa

— ANI UP (@ANINewsUP) October 27, 2020
The new name of the station was unveiled in the presence of six members of the transgender community, who have been recruited by NMRC through contractors for services at the Metro station. The artwork at the Pride Station has also undergone an overhaul to celebrate the essence and spirit of the members of the transgender community.NMRC had sought suggestions online for the new name of the station and "Pride" was the most popular suggestion. "The station has been named 'Pride' as the NMRC feels extremely proud and privileged to have qualified members of the transgender community as part of the NMRC family. It also instils a sense of pride among the community and this step by NMRC is bound to be a ray of hope to uplift the members of this community and help in breaking stereotypes about them so that they too can live a dignified life with their head held high," NMRC said in a statement.
बहुत ही खूबसूरत। सबका सम्मान करें 🙏

"PRIDE STATION"

NMRC dedicated Aqua line Noida Sector 50 metro station to Transgender community as #PrideStation
6 people from transgender community joined at station for the ticket operation and cleaning department.
PC: @salmanclicks pic.twitter.com/7gwUCifUtv

— Mohd Asgar (@mohdasgar6) October 27, 2020
After three rounds of selection, six members of the community were employed by the NMRC. While two have been employed as housekeeping staff, four are employed as ticket operators. "I was subjected to a lot of bullying while growing up. Now we are finally being given respect. But we are far from our goals, there are many others in our community searching for jobs," said Mahi Gupta, who works at the ticket counter.
Pride Station: North India's First Metro Station Dedicated To Transgenders@UPGovt | @myogiadityanath | @OfficialDMRC | @ceoNoida | @myogioffice pic.twitter.com/z0bbwv2cFz

— NEWJ (@NEWJplus) October 31, 2020
Members of the transgender community undergoing or planning sex reassignment need economic assistance and an employment makes life easier. Kunal Mahore, working as a housekeeping staff at the station, told The Indian Express, "This job is very important to me as I have a partner and children at home. Further, the sex reassignment is a long and expensive process. I am still undergoing treatment and yet to undergo the surgery." 
Preeti Batra is also saving up for her sex reassignment surgery. Earlier, she worked with an NGO earning ₹10,000 but now draws a salary of ₹14,000. "When people think of transgenders, they think of those on streets asking for money. But that is not the reality… we want to rise to higher positions from here," she said.
At 'pride' Noida Metro station, transgenders find welcoming workplacehttps://t.co/mYJRPTmEvg

— The Indian Express (@IndianExpress) November 2, 2020
The decision by the NMRC is truly inspirational. One hopes more Indian organisations work toward creating a safe working environment for the transgender community.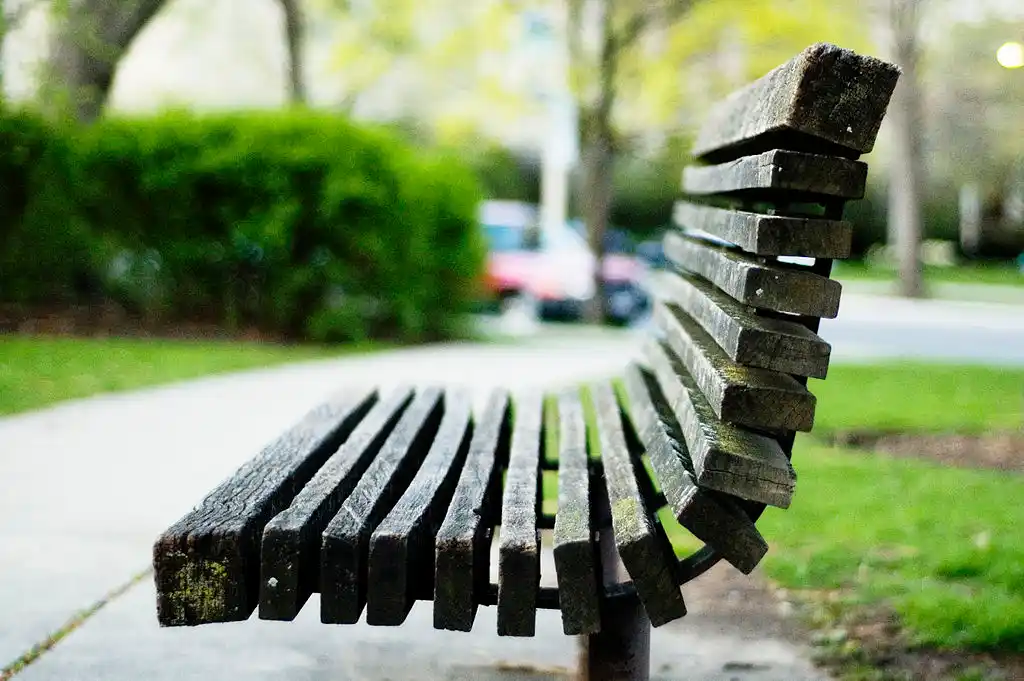 The Arré bench delivers stories that mattress. It hasn't achieved much sofar. But it's getting bedder.