A 14-year-old girl was sexually assaulted by two 19-year-old patients at a coronavirus care facility in Delhi. Is there any place really safe for India's women?
A minor girl, who tested positive for coronavirus earlier this month, and was admitted to a coronavirus care facility in south Delhi, was sexually assaulted by two 19-year–old patients a week ago, reports revealed on Friday.
One of the two men accused of assaulting the 14-year-old girl also apparently filmed the crime on his phone. Both the accused have been arrested.
The incident, which took place on July 15, and has drawn sharp condemnation across social media, came to light after the Indo-Tibetan Border Police, which looks after security at the Chhattarpur quarantine centre, approached the police, The Indian Express reported
A minor girl, who tested positive for Covid-19 and was admitted to a Covid care centre in Delhi, was sexually assaulted allegedly by another patient inside the facility on July 15. Police have arrested the accused and a second person who allegedly filmed the assault

— Rahul Sabharwal (@rubberneckin) July 24, 2020
Highlighting once again the fact that there is no safe place for women in the country, the minor later said that one of the men assaulted her when she went to the bathroom late one night, while the second recorded the repulsive act on his phone.
"We suspect the accused entered the bathroom to commit the crime. The men and women have separate bathrooms here," a member of the facility's staff was quoted as saying. "The girl is being counselled and is with her family member at another centre."
The 19-year-old man, who allegedly sexually assaulted the 14-year-old girl, was arrested along with one of his associates, the police said, adding that both have been sent to judicial custody.#Delhi #quarantinecentre https://t.co/DWSvr81mP5

— Outlook Magazine (@Outlookindia) July 24, 2020
The two men, meanwhile. have been sent to AIIMS, from where, once they're tested negative for Covid-19, will be sent to jail.
The 10,000-bed Covid care centre at the Radha Soami Satsang Beas, where the crime took place, was set up to treat asymptomatic patients and those with mild symptoms, who are unable to quarantine themselves in their homes.
Covid or no Covid Delhi aspires to live upto its reputation.
A 14YO minor girl was sexually assaulted by a 19YO boy in the washroom of a covid centre.
Can you beat that?
Now tell me if you had a +ve 14YO daughter, would you feel safe putting her up at a government facility??

— Papri Banerjee (@BanerjeePapri) July 24, 2020
Unfortunately this isn't an isolated case, either. Last week, reports said a minor girl was raped in a Covid-19 care centre in Patna by a security guard at the facility.
15-year-old allegedly raped by security guard at govt hospital quarantine centre in Bihar where she was admitted after being rescued from rly station; officials say her #COVID19 report is negative and she will be sent to shelter home after examination for sexual assault

— Press Trust of India (@PTI_News) July 16, 2020
A day later, a 25-year-old man sexually assaulted a 40-year-old woman, less than a week after she was admitted to the same quarantine centre as him in Maharashtra's Panvel.
Clearly now along with contracting the virus, and worrying about their symptoms, women must also worry about who they meet in quarantine centres when receiving treatment. There is really no place where a woman can feel safe in the country.
Even being sick with a highly infectious, potentially dangerous virus in the middle of a pandemic will not stop men from sexually assaulting women. Please don't ask again why feminism is still necessary. https://t.co/ZgOyLnstxg

— Asmita Bakshi (@asmitabee) July 24, 2020
It comes as no surprise then that year after year India makes it to the list of counties most dangerous for women.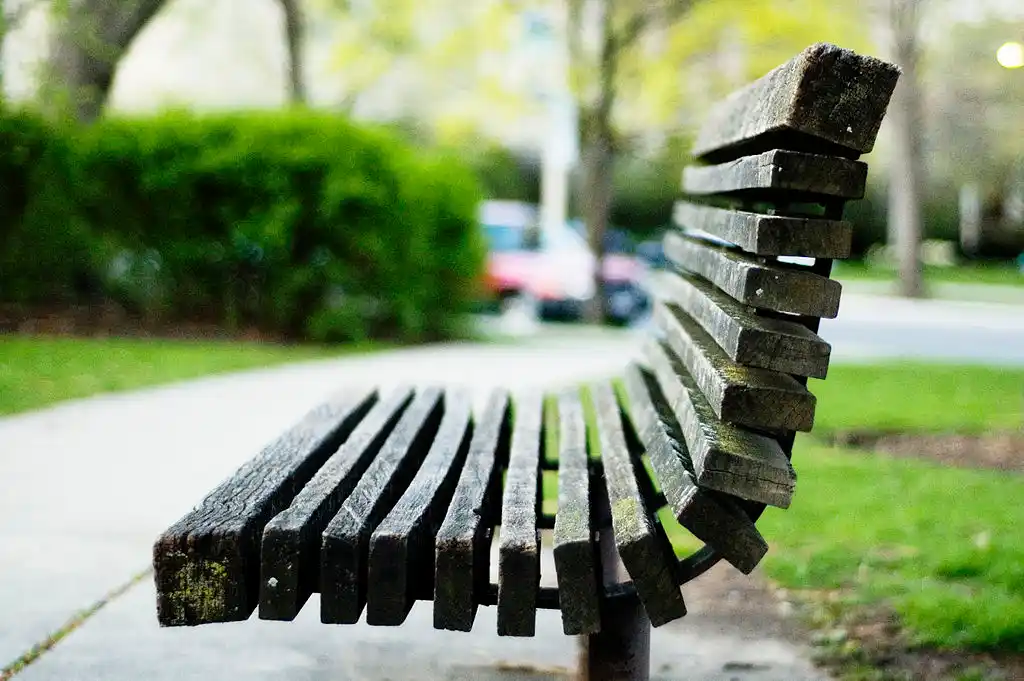 The Arré bench delivers stories that mattress. It hasn't achieved much sofar. But it's getting bedder.