In Kerala, a team of women activists led by dubbing artist Bhagyalakshmi attacked YouTuber Vijay P Nair notorious for his anti-women views. There was outrage as a non-bailable case has been filed against the women, but should they have taken matters in their own hands?
It's no secret that most women in this country have been subjected to misogynistic statements at some point in their lives, either by men known to them or by public figures, such as actors or politicians. In Kerala, one group of activists decided they had had enough of this slander and decided to take matters into their own hands.
On Saturday, the team of activists, led by dubbing artist Bhagyalakshmi, poured motor oil over a YouTuber from Kerala, who is notorious for his anti-women views. In an incident that was live-streamed on Facebook, the women are seen raising slogans and demanding an apology from Vijay P Nair, the YouTuber known for his off-colour remarks.
Video of Malayalam dubbing artist Bhagyalakshmi & Social Activist Diya Sana confronting Youtuber Vijayan for putting out a derogatory video on feminists in #Kerala, has gone viral. Both sides have submitted complaints with police, a case has been registered

Vivek K. reports pic.twitter.com/bQpksbya5R

— Mirror Now (@MirrorNow) September 27, 2020
The police soon rushed to the spot to defuse the situation, and eventually filed a bailable case against Nair for his videos. A non-bailable case has also been filed against the activists for the assault and the police have been accused of siding with Nair, according to a report in The New Indian Express.
Thampanoor Police in Kerala has registered non-bailable cases against a group of activists for assaulting YouTuber Vijay P Nair, as he allegedly made derogatory remarks against women on social media. @xpresskerala https://t.co/XzKsO7T5T0

— The New Indian Express (@NewIndianXpress) September 27, 2020
"We went to his place and asked him about his heinous act on social media. When he verbally abused me, I slapped him. Later, we took his laptop so that he would not be able to destroy the materials stored in the hard disk," activist Bhagyalakshmi was quoted as saying after the incident.
A team of woman activists led by dubbing artist Bhagyalakshmi and activist Diya Sana seized Vijay's laptop and poured motor oil on him for allegedly making derogatory and sleazy remarks against women on social media.@xpresskerala https://t.co/7Z70xkJwiN

— The New Indian Express (@NewIndianXpress) September 27, 2020
In her complaint, she has accused the YouTuber of making a number of disgusting remarks on his channel, including one in which he asks why "feminists don't wear underwear", and another in which he likened the movement to prostitution.
In his videos, Nair specifically names a few activists as well, including Rehana Fathima and Bindu Ammini, who made national news during the Sabarimala temple protests.
The activists first approached the police on Saturday morning over the incident. But after claiming police were sleeping on their complaint, they confronted Nair in his house that evening. The police have said that there wasn't enough time to verify the complaint before they could take action. They will now investigate complaints filed against Nair under sections related to insulting and outraging the modesty of a woman.
The activists have received a lot of support from social media with many cheering the assault.
A man who defamed females was taught a lesson by fearless ladies in Kerala … https://t.co/ms6ahM3Lro via @YouTube

— Santhosh Kumar (@santhoshpaliath) September 26, 2020
#Bhagyalakshmi gets support from all quarters

Kerala health minister @shailajateacher congratulates Bhagyalakshmi for reacting to the extremely offensive videos posted by the man

READ- https://t.co/6e25Upceyz

— sridevi sreedhar (@sridevisreedhar) September 28, 2020
Kerala YouTuber Nair's remarks were indeed derogatory and he deserves to be punished, and while a non-bailable charge against the activists might be harsh, were they right to barge into the YouTuber's home and beat him up? The state's Chief Minister Pinarayi Vijayan, while calling for a strict investigation into Nair's videos, also warned the activists against taking the law into their own hands. No matter what, mob justice is not the answer.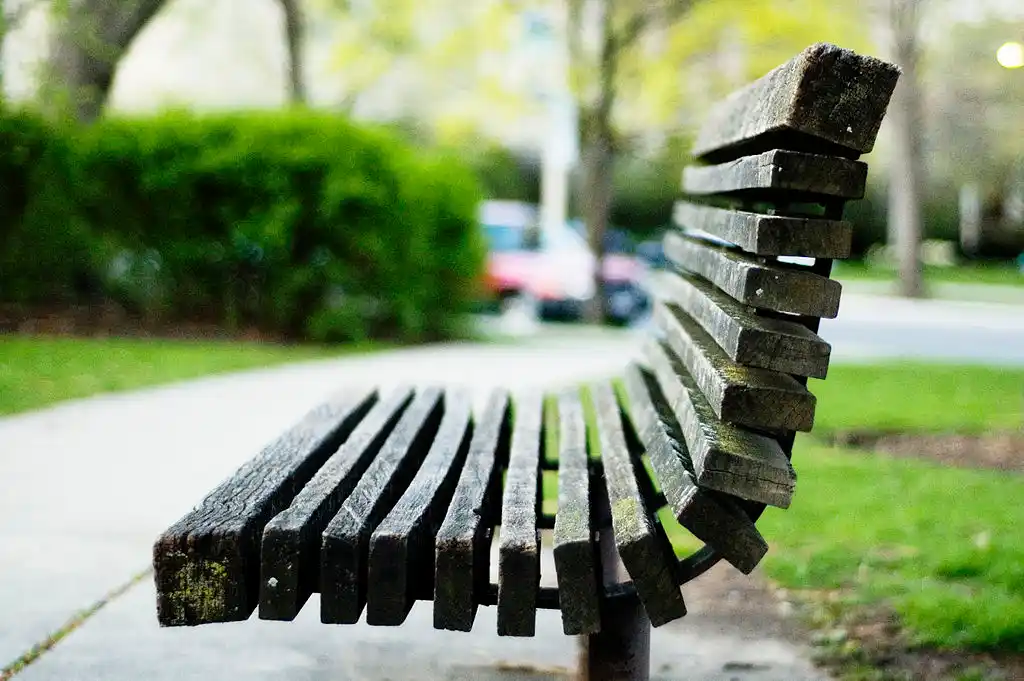 The Arré bench delivers stories that mattress. It hasn't achieved much sofar. But it's getting bedder.