Through the last few years, JK Rowling has been accused by critics of being a "trans-exclusionary radical feminist", a group that doesn't believe transwomen should be recognised as women. The author received a fresh wave of criticism with her new book Troubled Blood, featuring a male serial killer who wears dresses.
Anyone who has been a teenager in the last two decades has probably spent months relishing the Harry Potter books. One of the most popular universes ever created, the series won over young readers from every continent, who grew up dreaming about Hogwarts admission letters, and for the ability to perform magic at will.
These days, however, the tide seems to be turning, as the beloved children's author JK Rowling has come to be known for less-endearing reasons. All through the last few years, Rowling has been accused by critics of being a "trans-exclusionary radical feminist", a group that doesn't believe transwomen should be recognised as women.
J.K. Rowling now appears to be bringing her TERF logic to a bookshelf near you https://t.co/twqraV2yYz

— VANITY FAIR (@VanityFair) September 14, 2020
On Monday, as Rowling announced the launch of her latest book — which a decade ago would have seen long lines outside bookstores even back home in India — the author was instead on the receiving end of a fresh wave of criticism online.
The novel, Troubled Blood, which was published as the fifth installment in the Cormoran Strike detective series, apparently features a cisgender man who dresses up as a woman as its antagonist. The moral of the book, as revealed by a reviewer in the Telegraph, essentially emphasises that one should "never trust a man in a dress".
The cognitive dissonance it requires to craft an epic tale that revolves around people who aren't what they appear (muggleborns) being told their identity is illegitimate and forcibly oppressed and then insist the same re: trans people is just mind-boggling. #JKRowling pic.twitter.com/eBbI7hMzTX

— Ariel Cheung (@arielfab) September 15, 2020
To make matters worse, the apparent transphobia on display in the novel, which is written under Rowling's pseudonym Robert Galbraith, comes amid an already heated debate over the author's history of transphobic views. This week, as Rowling's name began to trend once again, several of her fans called it the final nail in the coffin.
in memory of jk rowling. she ain't dead, but she killed her own career by proudly hating trans people & no one would really miss her that much anyway #ripjkrowling pic.twitter.com/H6akxK0cVv

— patback (@memeforhire) September 14, 2020
JK Rowling: Continues being an unapologetic TERF

Me: Hopelessly praying that it will soon be revealed that Rowling did not write Harry Potter and in fact Gilderoy Lockharted the work of another writer who is actually a good person so I can enjoy my fav books again #RIPJKRowling pic.twitter.com/PLXfHGPSRu

— Tuğçe Gizem Çelik (@gzemcelik) September 14, 2020
Just a couple of months ago, the author made headlines, when she mocked an article that used a gender-inclusive headline for a post on menstruation.
'People who menstruate.' I'm sure there used to be a word for those people. Someone help me out. Wumben? Wimpund? Woomud?

Opinion: Creating a more equal post-COVID-19 world for people who menstruate https://t.co/cVpZxG7gaA

— J.K. Rowling (@jk_rowling) June 6, 2020
This time, her unsolicited opinions on gender have put off even her most ardent fans, as explained by Sex and the City star Cynthia Nixon, whose 23-year-old child is trans.
"It was really painful for him because so much of his childhood was tied up with Harry Potter. The books seem to be about championing people who are different, so for her to select this one group of people and sort of deny their existence, it's just… it's really baffling," Nixon, an outspoken supporter of LGBTQ rights, said on Monday.
This is a view that several of the author's fans have reiterated over the last few years, especially when Rowling compares hormone therapy to gay conversion therapy or "likes" an article on Twitter that calls trans women "men in dresses". In December last year, Rowling even tweeted in support of a British woman who lost her job for saying, "Men cannot change into women".
I'll stop tweeting about wanting JK Rowling to shut up when she stops wanting my Trans friends and family to die ✌️

— Siobhan Thompson, mysterious European heiress (@vornietom) September 15, 2020
After losing the support of Harry Potter from the movies himself, actor Daniel Radcliffe, it's safe to say that a number of adults who grew up on the books, are now beginning to reconsider their admiration for the woman who could once do no wrong.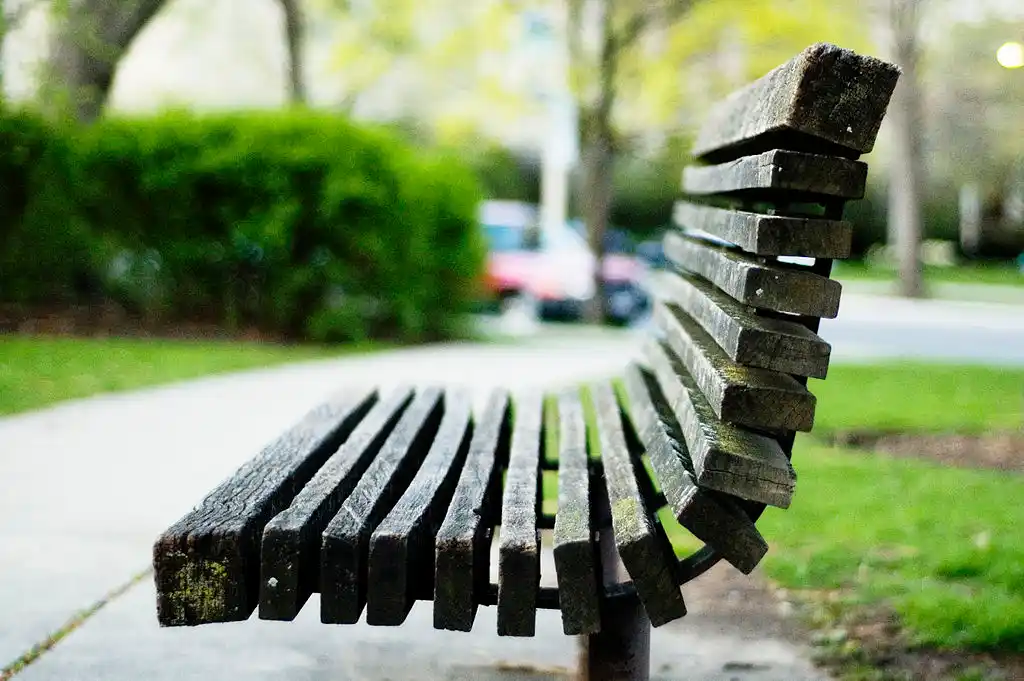 The Arré bench delivers stories that mattress. It hasn't achieved much sofar. But it's getting bedder.