We're on our own when it comes to household chores these days, but in India, the burden unfairly falls on women. Subarna Ghosh, who petitioned the PM to urge Indian men to contribute with housework, is having none of it. Her petition on Change.org has close to 70,000 signatures.
The coronavirus lockdown has forced us all to stay at home for months. No house help is allowed inside most societies, buildings and residential complexes. We're on our own when it comes to housework, right from sweeping, dusting, cooking, washing utensils to washing clothes and fixing things in the house. In Indian households, the burden quite unfairly falls on the women of the house and Subarna Ghosh, for one, is having none of it. In a much welcome move, Subarna, a working woman from Mumbai has urged Prime Minister Modi to intervene in this matter, through a petition.
Working mother petitions PM @narendramodi, urges him to tell Indian men to share household chores#NarendraModi #Petition https://t.co/IlA6Rs87uz

— Jagran English (@JagranEnglish) July 22, 2020
The petition hosted on Change.org had 69,838 signatures, highlighting the imbalance in housework distribution. In a post on the petition page, Subarna wrote:
"Dear PM,
Lockdown ke bahane se ek baat yaad aaya
Ghar-bandi mardon ko kya kisi ne samjhaya
Ghar ka kaam 'aurat ka hai' bolke usne thukraya
GDP ki baat chhoro, apno ne bhi bhulaya.
Tab socha kyu na Modiji se baat chalaye
Ki agle speech mein mardon ko yeh yaad dilaye
Ghar ka kaam har din hai sabka
Lockdown mein phir kam kyu badhta?
Bhaagidaari hi hai zimmedaari
Kya barabari nahi India ko pyari?
If Mr Modi can inspire us to light lamps and clap in solidarity, he can inspire us to correct an unfair norm that discriminates against women in every home."
.@SubarnaGhosh is urging PM @narendramodi to spend a little time today, in his nation's address, to talk about the need for Indian men to share the household workload equally. This is because #ChoresHaveNoGender!https://t.co/c5ElH8gWUd pic.twitter.com/YAQhQezXKi

— Change.org India (@ChangeOrg_India) June 30, 2020
Subarna is a working mother from Mumbai, and in the petition on housework, she has stated how the effort required to keep homes functional and families cared for has never been more evident than during the lockdown.
In her petition she points out the very important issue of unpaid care work shouldered by women due to the housework. She further states that unfair distribution of work has dealt a harsh blow to women across the country and that we must recognise and redistribute unpaid housework equally among men and women.
Why Subarna Ghosh wants @narendramodi to tell Indian men to chip in with housework. Priya Ramani looks at the future of work for India's women: https://t.co/7CjdBXGFEX

— Namita Bhandare (@namitabhandare) May 27, 2020
According to an International Labour Organization report, in 2018 women in urban India spent 312 minutes a day on unpaid care work. Men did 29 minutes. In villages, it was 291 minutes for women as against 32 minutes for men. In an interview to the BBC, Subarna said, "the petition came out of life experiences of my own, and also of lots of women around me. "I do cooking, cleaning, making beds, laundry, folding clothes and everything else." She said her husband is a banker and "not the type to help with housework".
After being completely exhausted after a month of lockdown, she took advice from people around her who told her "don't do it then". For three days in early May, she didn't do any dishes or fold clothes. Her husband and children eventually realised how upset she was and cleaned the mess.
Way to go @SubarnaGhosh ! 💪

BBC News – Coronavirus in India: 'PM Modi, please make men share housework!' https://t.co/jphC3Ck54d

— anupama (@anupamaskapoor) July 22, 2020
According to an Oxfam report, Indian women and girls put in more than three billion hours of unpaid care work daily. If it were assigned a monetary value it would add trillions of rupees to India's gross domestic product. It is never calculated though, and is seen as something a woman does out of love.
On Women's Backs: India Inequality Report 2020

Since unpaid care work is central to women's selfhood and ascribed identities as daughters, daughters-in-law, wives and mothers, it features integrally in the power dynamics of the ho…https://t.co/NBdJLGOhAj https://t.co/qlnH5diGZu

— rameshkotnana (@rameshkotnana1) March 24, 2020
If we really want to see the country become atmanirbhar, we must start from our homes, and ensure that the men in the house also equally contribute to their share of housework.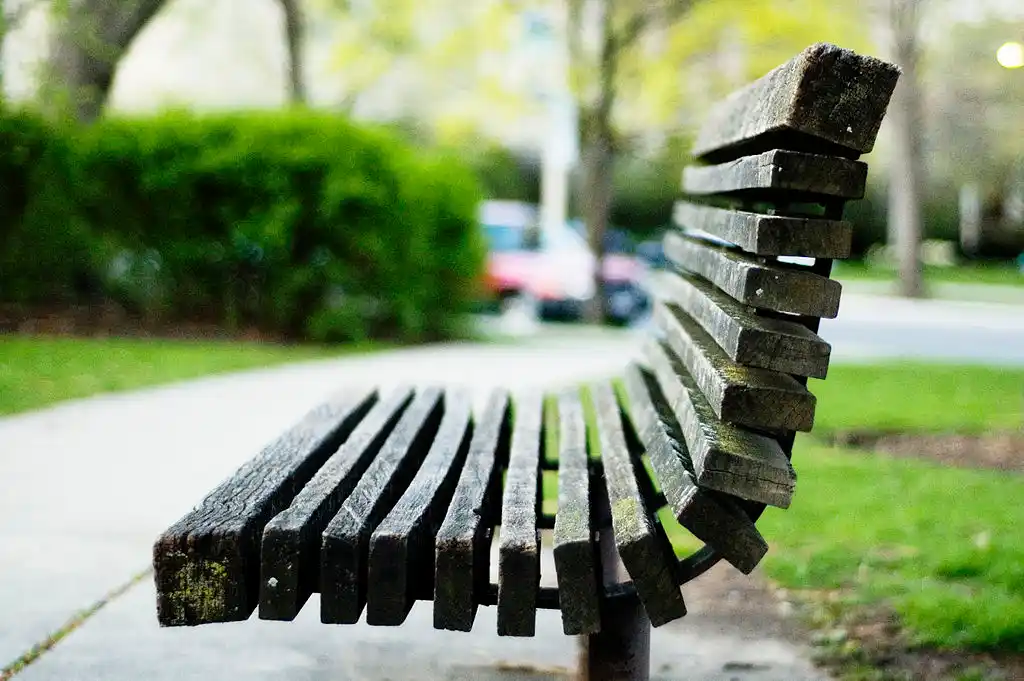 The Arré bench delivers stories that mattress. It hasn't achieved much sofar. But it's getting bedder.