Madhya Pradesh CM Shivraj Singh Chouhan has said that a system will be put in place where a working woman would have to register herself at the police station, and she will be tracked for her safety. Sounds straight out of The Handmaid's Tale, doesn't it?
On any given day in India, our national pride Uttar Pradesh is still winning the gold medal for being the worst state for women's rights. But today, a strong contender has emerged in the form of neighbouring Madhya Pradesh, after Chief Minister Shivraj Singh Chouhan put forward a statement on his government's new awareness initiative on violence against women. The two-week long programme, called Samman, was inaugurated on Monday by Chauhan, and includes such measures as mandatory installations of panic buttons on public transport and an emergency helpline for women. They sound like standard measures which, if implemented properly, could serve to improve access to resources for MP's women residents.
However, CM Chouhan did not stop there.
MP's Samman programme has somehow extended to a police station registration for women who are leaving their homes to work, and subsequent tracking by law enforcement and the state to keep them safe. Clearly, UP CM Adityanath – endorser of the "love jihad" law that has seen consenting interfaith couples be jailed and harassed by local authorities and extremist groups – is facing some stiff competition for the most patriarchal and invasive policies by any state administration. As for why CM Chouhan has put forward such a ridiculous and regressive system in the guise of supporting women? The so-called logic is that working women will be able to safely commute without being harassed, under the "watchful and benevolent" eye of the government.
If this sounds like something out of The Handmaid's Tale, there's no denying that the shoe fits. CM Chouhan's notion that the women of MP should report their whereabouts at all times in the interest of their own safety is no more than paternalistic posturing and does little to address the many causes of India's dismal and dangerous women's safety scenario. But even if we don't get into the complex issues like entrenched patriarchy and barriers for working women, the glaring root of these problems is conspicuously absent from Samman: the behaviour of men.
The burden of protecting women in crisis falls squarely on the women themselves.
Once again, the burden of protecting women in crisis falls squarely on — surprise, surprise — the women themselves. Under Samman, what will happen when a woman takes a detour from her usual work commute to run errands, attend to a family emergency, or simply to enjoy the scenic route? What happens if she is running late and fails to register at the police station? If, god forbid, she should be harassed and assaulted in such circumstances, any woman in India will tell you that the blame will be heaped on the victim faster than an MP can send a misogynistic tweet.
Then there is the fact of the police themselves having access to information about these women and their whereabouts. Police, as it turns out, are often men who have working wives, many of whom would be jeopardised by a husband being able to stalk them. And husbands apart, what is to stop police from harassing any woman they choose, or enabling others to do so by bartering sensitive data about innocent women's day-to-day lives? From roadside Romeos to Kabir Singhs, ill-intentioned men would have even more resources at their disposal — all while the already unsafe public sphere descends into a living hell for women.
But perhaps the greatest indignity of all is the idea that grown women, apparently equal citizens of this country, should have to be monitored like unruly schoolchildren — just because law enforcement finds it an easier solution to control them, rather than putting in the effort to go after harassers and abusers.
Welcome to the India of 2021, where the Supreme Court does not want women at protest sites, the UP government wants to monitor who they marry, and now in MP, they want to track their every movement.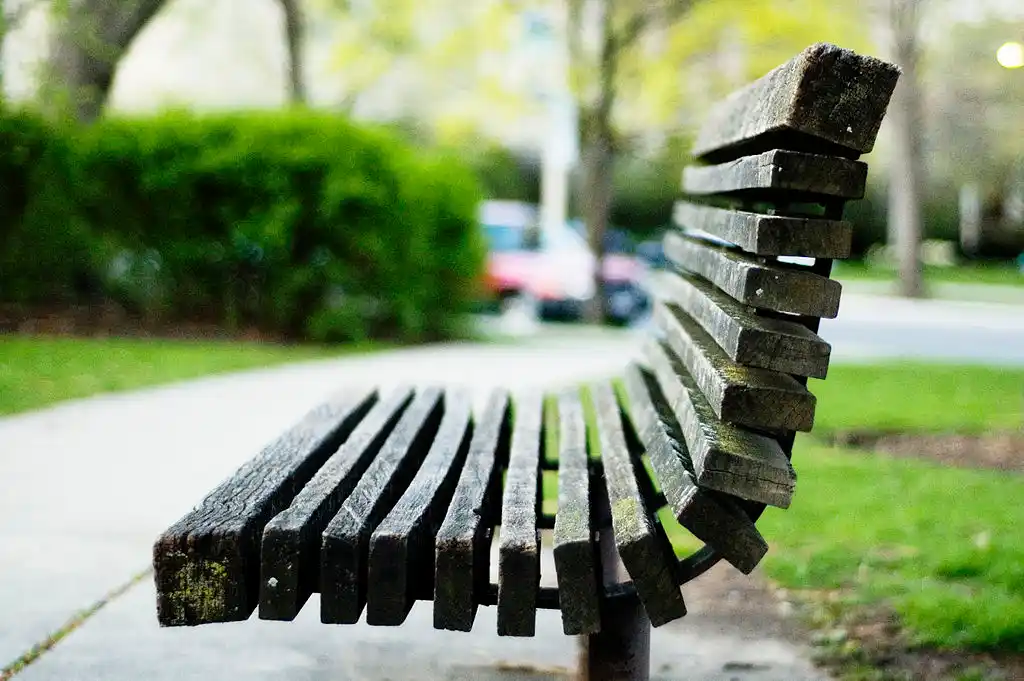 The Arré bench delivers stories that mattress. It hasn't achieved much sofar. But it's getting bedder.