According to NCW data, 23,722 complaints of crimes against women were received in 2020, the highest in the last six years. For all the cases reported, there are hundreds that go unreported. Can we make the country safer for women this year?
The year 2020 was not a good one. Apart from a pandemic and an economic recession, it also imposed huge social costs on our country. Education was taken away from many children, others were forced into child labour, women had to quit their jobs for housework and there was a steep rise in cases relating to domestic violence and sexual assault. The recent National Commission for Women data confirms that.
According to NCW data, 23,722 complaints of crimes against women were received in 2020, the highest in the last six years. Nearly one-fourth of the complaints were of domestic violence. The states that received the highest complaints were Uttar Pradesh (11,872), Delhi (2,635), Haryana (1,266) and Maharashtra (1,188). Of the total complaints, 7,708 complaints were relating to the right to live with dignity clause while 5,294 complaints were relating to domestic violence.
The assertion is also backed by other sources of data, like the one by the National Family Health Survey, which stated that more than a quarter of women surveyed in seven states said they had experienced domestic violence. Nine states reported an increase in the number of women who said they had faced sexual violence as children, and eight states reported a decline in their sex ratios.
The pandemic played its part in these tragic numbers. NCW Chairperson Rekha Sharma pointed out that economic stress, higher stress levels, anxiety and lack of support from family may have resulted in the heightened number of cases of domestic violence in 2020. "More so, home has become the workplace of both the spouses and as well as schools and colleges for their children. In such situations, women are multitasking being professional at the same time supporting their families from the same space. But the biggest challenge for women this year is not only to adapt but to thrive in this unprecedented situation," she told PTI.
2020 was a hellhole for victims of domestic violence, sexual assault, abuse and dowry harassement.
Earlier this year, the secretary-general of the World Health Organisation, Antonio Guterres had warned world leaders that incidents of domestic violence would be on the rise in countries across the world during the lockdown. And that is precisely what the numbers in India also indicate.
The cases started rising sharply in March, the month of the coronavirus lockdown. It led to women being trapped in houses with their abusers. The numbers peaked in July, when a record 660 complaints were received in a single month. "Victims of domestic violence are distanced from their regular support systems making it difficult for them to call out for help. The series of Covid-19 lockdowns in India reduced the opportunities of reporting of domestic violence cases," Sharma said.
Women rights activist Yogita Bhayana pointed out that a higher reporting rate might be the reason for the rise in numbers. "Because of social media the reporting of domestic violence has increased. Women have become more vocal and they have less tolerance which is very good," she said. While higher reporting may reflect reality in a better manner, it doesn't mean that the reality is pleasant. And for all the cases reported, there remain hundreds and thousands that go unreported.
2020 was a hellhole for victims of domestic violence, sexual assault, abuse and dowry harassment. With the coronavirus situation (lockdowns, work from home) set to continue at least for the foreseeable future, targeted action and policies need to be framed to ensure help reaches victims at the swiftest pace possible and future incidents are averted. Helpline numbers must be reachable and functioning. NGOs and women's groups must be integrated into these efforts.
If there's a New Year resolution that we need to pick up as a society, it must be to turn the tide against the crimes on women in 2021.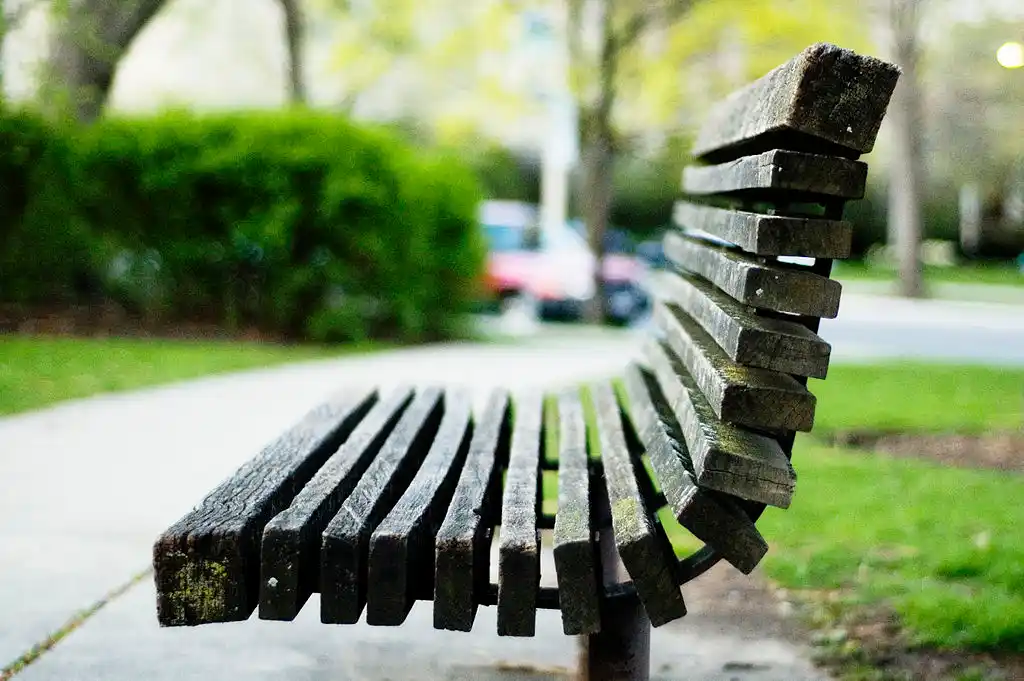 The Arré bench delivers stories that mattress. It hasn't achieved much sofar. But it's getting bedder.