Why are India's men silent on our #MeToo movement? It is as if men without women, especially daughters to protect, have no stake in this. Their silence speaks volumes: It tells us that women's concerns are not important, that businesses can continue running with their band of mediocre boys.
It's been an exhilarating few days for me and my girlfriends. As soon as the #MeToo movement gained momentum, we moved between despair – that the people we knew to be perpetrators remained safe – and hope, as one by one they were outed, that justice may finally come. The last few days have been almost like a Test match – waiting for wickets to fall and cheering loudly as one more nemesis is revealed and shown the door. Phantom shut shop, Yashraj sacked its production head, Kwan asked its founder to go on leave, editors resigned across publications, and directors were forced to step down from films they'd started. Suddenly women's rage, so long belittled as useless emotion, had consequences.
We all have our Suhel Seth story or its equivalents. We were no longer ashamed of them.
And yet, I still do not think it is a time for joy. What joy can there be when the divide between the sexes has reached such proportions that we cannot even agree on what harassment is?
India's #MeToo movement has gone further in breadth than the American one that was largely restricted to Hollywood and the media. Here NGOs, artists, corporates, Carnatic music doyens, writers, socialites have all had their true colours revealed. Maybe because the rot here was wider and deeper and carefully hidden under layers of our shame.
This has left the men strangely silent. As I scroll through my tweets, I see an array of women, talking about #MeToo, sharing their experiences, encouraging others, offering aid. The men on the other hand are largely silent. An actor I think has depth based on his choice of films is promoting his latest.  The superstar I love has just put out a selfie. Male poets are still talking about poetry and historians about history. For them, life goes on.
Sure some men have spoken. Farhan Akhtar was compelled to, after being dragged into the mess on account of his cousin Sajid Khan. Editor Samar Halarnkar defended the actions of his wife, journalist Priya Ramani. And both are good men. As are the few male journalists who corroborated the versions of the women who came out against MJ Akbar. Mahesh Bhupathi's statement on a zero-tolerance policy against offenders is heartwarming, just the kind of support we need from men in positions to speak out. Am I quibbling that he mentions his wife and six-year-old daughter as the motivation behind this? It is as if men without women, especially daughters to protect, have no stake in the movement.
Their words, when they do deign to come out, are sometimes worse. They tell us that if it was a long time ago, we should have gotten over it by now.
When the movement first began, I felt that it was not fair for men to be compelled to speak. Did men, like Muslims, have to raise their voices and reiterate that they were on the side of right?
But as the days passed and much loved men came under scrutiny, the women in their lives put out statements. Farah Khan, Mallika Dua, and Nandita Das continue to back the movement even as they juggle family dynamics. Women never have the luxury of silence, do they? Eleven prominent women filmmakers including Zoya Akhtar and Kiran Rao have come out pledging support for the #MeToo movement. Where are the men?
Men are not just sitting tight hoping the storm will pass them by. Many are cleverly choosing their own punishment.
Anirban Das Blah, the founder of talent agency Kwan that represents the biggest stars of the country, has apparently stepped down from his position – but only for the public. I received a WhatsApp message from one of the employees detailing how this was a farce, a means to save face and retain the stars they represent. It was conveyed to the staff at their town hall meeting that he was very much in charge, and it would be business as usual. And now comes in news of an attempted suicide, a brandishing of conscience with a filmy end where the cops arrive just in time. The show will go on here and in other places, just the way it has for Arunabh of TVF who was revealed as a predator a couple of years ago – a few months after his voluntary stepping down, he was still being credited as a producer on a web series.
In the end, names of companies change. People? Not so much. Tarun Tejpal in his infamous apology letter used big words that basically said how he was punishing himself – by going on a self-imposed but short-term sabbatical – and that should be enough. Only in this country is the perpetrator brazen enough to participate in deciding the quantum of his punishment. And most punishment is nothing more than a PR exercise.
Men's silence speaks volumes. It tells us that our concerns our not important. That governments are not built on the votes of women. That corporates can continue running businesses with their band of mediocre boys.
Their words, when they do deign to come out, are sometimes worse. They tell us that if it was a long time ago, we should have gotten over it by now. That if it was not as awful as rape, we should not bother with registering our protests.  That so much of transactional sex between older men and struggling newbies is consensual. It may well be, but the system that rewards sexuality instead of skill is also a system that perpetuates the status quo so beneficial to the men in positions of power. And then there's the hoary old adage: Boys will be boys. When will they become men? Responsible, good men who know when to keep it in their pants.
I doubt much will change on the ground anytime soon despite what seems like rapid change on Twitter. Yes, fear will go a certain length to make institutional changes, but as the men are already saying – and as we women know – this will work largely at American-headquartered firms with strict mandates. At mushrooming production companies and start-ups, men have already found a win-win strategy: Hire fewer woman lest they be trouble.
Parvathy, the star of many hit Malayalam films, talks about how work has dried up for her and other participants in the Women's Collective they started a year ago to address issues faced by female industry members. Some of this is retribution for speaking up, a lot is just fear. Fear is not a great strategy for change. It leads to anger and hate. Those too will be the consequences of #MeToo, and we should be prepared.
I'm not sure if it is a legend, but I've heard over the years that Yashraj Films, the country's premier production house, has a policy to not hire women for production posts. No malice in mind; the benign patriarch apparently didn't want women to suffer at so difficult a job. And he was no doubt protecting them from the predators that proliferate on outdoor shoots. This week, they fired one of their top production executives in the wake of sexual harassment allegations. How much easier it'd have been to fill the production roles with capable women instead? Because protecting women is good, but if you have the courage to empower us, you may be our real allies.
It is only a small victory we've won. After every lash, there is bound to be a backlash. The fight will have to be continuous. We will not be permitted the luxury of being tired or changing our mind on issues or fighting among ourselves, privileges men take for granted.
But lets revel in the victory if only for a moment. The women of this country fought and brought a minister down. Imagine what we could do if the men joined us.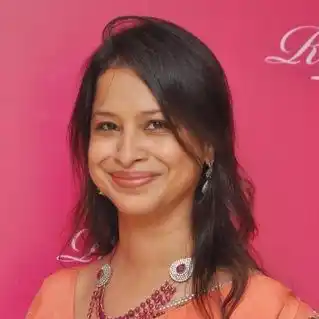 Samina Motlekar is a Bombay based writer and filmmaker . Her areas of interest include gender, film, culture, books and the state of her country.