Uttar Pradesh has been hit by an epidemic of sexual assault. A month after a 19-year-old Dalit woman was gang-raped, a four-year-old was raped by her cousin in Hathras.
The Hathras gang-rape and murder and the shoddy investigation by the Uttar Pradesh administration shook the conscience of the nation. In a month since the horrific incident, headlines from Uttar Pradesh have only been bleak. Now, a four-year-old was allegedly raped by her relative in Sasni, Hathras, on Tuesday. The police said the accused has been arrested and a case has been registered.
#UP: 4-year-old raped by cousin in #Hathras; accused arrestedhttps://t.co/zaIAaLsz0e

— DNA (@dna) October 14, 2020
Circle Officer Ruchi Gupta said that the girl's condition is stable. "Information was received in police station Sasni that a four-year-old girl was raped by her own cousin who resides in her neighbourhood in Bhootpura. After receiving the information regarding the incident, our team reached the spot. The victim was sent to the hospital for the tests. We have arrested the accused who was staying near the house of the victim," said Gupta.
4-year-old raped by relative in #Hathras, a month after gangrape of Dalit woman. #UP police has arrested the accused. pic.twitter.com/db7X1OmLn0

— Mojo Story (@themojo_in) October 14, 2020
The news once again sparked anger on social media.
What is wrong with men! How can they be so blinded by their sexual drives, how can they play little girls? Shame on such men for even bieng given a chance to live on earth.

— Jasdeep Kaur (@jass323) October 14, 2020
"This is what happens when the governance is mute and inefficient and culprits know they can get away with anything," pointed out one Twitter user.
While the whole Nation still reels under the shock of #HathrasCase, another crime against a 4-year-old girl comes into fore.

This is what happens when the governance is mute and inefficient and culprits know they can get away with anything!

— Indian Currents (@CurrentsIndian) October 14, 2020
"What kind of monsters are these, who don't even leave a 4-year-old?" asked one user. People have been demanding the UP administration to take strict action in the cases to set a deterrent and prevent future incidents.
Haiwano ko hua kya hai ladki ki Umar to Dekho sirf 4year old
Ab har Ghar me to policeman Nahi rah Sakta hai bat Sahi hai lekin कानून कुछ ऐसे example दिखाने की जरूरत है जिससे लोग अपनी मानसिकता बदले
घरवालों को भी अपने पड़ोसियों , रिस्तेदारो। से सावधान रहना चाहिए

— 𝕾𝖆𝖚𝖗𝖆𝖇𝖍 𝕬𝖒𝖇𝖊𝖉𝖐𝖆𝖗 (@Saurabh70064993) October 14, 2020
"Humanity hangs its head in shame once again," wrote another.
एक बार फिर से शर्मशार हुई इंसानियत।#AgainHathras https://t.co/1oi9tcucd7

— Utkarsh Shukla (@ukkushukla) October 14, 2020
This incident comes merely a month after the gangrape of a 19-year-old Dalit woman who later succumbed to her injuries. In a hearing of the case on Monday, the Allahabad High Court lashed out at the police and district administration for cremating the woman's body at night. The state government recommended the probe be transferred to the Central Bureau of Investigation (CBI). The request was accepted by the Union home ministry and CBI took over the investigation.
#HathrasCase | Not satisfied with govt version on cremation, says high court

(reports Pawan Dixit)https://t.co/2MMaKEPopZ pic.twitter.com/KvjKzx5FoK

— Hindustan Times (@htTweets) October 14, 2020
It's clear that UP's plan to name and shame sexual offenders is not making women in the state feel any safer.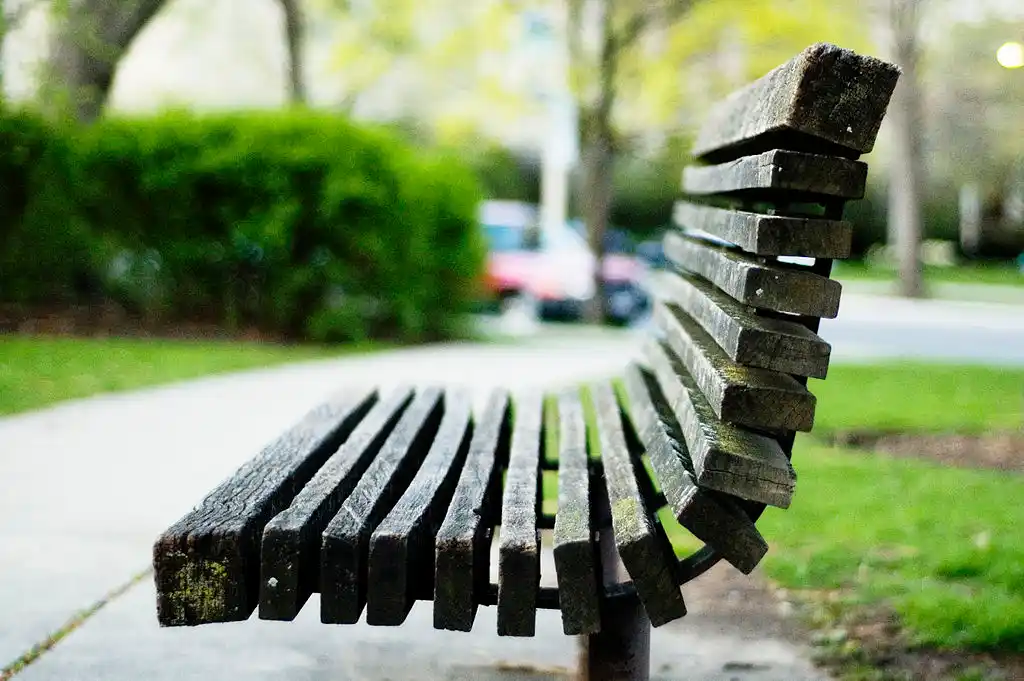 The Arré bench delivers stories that mattress. It hasn't achieved much sofar. But it's getting bedder.