In a judgment that sounds like it was delivered in the 1800s, the Gauhati High Court said that a woman's refusal to wear sindoor, sakha signals her unwillingness to accept marriage.
India's courts have a mixed history of progressive rulings. There are landmark moments like the abolishment of Article 377, which decriminalised homosexuality, or state High Courts that intervened on behalf of stranded migrant labour during the coronavirus pandemic. But there are also instances where a judgement can be read as archaic in thought. One such case occurred this month in Assam's Gauhati High Court (HC). The bench granted a man divorce stating that the woman's refusal to wear sakha and sindoor – traditional bridal ornaments – testified to her unwillingness to be married to her husband.
Refusal To Wear 'Sakha & Sindoor' Signify A Woman's Refusal To Accept Her Marriage: Gauhati HC Allows Divorce Petition [Read Order] https://t.co/lFbvQwsQqU

— Live Law (@LiveLawIndia) June 29, 2020
The hearing was held on June 19, and the decision overruled an Assam family court's findings that the wife had not inflicted any cruelty on her husband, as he alleged in his divorce plea. A Hindustan Times report stated that the couple had married in February 2012, and that the wife left her matrimonial home in 2013 and filed a case against her husband and his family for subjecting her to cruelty. The Gauhati HC acquitted him in this case, and afterward, he filed for divorce, claiming she was the one inflicting cruelty. It was this plea that was rejected by the family court, and then upheld by the HC.
What a BIZZARE judgement 🙁
Even more disgusting is that such a plea was sought in 21Century India is more depressing. #divorce https://t.co/4fDI5wCZbw
news/gauhati-high-court-grants-divorce-on-wifes-refusal-to-wear-sindoor-2254240?amp=1&akamai-rum=off

— Sushree sangita dash (@Sushree_journo) June 30, 2020
The judgement seems like it was delivered in the 1800s.
Another one, how regressive we are becoming day by dayhttps://t.co/tcVpsKw9H5

— Vipasha (@vipasha_gupta) June 30, 2020
And this is not the only regressive judgement passed recently. Last week, another judgement from the Karnataka HC also hinted at some problematic reasoning from the courts. While granting a rape-accused anticipatory bail (something the state's counsel argued against), Justice Krishna S Dixit termed the survivor's claim of having slept after the incident occurred was "unbecoming of an Indian woman".
"Unbecoming of an Indian woman" to sleep after being ravished, not how our women react: Karnataka HC while granting anticipatory bail to rape accusedhttps://t.co/HpqkpSiTR0

— Bar & Bench (@barandbench) June 24, 2020
The rest of the short order by the judge also cast aspersions on the character of the woman, questioning why she went out at 11:00 pm, why she had drinks with the accused, and why she let him stay with her. "Nothing is mentioned by the complainant as to why she went to her office at night i.e. 11.00 pm; she has also not objected to consuming drinks with the petitioner and allowing him to stay with her till morning," noted the judge.
I wish this was an aberration but such unnecessary comments on a woman's character are disgustingly routine, in society and courts alike.

And then people ask why women don't report rapes. https://t.co/S5AvFyeAum via @ThePrintIndia

— Apoorva Mandhani (@MandhaniApoorva) June 24, 2020
Judgements like these two recent ones enforce redundant traditions and viewpoints that are out of touch with modern society. The judiciary has done better in the past, let's hope it does better in the future too.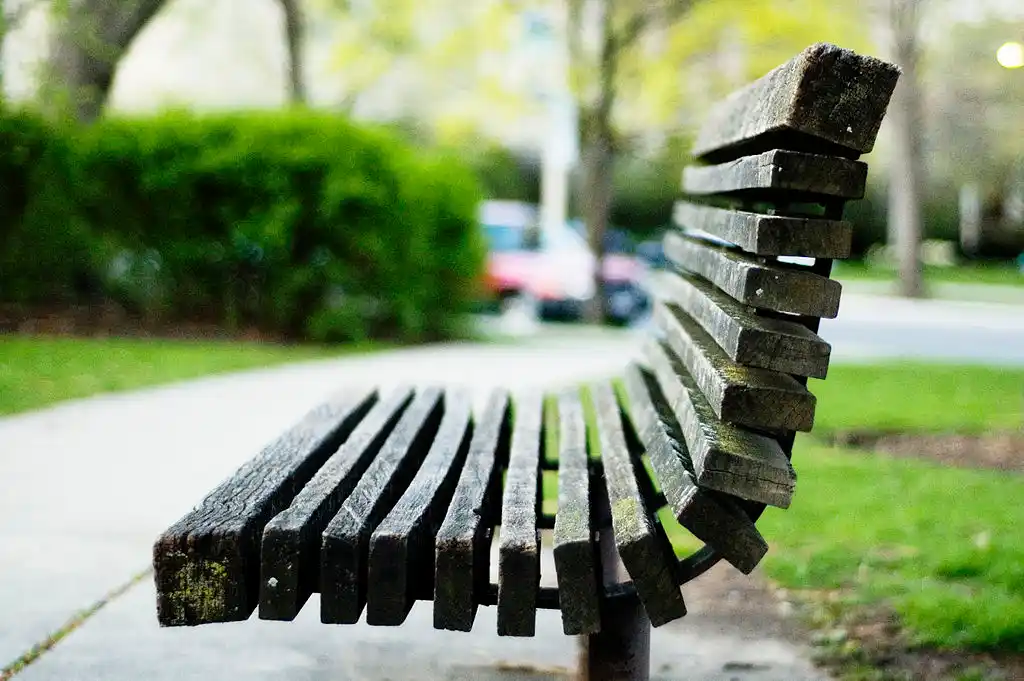 The Arré bench delivers stories that mattress. It hasn't achieved much sofar. But it's getting bedder.