The four convicts of the 2012 Delhi gang-rape and murder case were executed on Friday. But for Indian Twitter, the case is not closed. They continue to debate over capital punishment and demand a harsher sentence for the juvenile rapist.
Seven years after a medical student from Delhi was gang-raped and brutally assaulted on a moving bus in Delhi, four of her killers were executed on Friday. Mukesh Singh (32), Pawan Gupta (25), Vinay Sharma (26) and Akshay Kumar Singh (31), were hanged at Tihar Jail at 5.30 am. The other accused Ram Singh allegedly committed suicide while in custody and a juvenile was tried by the Juvenile Justice Board and served the maximum sentence of three years in a remand home. 
The case is closed, but the execution continues to be debated. The outrage over the Nirbhaya case pushed laws concerning sexual violence to be reformed, but is capital punishment really a means to an end? 
Hours after the hanging, Prime Minister Narendra Modi said, "Justice has prevailed." 
Justice has prevailed.

It is of utmost importance to ensure dignity and safety of women.

Our Nari Shakti has excelled in every field. Together, we have to build a nation where the focus is on women empowerment, where there is emphasis on equality and opportunity.

— Narendra Modi (@narendramodi) March 20, 2020
Karuna Nundy, an advocate at Supreme Court of India who helped frame India's anti-rape bill following the gruesome gang rape, has expressed her complete dissent toward death penalty. "We might feel a particular way as individuals, as a society we must always be against the death penalty. I am," she tweeted last night hours before the hanging. 
I wouldn't, I would want them dead. And the death penalty should still be abolished. https://t.co/SyxJNKb6PY

— Karuna Nundy (@karunanundy) March 19, 2020
On Friday, Avinash Kumar, executive director of Amnesty International India said he was against capital punishment, calling it "another dark stain to India's human rights record".
Aruna Chandrasekhar, an independent journalist, laments hanging as "spectacle + diversion, not justice," in a tweet from earlier today. She further draws a straightforward compairision to explain her stance, "Sexual assault is abuse of power. Execution is abuse of power. See why it doesn't work?"
Hangings are spectacle + diversion, not justice. Do you think executions are going to magically transform men, eg. men who burned their 85 yr old neighbour alive in #Nirbhaya's city < a month ago? They change nothing for women, only the narrative in favour of executioner/judge.

— Aruna Chandrasekhar (@aruna_sekhar) March 20, 2020
Journalist Rituparna Chatterjee backed Chandrasekhar, stating how death penalty "does not put fear of law in rapists, just the fear of getting caught, increasing the risk to life of victims."
Shocking how even some feminists are celebrating the hangings. There's enough evidence to suggest that death penalty, which I am strongly against, does not deter rape. It does not put fear of law in rapists, just the fear of getting caught, increasing the risk to life of victims. https://t.co/bxpENhJ3Ya

— Rituparna Chatterjee (@MasalaBai) March 20, 2020
The Justice Verma Committee, formed days after the horrific gangrape, and Law Commission had argued against executions of the convicts, viewing it as a "regressive step" even in rarest of rare cases, for punishment "cannot be reduced to vengeance".
Even as influential members of the civil society rallied against capital punishment, the 
the general public continues to stand divided…
When I was younger, I used to be in favor of the death penalty.

Then I was in favor of abolishing it.

My current position is that the death penalty should exist, but only for large-scale white collar crime. No one has ever been wrongly convicted of running a $1B ponzi scheme.

— Holden Shearer (@HoldenShearer) March 20, 2020
Justice delivered seemed to be the common sentiment. Punjabi singer Guru Randhawa, tweeted, "Justice  for #Nirbhaya , justice for everyone , justice for India. #NirbhayaCase FINALLY"
Justice for #Nirbhaya , justice for everyone , justice for India. #NirbhayaCase FINALLY 🙏

— Guru Randhawa (@GuruOfficial) March 20, 2020
However, the choice of punishment isn't the only talk that has surfaced on the internet. 
As everyone is celebrating death penalty of four convicts in Nirbhaya case.

Here are two thinks that we should not forget –

✅ Justice delayed is equivalent to justice denied

✅ Fifth convict is roaming freely amongst us with 10,000 rupees and a sewing machine.

— An Open Letter (@AnOpenLetter001) March 20, 2020
Under the existing legal provisions of  The Juvenile Justice Act of 2000, the minor had been sentenced to three years detention in a reformation home. However, following the convict's release, a new act of 2015 came into force from January 15, 2016 that allows minors to face trials into adulthood.
But the Delhi gang rape case has brought to the public's memory how the juvenile was handed a sewing machine along with a sum of Rs 10,000 by the Kejriwal government and that his punishment was not "stringent enough".
Finally, it's done. My respects to Nirbhaya's family, specially her brave mother.

But there was a sixth rapist, a juvenile. He would be in his twenties now. A 2017 media report suggests he has changed his name & is living a peaceful life. Is that fair?
https://t.co/vech5nWUJ2

— Major Gaurav Arya (Retd) (@majorgauravarya) March 20, 2020
The juvenile is believed to have been the most brutal of all the rapists, something the Indian public hasn't forgotten. 
* 6 men gang raped Nirbhaya

* 4 men hanged to death today

* 1 man committed suicide

* Another man escaped saying he's juvenile and Kejriwal Govt gave him Rs 10,000 & a sewing machine

It's said the juvenile was the most BRUTAL rapist

— Mahesh Vikram Hegde (@mvmeet) March 20, 2020
The Juvenile Justice Act 2015, is nothing but a shield to save the Culprits.

If any person irrespective of his age can think committing heinous crimes like Rape & Murder then he is no more a Minor.

We need to ponder Why it took more than 7 years to deliver justice to #Nirbhaya

— Al iskandar (@TheSkandar) March 20, 2020
After the execution though Asha Devi, the victim's mother said, "Der se hi sahi par insaaf mila (delayed though, but we got justice)." 
Maybe it's time for India to move on.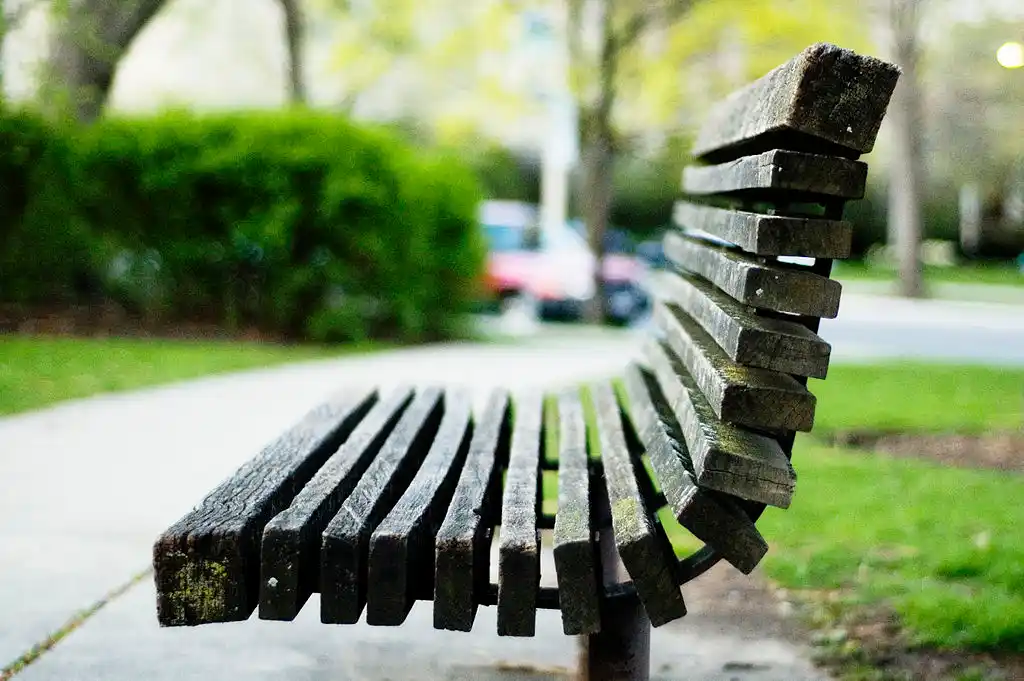 The Arré bench delivers stories that mattress. It hasn't achieved much sofar. But it's getting bedder.