At a recent press conference, Rakhi Sawant claimed that Tanushree Dutta raped her and muddied the waters of the #MeToo movement by calling it a publicity stunt. Because if anyone knows anything about cheap publicity stunts, it is Rakhi Sawant. It is fine to issue wedding proposals from your commode, but dismissing a movement for solidarity is going too far.
If you thought the #MeToo movement, exactly one month after being spurred on by Tanushree Dutta's allegation of sexual harassment against fellow actor Nana Patekar, was in danger of losing steam, think again. Yesterday, actor and social media personality Rakhi Sawant held an explosive press conference, accusing Dutta of drugging and raping her 12 years ago.
In a video released of the conference, Sawant sits with her head covered, and describes how Dutta used to be her friend, before she plied her with weed at a rave party and raped her. She insists that Dutta is actually a man – presumably suggesting that she is transgender – and a lesbian, bringing up the Supreme Court's Sec 377 decision. Sawant first claims that she never wanted to tell this story, but that she has been left with no choice as #MeToo is an infiltrating American movement of which Dutta is an agent.
Really, Rakhi Sawant. This time you've gone too far. Sawant's Instagram pot casts – where she sends wedding proposals in Bhojpuri to Mike Tyson or records her reactions to Virat Kohli and Anushka Sharma's wedding announcement – might be the enemy of good taste but are eventually harmless. It's fine if you want to "donate" your breasts, but to hijack a legitimate cathartic movement to gain social media currency? It's a new low even for Sawant.  
First, a bit of background.
This is not the first time Sawant has taken issue with Dutta over #MeToo. Discussing Horn OK Pleassss, where she left the production following the alleged harassment, Dutta had said that she was insulted to have been replaced by Sawant. Sawant hit back, claiming that Dutta lied about the behaviour of Patekar and the film's choreographer Ganesh Acharya, and that she was only speaking after a decade for attention and money – ignoring the fact that Dutta had already brought up the incident in the press in 2008, when Horn Ok Pleassss was being filmed, and later in 2013. To underline Dutta's supposed lack of credibility, Sawant also accused her of taking drugs on-set. In response, Dutta filed a ₹10-crore defamation suit against her.
Just a few days ago, Sawant foreshadowed her press conference when she posted a series of videos on Instagram speaking against the movement as a whole and Dutta in particular, advocating for a "#HeToo". In these, she claims that because MNS leader Raj Thackeray (whose goons attacked Dutta's car following her 2008 allegations) and Patekar were not giving her attention, Dutta had now chosen to target her. She threatened to file a defamation countersuit against Tanushree for ₹50 crore, doubled down on the drug claims, and condemned all of #MeToo as a publicity stunt.
For anyone who watched that press conference, it is clear that it is Sawant who has escalated the ongoing feud between them by publicly and theatrically accusing Dutta of a horrific crime. When a reporter interrupted her screed to ask about specifics of the alleged rape, Sawant could not recall who was at the rave party, when it was, or what happened. She quickly reverted to again calling Dutta a man.
The groaningly obvious shock value of Sawant's press conference will come as no surprise to anyone familiar with her career up until now. It was, after all, only a month back that she posted an Instagram video of herself sitting unhappily on the toilet, explaining that she was constipated due to her debilitating crush on American boxer and convicted rapist Mike Tyson. Yesterday, in a botched feminist statement, she put out a video of herself dancing in a leotard with a padlock hanging over her crotch, saying that she is a scientist who has discovered how women can protect themselves against harassment.
Many of her fans are entertained by this carefully crafted camp persona. Her bizarre, trainwreck character, like trashy reality TV, leaves you unable to look away.
But these serious allegations go far beyond the pale. Her absurd, ultimately innocuous antics designed to grab eyeballs have been fine because they are restricted to her personality that you can choose to engage with or ignore – but in trashing an entire movement, Sawant has attacked the integrity of hundreds of women and vilified them as attention-seeking liars. She has dismissed a movement of solidarity that continues to give women courage to speak up about serial abuse and everyday harassment.
When a reporter interrupted her screed to ask about specifics of the alleged rape, Sawant could not recall who was at the rave party, when it was, or what happened.
It is no coincidence that she has chosen to do so using the frantic anxieties that are peddled to the middle-class about Bollywood: the debauchery of so-called rave parties; the potential pitfalls of marijuana, which Sawant claims she took under duress, being too naive to know its effects; the insidious dishonesty of the LGBT community, where men supposedly parade as women, which is only made stronger by the repeal of Sec 377; and the pervasive and evil influence of Western culture that is ruining Indian womanhood.
These dog-whistles, along with Sawant's characterisation of herself as an innocent "Hindustani nari" coerced into the big bad world of Bollywood, come together to form a particular narrative – one that casts Sawant as a symbol of traditional Hindustan, and Dutta and #MeToo as a foreign agent of socio-moral decay. It's a jarring role for Sawant, who is known for being frank about her sexuality and her ambitions, who has refused to let her class and outsider status define her – who has, in many respects, developed her own brand of feminism.
It is all the more unfortunate, then, that she has chosen not only to insult the women who've spoken out, but to muddy the waters of the entire movement with her performance of victimhood. As #MeToo has proven, India's women deserve a lot better than the attention-seeking tactics of Rakhi Sawant.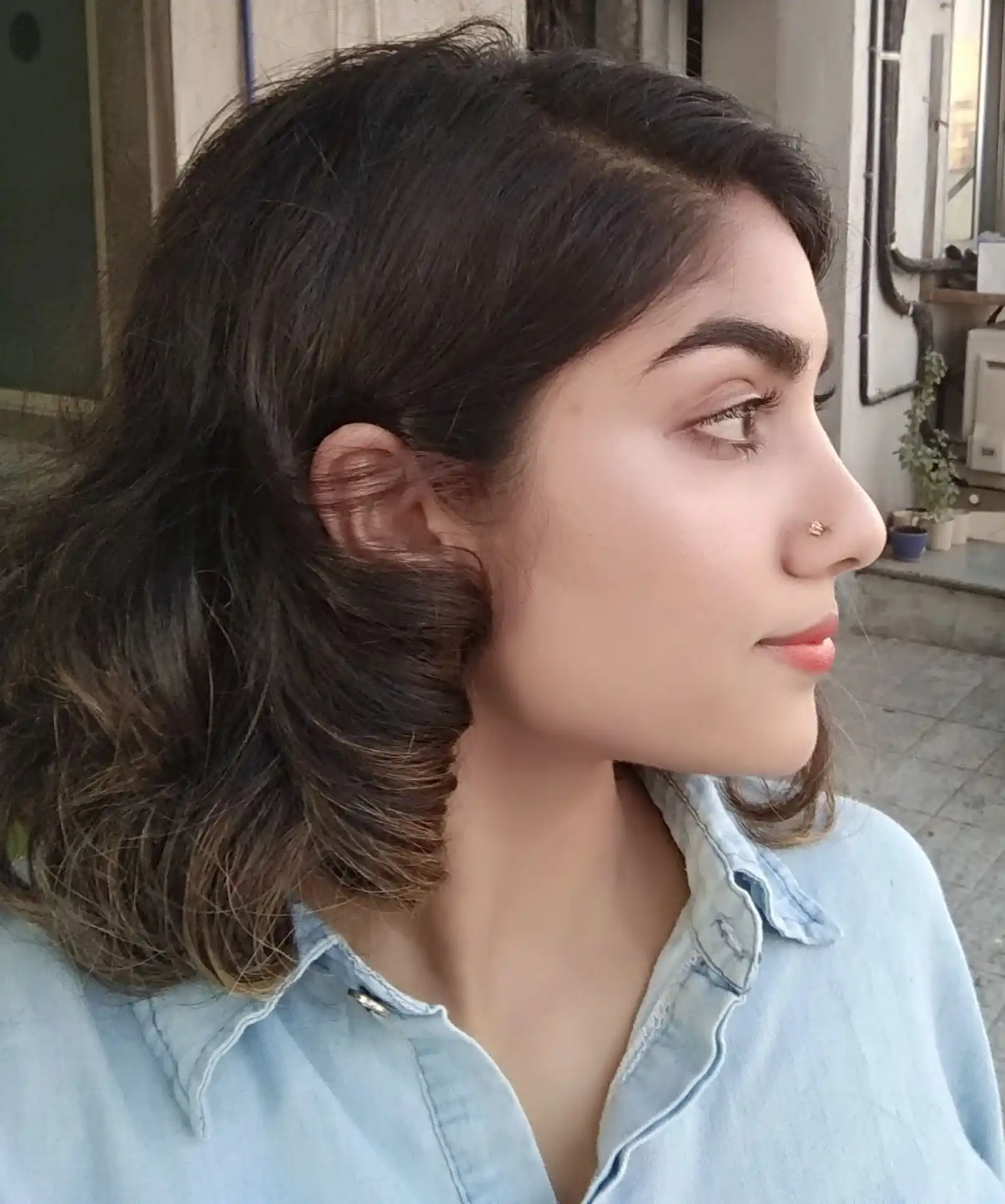 Kahini spends an embarrassing amount of time eating Chinese food and watching Netflix. For proof that she is living her #bestlife, follow her on Instagram @kahinii.