Blaming women for the mistakes men make is a tale as old as time. After Pakistan's dismal performance against India in the World Cup, it wasn't too long before cricket fans figured out where the blame for their lax attitude really lies – with "Indian agent" Sania Mirza.
At first, the India-Pakistan World Cup match seemed destined to be the perfect Father's Day gift. What could be better for desi dads all over the subcontinent than watching a battle to the death between the two sworn rivals? But the excitement soon fizzled out as Team Pakistan crashed and burned in the face after an impeccable performance by our Men in Blue. Of course, the disgraced Pakistani squad was subject to a post-mortem analysis — from their captain Sarfaraz Ahmed's yawn to what the team ate, everything was scrutinised. Especially when a video emerged on social media of them chowing down on burgers at a fast food joint with tennis star Sania Mirza, along with other family members of the team.
Given the Pakistan cricket team's performance on the field, disappointed Pakistanis were outraged to see the cricketers stuffing themselves with junk food on the eve of the big match, so much that one heartbroken fan took in out on Ronald McDonald. But it wasn't too long before they figured out where the blame for this lax attitude really lies. Who else could have been at the centre of his grand conspiracy against the cricket team other than "Indian agent" Sania Mirza? Pakistan's very own Sherlock, Veena Malik took to Twitter to concern-troll Mirza. Not only did she chastise her for allowing the team to eat junk food, but also shamed her for exposing her baby to a hookah bar. "You must know well as you are a mother and an athlete yourself?" Malik said.
By now, Mirza getting flak after an India-Pakistan game is as predictable as the results of the clash. Since her marriage to former captain Shoaib Malik back in 2010, she has been at the receiving end of taunts, swiftly becoming a veteran of the "wives are to be blamed" club. It came as no surprise that Mirza and "her sinister dinner plan" was responsible for Malik's dismal performance in Sunday's game. This is the same treatment that Anushka Sharma received when she was dating Virat Kohli – each time he failed on the field, trolls mercilessly attacked her. When Kohli successfully campaigned for spouses to join players on tour, Indians leapt to accuse Sharma of being the reason why the team's performance — always known for being shaky abroad — had taken a hit.
But with Kohli at the peak of his career, her critics have been silent of late. He has repeatedly credited Sharma with helping to create the grounded, mature persona he's lauded for now, and she's also inspired his newfound vegan diet. Today, Malik also stepped in to defend his wife. He demanded accountability from the media for falsely reporting that the controversial dinner took place the day before the match. He spoke out against the targeting of cricketers' family members, although Mirza herself was more than capable of mounting her own defence. In response to the fast food furore, she succinctly explained that she is "not the Pakistani cricket team's dietician, nor am I their mother, teacher, or principal."
Obviously, her to-do list is a lot longer than just "take care of Shoaib Malik."
But for trolls she is expected to be all of the above. And unlike Sharma, Mirza does not get any respite only because she is an Indian woman married to a Pakistani man. By this point, she's been called a traitor to her country, an anti-national, and far worse. India-Pakistan matches leave her stuck between supporting her country and her husband, with armchair analysts on both sides throwing in their do-paise about her inadequacy at doing both.
Throughout it all, Mirza has never shrunk back from attacking the stereotypes that are aimed at her, determinedly setting an example for girls on both sides of the border. She's a former World No 1 in doubles with six Grand Slams under her belt, who has been vocal about her desire to return to the sport after having a baby. Despite being the most significant woman tennis player in the subcontinent, she's spent much of her illustrious career laughing off jibes over her short skirts. Obviously, her to-do list is a lot longer than just "take care of Shoaib Malik."
So why exactly is she being reduced to a nagging den mother who is tasked with the responsibility of keeping the entire Pakistani cricket team in line? Are all these high-achieving men incompetent, or is this simply how deep the legendary manchild's identity runs — obliterating the personhood of any woman around him? No matter who they are as individuals, women are still seen, above all, in the context of their relationship to men.
Even in 2019, you can win all the Grand Slams you want, write the bestsellers, and top exams. But at the end of the day, the world will still expect your chief job to minister the men around you and take responsibility for their failures — without ever expecting to get any credit for their achievements. Whether it's Sita, Eve, or Hillary Clinton, the consequences of men's transgressions fall squarely on the shoulders of the women who love them.
Clearly, the narrative of an equal partnership between two high-profile superstars is not compelling enough for fans on both sides of the border who prefer to cast Mirza as the homemaker who is constantly telling him what not to do — whether it's match strategy or what to eat for dinner. Behind every unsuccessful man, after all, there's just one person – the woman in his life.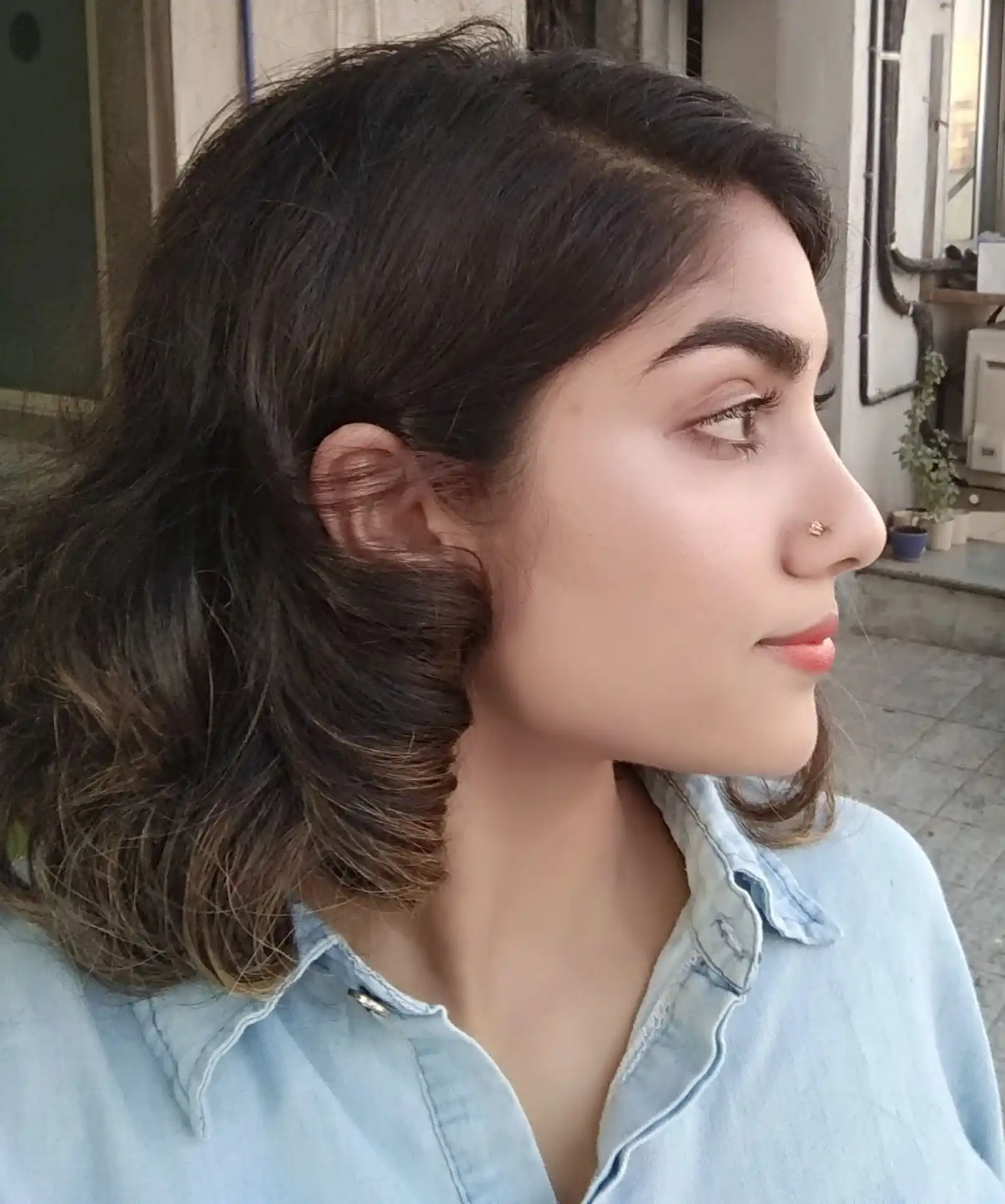 Kahini spends an embarrassing amount of time eating Chinese food and watching Netflix. For proof that she is living her #bestlife, follow her on Instagram @kahinii.