Tanushree Dutta's allegations of sexual harassment are eerily similar to Christine Blasey Ford's, who testified at a US Supreme Court hearing yesterday. Does this mean that India's #MeToo reckoning has begun? Because the movement's progress in the US nearly one year on, is a sign that little has changed.
On October 5, 2017, the New York Times published Jodi Kantor and Megan Twohey's investigation into the sex crimes committed by Harvey Weinstein. Their exposé would precipitate a landslide of allegations against Weinstein, as well as scores of powerful men who were named in the #MeToo wave that followed.
Nearly a year on, Bill Cosby has been the movement's only major success, sentenced to three to ten years in prison for aggravated indecent assault. Other men have lost jobs or faded out of the public eye – even if they have, like Louis CK, since returned as if nothing has happened.
But perhaps these prodigal sons understand the reality of a post-#MeToo world better than the hundreds of women who have finally made their voices heard. In the USA, home of the #MeToo movement, Supreme Court Justice nominee Brett Kavanaugh has been accused by multiple women of sexual harassment. The Republican-controlled Senate has refused to open an investigation, opting instead to have one of the alleged victims, Christine Blasey Ford, testify at an internal hearing. The consequences for Kavanaugh? He may or may not be denied a seat on America's top court.
Closer home, on March 31, 2008, Tanushree Dutta alleged that on the set of Horn Ok Pleassss, she was sexually harassed by her co-actor Nana Patekar. At the time, her story was discredited and ignored. Faced with ridicule, ruin, and violence, Tanushree quit the industry and the country. Meanwhile, any scandal surrounding Patekar dissipated quickly in the face of support from the Bollywood fraternity, when he and the makers of Horn Ok Pleassss insisted to the media that Tanushree was simply "being difficult". He continues to be a beloved thespian.
A decade after the alleged incident, Tanushree has spoken out once more, this time in a post-#MeToo climate. Her story remains unchanged: during the filming of a solo song, Patekar tried to insert himself, grabbing her and attempting inappropriate dance steps, refusing to stop despite her protests. When she retreated to her trailer, thugs arrived and began attacking the vehicle. Afterwards, MNS goons vandalised her car while she and her parents were inside.
What's more, Tanushree's account has now been corroborated by Janice Sequeira, a journalist who was on the set at the time of the alleged incident, and who spoke with her afterwards, as well as a second eyewitness who was an assistant director on the shoot.
With credible evidence on her side, it's taken ten years for a small section of Bollywood to come out in support of Dutta, including Priyanka and Parineeti Chopra, Farhan Akhtar, Sonam Kapoor, Swara Bhaskar, Twinkle Khanna, Anurag Kashyap, and Richa Chadda. Many are referring to her as the harbinger of a long overdue Indian #MeToo movement, a title she has accepted with some cynicism. She says that #MeToo will not happen in Bollywood until she is given justice.
The likelihood of that is – as Dutta herself has acknowledged – pretty slim. Already, detractors are asking why she never came forward before, and the film's director, Rakesh Sarang, has questioned why she did not file a case (she and her family did file an FIR in 2008). And the rhetoric swirling around her motivations is strikingly similar to that which Christine Blasey Ford faced yesterday, while testifying against Brett Kavanaugh's Supreme Court nomination.
As is too often the case for victims of sexual assault, Ford was treated as if she were on trial, rather than the man accused of attempting to rape her, now on the cusp of becoming a Supreme Court Justice. She was grilled about her memories from 30 years ago, while Kavanaugh contradicted himself on the broadest of claims. Even while recounting painful events, she maintained her composure – something that cannot be said about the blustering, red-faced Kavanaugh – and responded with calm, scientific facts on the nature of memory and trauma, bolstered by her doctorate in psychology. She emerged from her battle against the Senate looking singularly credible.
And yet, the truth of the matter is that the Republicans who support Kavanaugh's nomination, in part due to his conservative views on abortion and women's rights, have not been swayed. Despite the blatant misogyny and doublethink required to discount Ford's testimony, they have doubled down. Just like Patekar, even after eyewitnesses have come forward, still refuses to grant Dutta the basic respect of taking her claims seriously. Rakesh Sarang and producer Samee Siddiqui, who was not on set at the time, have defended Patekar, with Sarang saying he was only showing enthusiasm that Dutta misinterpreted.
Despite the blatant misogyny and doublethink required to discount Ford's testimony, they have doubled down. Just like Patekar, even after eyewitnesses have come forward, still refuses to grant Dutta the basic respect of taking her claims seriously.
If #MeToo in India is poised to begin, and we view the movement's progress in the US as a roadmap, then the Kavanaugh hearing is a discouraging sign. Ford's description of a culture where sexual harassment is a man's birthright, often seen as a kind of sport or performance, is harrowingly familiar, both on Bollywood's screens and sets, and in workplaces, homes, and schools around our country. In this culture, Nana Patekar has no obligation to acknowledge any role he might have played in Dutta's allegations, and industry heavyweights like Salman Khan and Beti Bachao ambassador Amitabh Bachchan – neither of whom are free from rumours about misbehaving with actresses – can decline to comment on the issue.
The dam of silent shame holding the stories of women and men whose trauma had gone unspoken for years, whose violators had never suffered even the thought of justice, who feared society's collective leap to victim-blaming, has been in the process of breaking for nearly a year. We can only hope that bold voices like Tanushree Dutta's and Christine Blasey Ford's continue to chip away at a culture that unapologetically places the lofty reputations and prosperity of those accused of abuse over the integrity of the women who dare to speak out against them.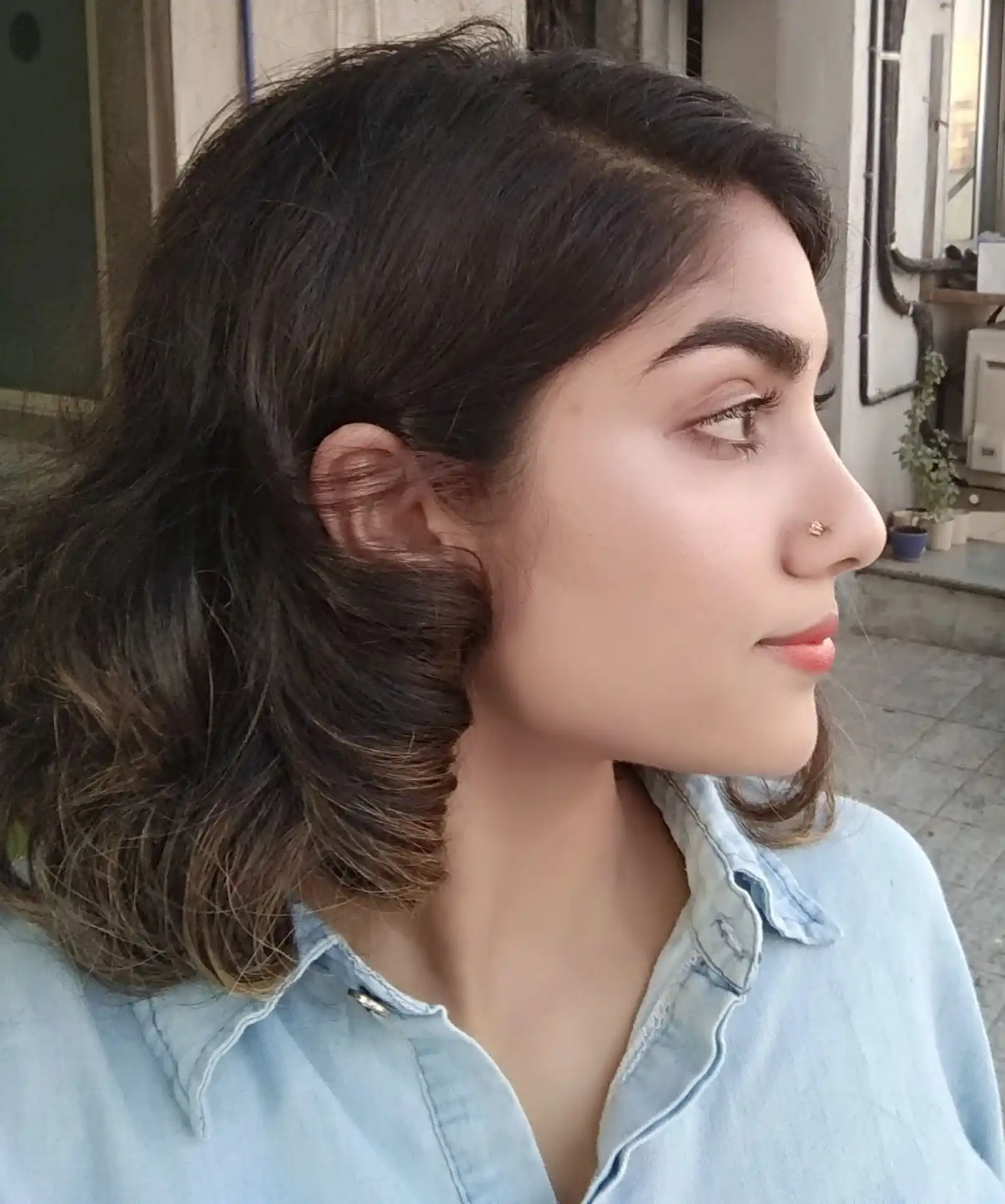 Kahini spends an embarrassing amount of time eating Chinese food and watching Netflix. For proof that she is living her #bestlife, follow her on Instagram @kahinii.