Supreme Court advocate and social justice activist Kiruba Munusamy has alleged that she was fired from work after she took leave because of period pain. "This is why never recruit female juniors," a senior told her.
Menstruation leave recently became the subject of much online debate, accompanied by the mandatory mansplaining the topic was sure to attract, after Zomato announced it would be offering employees paid period leave. Now, a practising Supreme Court advocate and social justice activist has come forth and shared her own experience of discrimination and sexism, which she faced early in her career for taking a leave due to period pains. Kiruba Munusamy, a Dalit lawyer from Tamil Nadu, shared the story of how she was fired for taking leave on Twitter.
"This is why never recruit female juniors," a senior allegedly told her.
Munusamy said that she was asked not to sit in courtrooms as it was "disrespectful to senior male lawyers".
I was fired from a Supreme Court Advocate's Office for taking a day off on the first day of my period.

"This is why never recruit female juniors", he said.

I can't even sit in the courtrooms, as it's disrespectful to 'Senior Male Lawyers'.#DalitWomanMenstrualExperience

— Kiruba Munusamy (@kirubamunusamy) August 13, 2020
"Back then, I used to suffer from really severe migraine and menstrual cramps. One day, I took a leave owing to migraine. The following day, I had menstrual cramps and told my superior that I was unwell. In the evening, he called me and fired me," she told News18.
A Supreme Court advocate had fired @kirubamunusamy for taking a leave on the first day of her periods and told her that "this is why junior female lawyers aren't hired."

Still think #PeriodLeave isn't necessary? @JashodharaMukh2 reports. https://t.co/hNAuNrESoO

— News18.com (@news18dotcom) August 14, 2020
The SC advocate also shared a story about factories in Tamil Nadu illegally giving women pills to ease period pains so that they would not skip work.
The garment industries majorly with women's labour force illegally give pills to keep them working through period pains.

Most of these women are from Dalit/MBC backgrounds and their health is being endangered for profit.#DalitWomanMenstrualExperiencehttps://t.co/Ak2Dj1mcwH

— Kiruba Munusamy (@kirubamunusamy) August 13, 2020
Paid period leave is a longstanding workplace taboo, one which was recently challenged by Zomato's move. However, Munusamy's anecdote highlights how it has been used as a tool of discrimination by employers in the past to deny opportunities to women in the workplace. Women responded to the lawyer's tweet thread with stories of discriminiation that they had heard or experienced.
An intern at my office was bashed by my senior bcoz she left the day early due to the cramps she got during her periods. The senior asked me if I could ever hire someone like her, I looked up into her eyes & said YES, there is nothing wrong with her.

— Ankit Jaglan (@ankitjaglan12) August 13, 2020
Long-held misconceptions, such as ones that trivialise period pains or those that believe menstruation leave makes women less efficient, are major obstacles to gender equality in the professional sphere.
blockquote class="twitter-tweet tw-align-center">
The global food delivery company Zomato, which is based in India, will give female and transgender employees up to 10 days of leave a year for their periods. "There shouldn't be any shame or stigma," the firm's CEO said, adding: "This is part of life." https://t.co/QMXYNRUUT7
— The New York Times (@nytimes) August 11, 2020
Munusamy is no stranger to tackling controversial subjects head on. In her capacity as a Supreme Court lawyer, she often takes up cases pro bono for clients from less privileged sections of society. Her work seeks to ensure social justice for lower castes, minorities, and LGBT individuals. Speaking out against the stigma surrounding menstruation leave is a stand that seems like a natural one for Munusamy to take.
More women are voicing their opinions supporting paid period leave, and some companies like Zomato appear to be listening. It's 2020 and high time we start normalising conversation around menstruation.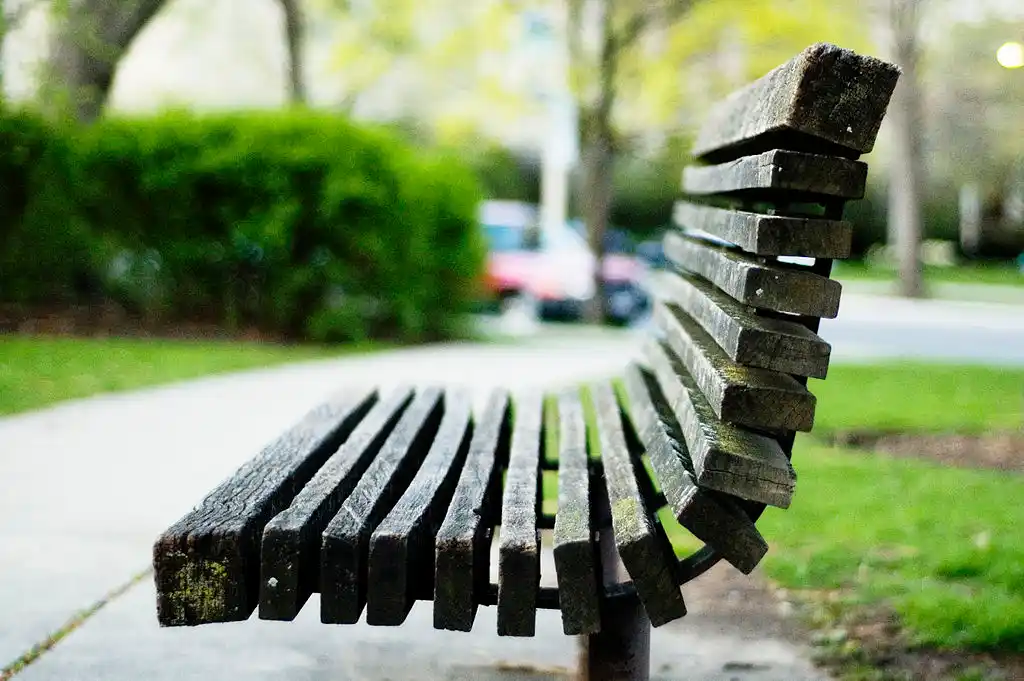 The Arré bench delivers stories that mattress. It hasn't achieved much sofar. But it's getting bedder.