It's not news that this is no country for women and girls, and Bombay High Court's Justice Pushpa Ganediwala who recently gave the two infamous rulings in sexual assault cases serves to remind us exactly how it got that way. Her views on sexual abuse and harassment are bafflingly archaic, allowing her to set damaging precedents for women and children's safety.
What happens when the nosy neighbour who keeps tabs on your curfew and the length of your shorts becomes a judge? Based on her recent headline-making rulings, Justice Pushpa Ganediwala of the Nagpur bench of the Bombay High Court appears to be the answer. Justice Ganediwala was presented an appeal in a sexual assault case, where a 39-year-old-man had been convicted of luring a 12-year-old girl into his house by promising to give her food. Instead, he groped the girl, leading to a sentencing of three years, which is the minimum under the Protection of Children from Sexual Offences Act (POCSO).
Most people would agree that assaulting minors is an unacceptable offence deserving of a serious punishment. Justice Ganediwala, however, has other ideas. Hearing the appeal, she reduced the convicted man's sentence to one year, on the grounds that he had only touched the girl through her clothing. For some reason, without skin-to-skin contact, the judge believes that sexual assault with intent did not occur — or to put it in terms a 12-year-old might understand, bad touch cancel. Ganediwala did concede that the man had "outraged the modesty of a woman" under Sec 354, and should therefore spend a year in jail.
Of course this is India, where very conveniently pre-teen girls are considered women by our courts, while grown women are told whom they can marry, when they are allowed to go out, where they should conduct their professional lives, and how they ought to dress. So Justice Ganediwala is not an exception. Last year, although it may as well have been in 1950, the Madhya Pradesh High Court ruled that a plaintiff should tie a rakhi to her alleged sexual harasser, who was being let out on bail. Abusers of women and children sit comfortably in positions of power and well-funded churches and ashrams; and even as I write this, the Delhi High Court has granted bail to a man accused of raping a two-and-a-half-year-old toddler because the FIR against him was filed eight hours late.
While the Supreme Court has taken suo moto cognisance of Ganediwala's ruling following widespread outrage and stayed her hand, the judge's work is not yet finished. In a single-bench hearing against a 50-year-old man accused of molesting a five-year-old, Ganediwala again ruled that the case did not come under a POCSO violation. The man had been found by the girl's mother holding her hand with the zipper of his pants open, and the girl claimed that he had removed his penis and asked her to come to bed. Despite the fact that a Sessions court had seen fit to sentence the man to five years for aggravated sexual assault under POCSO, Ganediwala considered that the mere five months already served was sufficient punishment.
It's not news that too often, this is no country for women and girls, and Justice Ganediwala serves to remind us exactly how it got that way. Her views on sexual assault and harassment are bafflingly archaic and arbitrary, allowing her to set damaging precedents for women and children's safety in her capacity as a High Court judge. And yet, even some who were justifiably upset to hear the news of her regressive rulings did not immediately realise that the judge who had taken such egregious decisions is a woman.
On one hand, it's shocking that Ganediwala would hold and act on views that actively imperil the safety of her fellow women. Still, we all know women like the Nagpur judge – the ones who uphold patriarchy by policing other women, while giving men a free pass to do whatever they like. How else can one interpret Ganediwala's insistence that five months in jail is sufficient to deter a middle-aged man who has tried to molest a kindergartener? Or that a predator who can manipulate a hungry 12-year-old in order to assault her deserves a lesser sentence?
Justice Pushpa Ganediwala is what you get when your busybody society aunty  — the one who, when a creepy uncle stares, blames you for wearing red lipstick — happens to also study law. For women like her, other women and girls are always at fault for whatever happens to them at the hands of men, even as we bear the consequences. It's easy to fixate on women's behaviour, to point to their "loose" morals and "bad" habits — but Pushpa Aunty's rulings also show that no matter how young or blameless a girl is, her very existence is provocation enough to expect to be a target for criminals.
Twice in rapid succession, Justice Ganediwala has relied on the most frivolous and far-reaching technicalities to favour the convicted men, never mind what will happen not only to the girls in question, but all the other children whom her poor judgments leave vulnerable to victimisation. Clearly, the impact on them comes second to the freedom of the men involved to carry on their offences, this time with a tacit nod coming from a woman on a High Court bench.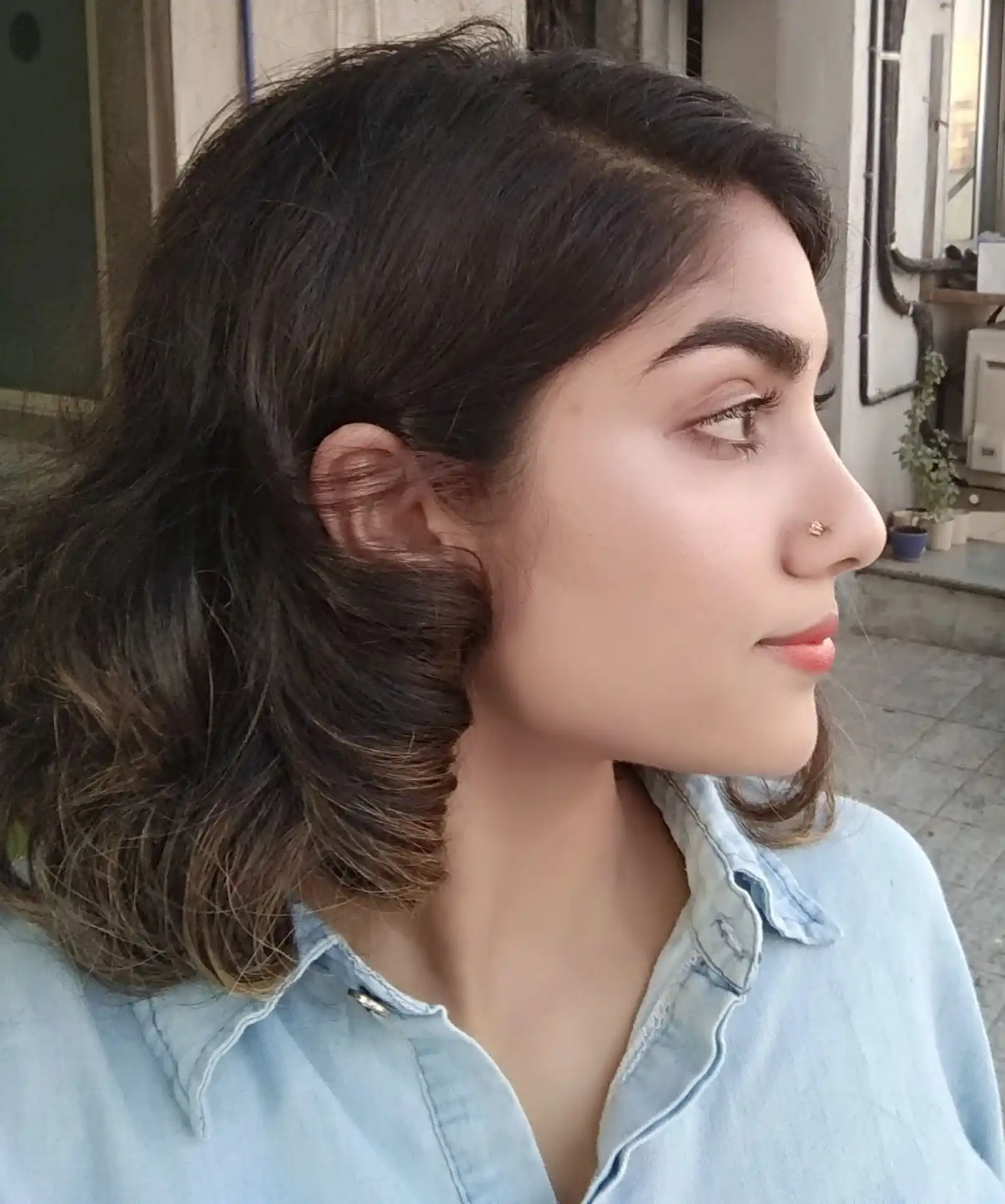 Kahini spends an embarrassing amount of time eating Chinese food and watching Netflix. For proof that she is living her #bestlife, follow her on Instagram @kahinii.