India has a poor record when it comes to protecting the girl child. In yet another disturbing incident, an infant was stuffed inside three gunny bags and left to die in Uttar Pradesh's Meerut.
For India's daughters, the horrors begin right at birth. In yet another shocking incident reported from Uttar Pradesh, a baby girl was found stuffed inside three gunny bags on a roadside in Partapur, Shatabdi Nagar, Meerut.
The newborn was reportedly first noticed when passersby heard loud, pitiful wails. To their horror, bundled in layers of sacks was an infant allegedly abandoned by her parents to die out in the cold on the street. With the police's intervention, the baby was immediately given medical care and rushed to the district's women's hospital.
UP Horror: Infant Girl Found Stuffed Inside 3 Gunny Bags On The Road, Admitted To Hospital https://t.co/2wfUIfQZkF

— ABP News (@ABPNews) November 24, 2020
A gut-wrenching video shows locals take out the gunny sacks one by one to reveal the tearful baby. A woman can be heard saying, "What kind of parents can do such a thing."
Stuffed In 3 Gunny Bags, Left To Die, UP Baby Girl Survives

NDTV's Alok Pandey reports. Read: https://t.co/nqGZ6u57DV pic.twitter.com/5CXCwEV6FF

— NDTV (@ndtv) November 24, 2020
Speaking about the baby's health, who is currently being treated in Pyarelal Hospital, police officer Akhilesh Narayan, SP City told NDTV that she was fine and being monitored. "Doctors say she is a premature baby but healthy. All SOPs are being followed," he stated.
At present, the investigation is underway as the officials are now on the outlook for the parents.
"When they brought the baby, she was in very bad shape, her placenta was attached to her body and there was a rotting smell. We sent her to the newborn care unit. She is in a much better condition," informed Manisha Agarwal, the doctor in charge at the hospital.
Ranked the worst for women's safety by the National Crime Records Bureau, Uttar Pradesh is every woman and girl child's nightmare. While the cause for the abandonment remains unknown, one can deduce that perhaps if this was a male child the outcome would've been far different.
This has to be U.P.

Stuffed In 3 Gunny Bags, Left To Die, UP Infant Girl Surviveshttps://t.co/sHaFzfvL87

— IamSingh (@AJSB05) November 23, 2020
This is so 💔😥 Stuffed in 3 gunny bags & thrown on d road side, an infant baby girl was discovered by passers by in Meerut & is now recuperating in a hosp. This Cntry is just no place for girls….😔#JusticeForIndiasDaughters https://t.co/UIrpzJb8E9

— Shree Speaks (@StayingReal0511) November 23, 2020
However, is any state really safe for the women in India?
A priest walking over rows of women in the hope to conceive.

A six year old killed and her innards pulled out of the body leaving her carcass empty.

A newborn stuffed in 3 gunny bags left to die.

Plight of Indian women. https://t.co/Xtsl2yakVS

— Urban Shrink (@UrbanShrink) November 24, 2020
India has a poor record when it comes to protecting the girl child. The UN State of World Population report for 2020 shows that India accounts for 45.8 million of the world's 142.6 million "missing females" — girls who went missing at birth — over the past 50 years.
To make India safe for its women, we need a lot more than a "selfie with daughter" initiative.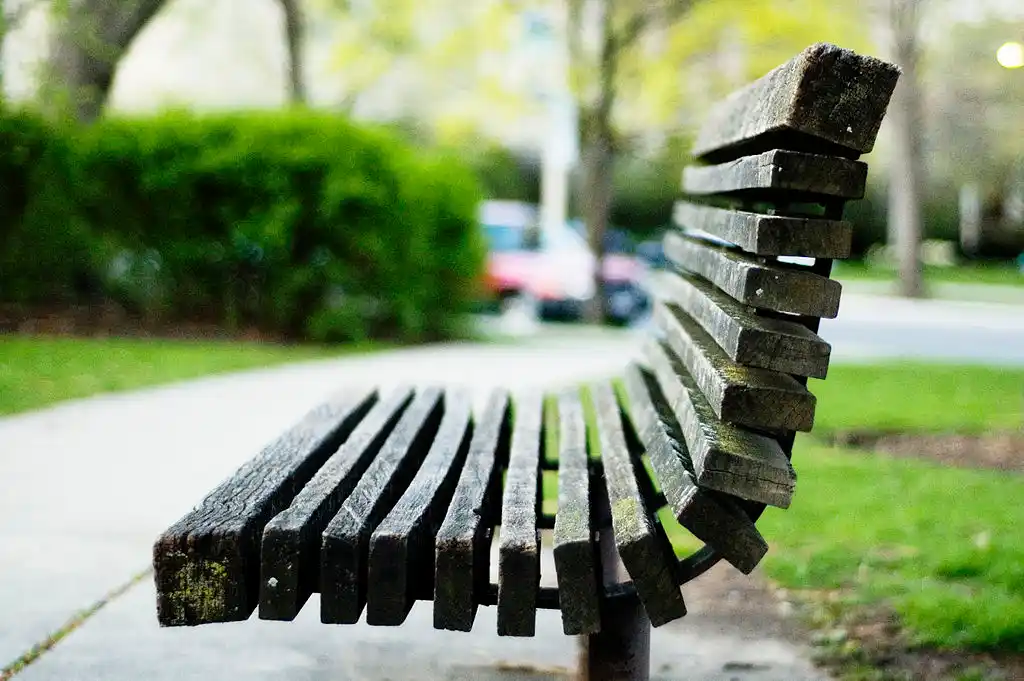 The Arré bench delivers stories that mattress. It hasn't achieved much sofar. But it's getting bedder.