My daily tally of apologies is likely greater than the number of shimmies in a Katrina Kaif item number. Most of the women I know also dwell in this state of constant apology. Why is "sorry" such an embedded part of women's vocabulary?
"Hurry up! Why do you always take so long?" my friend grumbled while rolling her eyes at me. I have a degree in painting, which I was using at the time to artfully apply concealer to a zit on my face, but I interrupted my masterpiece to turn around and mumble, "I'm sorry." As I scurried to gather my things and head out, I accidentally stepped on a mat, and promptly muttered another "sorry" under my breath. Yes, I even seek forgiveness from literal doormats.
Tinges of contrition crop up in my speech in varying degrees, and my pangs of conscience are more frequent – and, perhaps, more soul-gnawing – than my menstrual cramps. Growing up as a girl in an acutely conservative middle-class family in a small town, I was always taught to dot the i's and cross the t's when it came to minding my p's and q's; the perfect ingredients for a cocktail known as social anxiety. And having struggled with this social anxiety for as long as I can conceivably recall, it wouldn't surprise me if I were to discover that "sorry" is the most-recurring word in my vocabulary. My daily tally of apologies is likely greater than the number of boundaries in a Virat Kohli innings or shimmies in a Katrina Kaif item number.
But I'm not alone; most of the women I know, or interact with also dwell in this state of constant apology. Beginning our sentences with "Sorry, but…," or "I may be wrong, but…," more often than we would like to admit, we let our words balk and cower, rather than assert. That's because across barriers of caste, class, and even geography, women are, more often than not, cut from this same fibre of self-reproach, developing an institutionalised instinct to be seen and not heard, where drawing attention to yourself is a source of shame.
And men? I think men will be able to give birth before they learn to craft a decent apology. As the #MeToo climate has so visibly demonstrated, even if men somehow – by an unfathomable and compelling force of nature (or mounting accusations) – manage to vanquish their innate pig-headedness and bring themselves to apologise, it's mostly a non-sequitur rambling laced with oodles of entitlement.
Beginning our sentences with "Sorry, but…," or "I may be wrong, but…," more often than we would like to admit, we let our words balk and cower.
The spectrum of male defences to being accused of sexual harassment spans classics like "I was molested as a child too", "I have female friends, who have been sexually abused", "I am a member of the LGBTQ+ community, FYI", "I am in a committed relationship", "I belong to a caste/class-based minority", and the like. Forgive me, but my brain is having a rather tough time deciding whether to be astounded by their sheer, staggering audacity, or be distressed by their abject (and, perhaps, wilful) lack of self-awareness.
Brooklyn-based writer and counsellor Rae Jacobson says, "If a boy wins a race, he's less likely to consider how his victory affected his competitors, whereas a girl might win and be happy for it, but downplay her success out of concern for the loser's feelings."
As women, most of us aren't strangers to the crippling sense of self-doubt that was termed as "impostor syndrome" sometime in the '70s. I don't think I deserve my job. I think I just got lucky with it. I feel like a fraud, a phoney. But, you know who else feels this way about their success? Meryl Streep, Maya Angelou, Tina Fey, Michelle Obama! I could go on. This is precisely why women hesitate before asking for raises and suck at negotiating salaries – because we are not convinced we deserve it.
So, how does "sorry" become so deeply embedded into the human DNA the moment two X-chromosomes come together?
In his book, The Triple Bind, clinical psychologist Dr Stephen Hinshaw terms the rather caustic codes of conduct imposed by society upon women as an "impossible set of standards". He believes that the utterly baffling instruction manuals dumped on young, impressionable women containing dictums like "be confident, but not conceited", "be smart, but not a know-it-all", and "assert, but you must never upset" makes them hyper-aware of how their actions affect the people around them.
A study conducted by doctoral students in Canada found that it's not that men are reluctant to admit wrongdoing; it's just that they have a higher threshold for what they think warrants reparation. The researchers speculate that "women might have a lower threshold for what requires an apology because they are more concerned with the emotional experiences of others and in promoting harmony in their relationships." Huh. It's not at all surprising that the onus to maintain and sustain relationships is on women, obviously.
So, a gazillion pink shots down, when I'm just about beginning to sway to the music being blared by some conceited DJ at the club, I can't relate to Justin Bieber crooning, "Is it too late now to say sorry?" Sorry, dude, my jam has to be some soul-scarring song that apologises for apologising too much.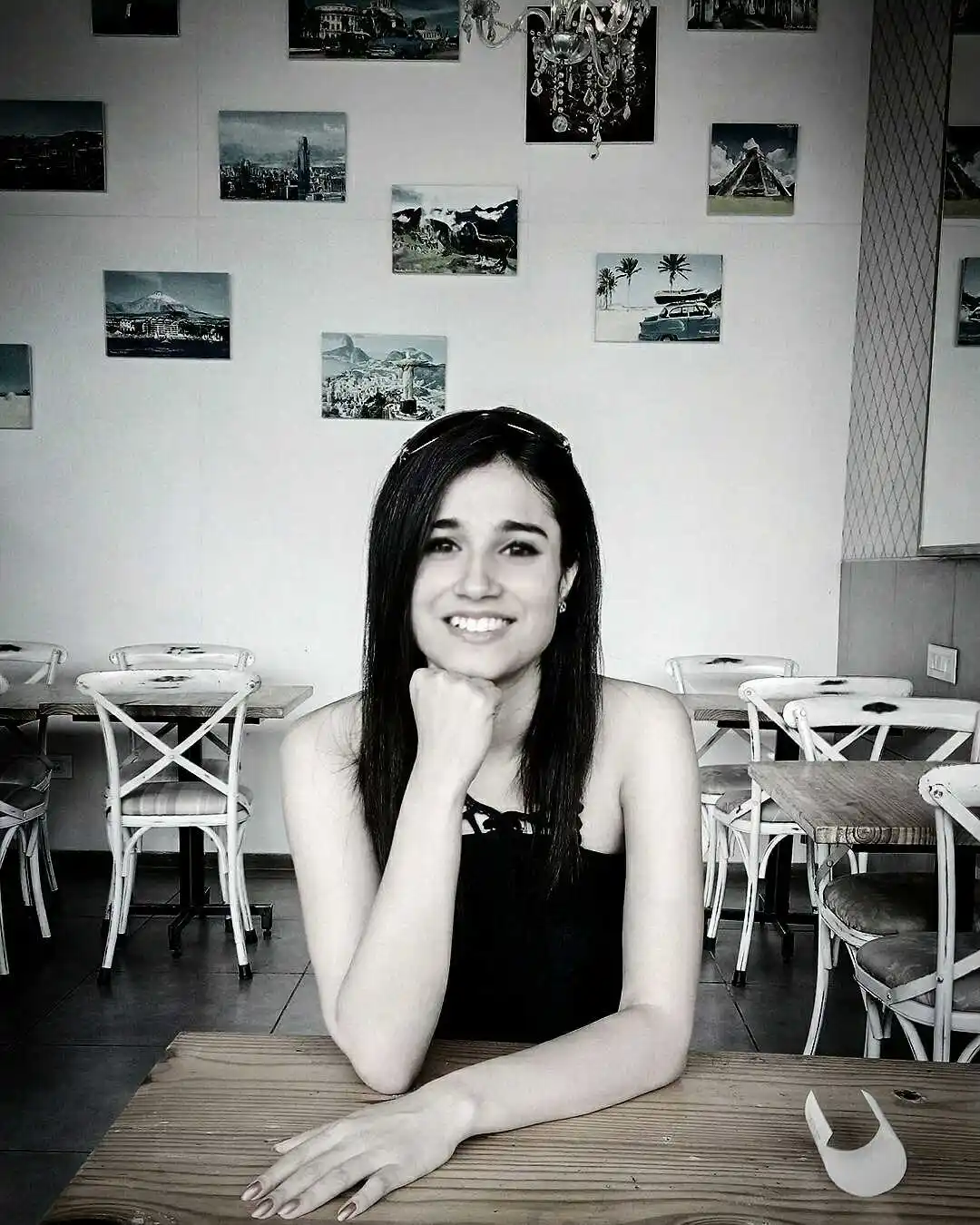 Devrupa is a corporate lawyer in her 20s busy being blinded by Bombay's city lights. An undercover Jedi Padawan, she is enthusiastic about all things fish and fishy, and is often found millennial-ing on Instagram @devruparakshit