Sunil Gavaskar's "Inhone lockdown me toh bas Anushka ki bowling ki practice ki hai" jibe at Virat Kohli reeks of sexism. Why is it that the actress is dragged into a cricketing conversation only when her husband underperforms?
If passing sexist and misogynist comments were a sport, Indian trolls would have been Olympians. They have been consistently vile. From 2014, since the time Indian skipper Virat Kohli started dating Anushka Sharma, she has been subjected to online hate each time he underperforms. It's 2020 and Sharma has gone from girlfriend to wife but nothing's changed.
The actress was trolled once again after Kohli dropped two catches of KL Rahul in Thursday's IPL match. Rahul went on to score a century and his team Kings XI Punjab defeated Royal Challengers. But what has become a bigger talking point is the comment made by Indian cricket legend Sunil Gavaskar. Seated in the commentary box during the game, he said, "Inhone lockdown me toh bas Anushka ki bowling ki practice ki hai," he said.
Gavaskar said nothing wrong here.

Who's the person who twisted his words and tweeted first? pic.twitter.com/GUwKESCGeX

— Abhijeet Dipke (@abhijeet_dipke) September 25, 2020
Gavaskar was referring to a viral video of the couple which surfaced during the lockdown but the jibe was uncalled for and created a furore on social media.
Heard this live and the guy laughed. He has always been in the news for making some really unacceptable remarks "jokingly" while in the commentary box but this isn't okay. Who gave him the right to drag somebody's family into it irrespective of the context he meant it in? https://t.co/4MeFZNOdx4

— m (@Manasa2922x) September 24, 2020
Sharma, of course, is the one to speak her mind. She was quick to call out Gavaskar. In a story posted on Instagram she wrote, "Mr. Gavaskar your message is distasteful is a fact but I would love for you to explain why you thought of making such a sweeping statement on a wife accusing her for her husband's game? I am sure over the years you have respected the private lives of every cricketer while commentating on the game. "
"I'm sure you can have many other words and sentences to comment on my husband's performance from last night or are your words only relevant if you use my name in the process?" the actress slammed back.
Well said @AnushkaSharma 👏🏼👏🏼 Comments like what #SunilGavaskar said really need to stop, it's really backwards and very, very unnecessary. pic.twitter.com/s0dO45ahGo

— Anushka Arora (@Anushka_Arora) September 25, 2020
The would-be mom is being cheered by women across India for taking a stand. Such casual sexism has no place in 2020.
Well done @AnushkaSharma for standing up to this. Very very disappointing statement by Sunil Gavaskar https://t.co/1Q66Be1935

— Nidhi Razdan (@Nidhi) September 25, 2020
The controversy has now left people divided. Many said that Gavaskar's comments were misinterpreted but then again was it really necessary to mention Anushka Sharma while her husband was struggling on the field?
What Sunil Gavaskar said: "Inhone lockdown mein to bas Anushka ki bowling ki practice ki hai"

What Twitter user tweeted: "Inhone lockdown mein to bas Anushka ki gendon ki practice ki hai"

Whole Indian Media called out Sunil Gavaskar misogynist without any fact check.

— Nirmala Tai (@CrypticMiind) September 25, 2020
It is clear what Mr. #SunilGavaskar said. The point is that he shouldn't have dragged #AnushkaSharma in the commentary. That was distasteful. Blaming the wife for husband's one bad performance shows the mindset of speaker. Its shameful & shallow. I resent that.

— Jmads (@Jmads6) September 25, 2020
This is so disgusting. The way they don't forget to bring Anushka whenever he doesn't perform is so filthy. In whatever context he said, this statement cannot be justified. It isn't funny at all. https://t.co/0uJXjaSijl

— Anisha (@anishaj16) September 24, 2020
The question of the hour is: Why is Anushka Sharma dragged into conversations when Kohli performs poorly, but not praised with the same fervour every time the team rises victorious?
Seeing Anushka trending, first I thought, NCB summons her too.
Then understood, in the world's "most uncivilized" country, a wife is trolled if her husband underperforms at work but never ever gets any credit if the hubby darling performs and Delivers.🤷🏿‍♂️pic.twitter.com/oGYWzvC1VE

— Arpit Maheshwari (@NuwalArpit) September 24, 2020
RCB wins: *not a single person in Anushka's mentions*

RCB loses: Let me make Anushka memes or crack jokes on her since it will make me look cool

— S | fan account (@brandonfIynn) September 24, 2020
The truth is that it doesn't take much to blame a woman for her man's follies – be it Virat Kohli dropping catches or Sushant Singh smoking weed.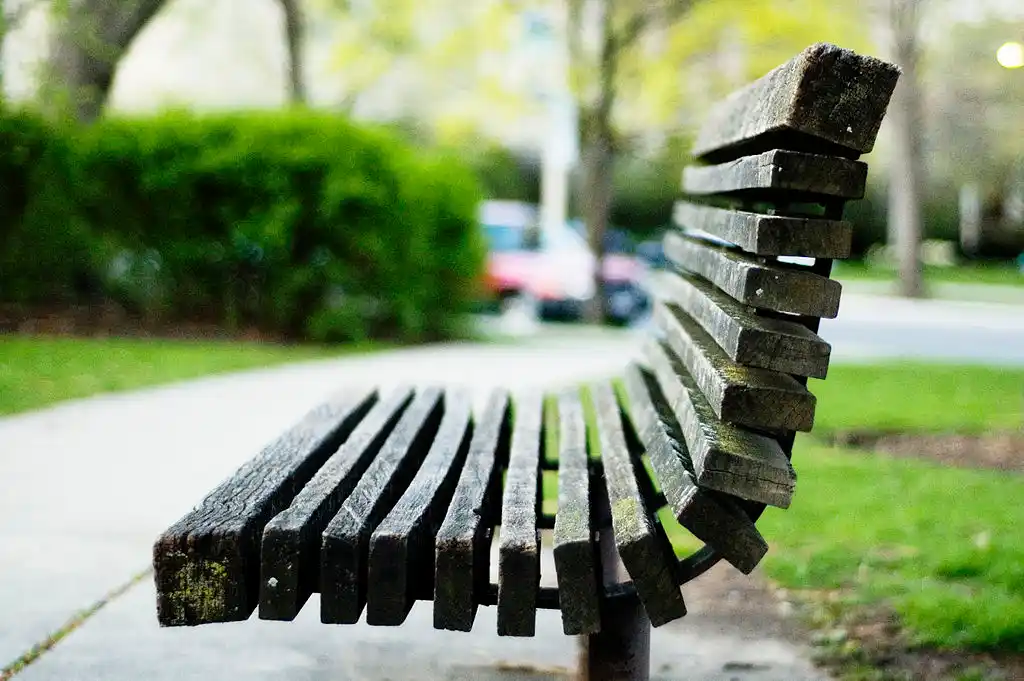 The Arré bench delivers stories that mattress. It hasn't achieved much sofar. But it's getting bedder.