I suppose nothing quite tells you that age is not just a number like hitting 50 does. And we now celebrate it with a big, extravagant bash. Does anyone really care about us turning 50? Then again, does that argument hold in an age where beauty standards for even ageing women are relentless?
The minute I turn 50, I suddenly find a deluge of party invites from everyone who is also turning 50, waiting at my door. Being only a social recluse, and not antisocial, I muster up the courage to attend yet another one – the third this month.
You don't have to attend more than one of these parties to realise that the idea of intimate celebrations has been long turned on its head. Life milestones that once happened to us quietly are now being performed for unabashed public validation. As with every trend, much of this grandiose celebratory spirit can be traced back to  the mecca of all bizarre phenomena – America.
Throwing a birthday party for a pet, gender-reveal parties by soon-to-be-parents, divorce showers, even creating Instagram accounts for newborn babies are in fact, proud American legacies. By the way, did you know that baby showers are now passé? The postpartum party is the latest fad. I don't blame you for being unaware: Indians are yet to catch up with postpartum exuberance, but we are making it up by leaving no stone unturned in curating loud public bashes for turning 50.
In the past month, I've noticed that all the invites I get are from my girlfriends. Do women pander to the call of the fifty more than men do? Even American feminist and author, Gloria Steineim, a big disbeliever of birthdays, threw herself a "turning 50" birthday party that was reportedly attended by over 750 people. When asked about changing her mind, Steinem noted that "aging is still harder on women than men". It's why she claimed she went public with her 50th – "to make a dent on the age barrier".
I suppose nothing quite tells you that age is not just a number like hitting 50 does.
I suppose nothing quite tells you that age is not just a number like hitting 50 does. Suddenly, punctuating mundane conversations with "What's age got to do with it?" doesn't seem so casual anymore. And so, a couple of months before the age brush can stroke us with 50 shades, we draw up plans for the big jamboree.
My grouse with these parties is not that they exist, but that some of us are desperate to show the world that this is what 50 can still look like. So the invites to these bashes are ultra colourful, like a stranger who is too eager to please. Sticking to script, "Sexy @ 50!" announces one. "Feisty @ 50" claims another. "Only 50!" promises another. If nothing, it's telling of the insecurities that keep us up at night.
"I am 50 going on to 20," was the overarching sentiment for one Bollywood retro-themed bash I attended recently. It was clear that the theme was an ostentatious wink at the effort to resuscitate the birthday lady's sagging youth. The lady in question, wore an "in-your-face fifties" gleam in her eyes and a stiff neck – a result of an intricate Mumtaz hair-do. Her resemblance to the sizzling celluloid queen started and ended with that towering bouffant.
My takeaway from that party was that no one really cares about us turning 50 except us. But does that pass muster, when we live in an age where beauty standards for even ageing women are relentless? In an essay in The Telegraph, writer Marina Benjamin, calls it the "middle-pause" that prods ageing women to be all the more alert to hitting the big five O. "For men, the midlife crisis, if it comes, is less about biology than society. If you manage your life well you can avoid it. In my conversations with women, it is the decisiveness and insistence of biology that is the trouble. We had assumed that ageing would move over us like a desert wind over dunes, bringing about a gentle shift in shape that would leave our essence intact. But for many women it hasn't worked that way. Ageing has punched us in the face like a thug and it has been transfiguring," she writes.
It reminded me of the time a couple of decades ago when Amma turned 50 (it's cathartic to remember that the generation before ours also aged). The celebrations were the same as every year – all of us wished her and handed over a handwritten note expressing our love and acknowledgment for all that she has done for us. Although the words fell indecorously short of conveying the intensity of our feelings, she wasn't one to make a big deal, charting the "achievement" of turning 50 as a way of life: She continued to be the best mother to her three offspring, a loving wife to Appa, a self-made woman who taught herself to read, write and speak English, and a prolific Tamil writer. When the first few strands of grey stared back at her in the mirror as she ran a comb through her hair, she wore them with pride. A Mumtaz hair-do wouldn't have crossed her mind.
Like Amma, there are countless women who live down their 50th in the same way, who didn't let public validation dictate their personal turning points. Sloganeering amounted to nothing to them and "going grey" wasn't just a statement. They embraced their age, and not just the number. Maybe it's time we do too.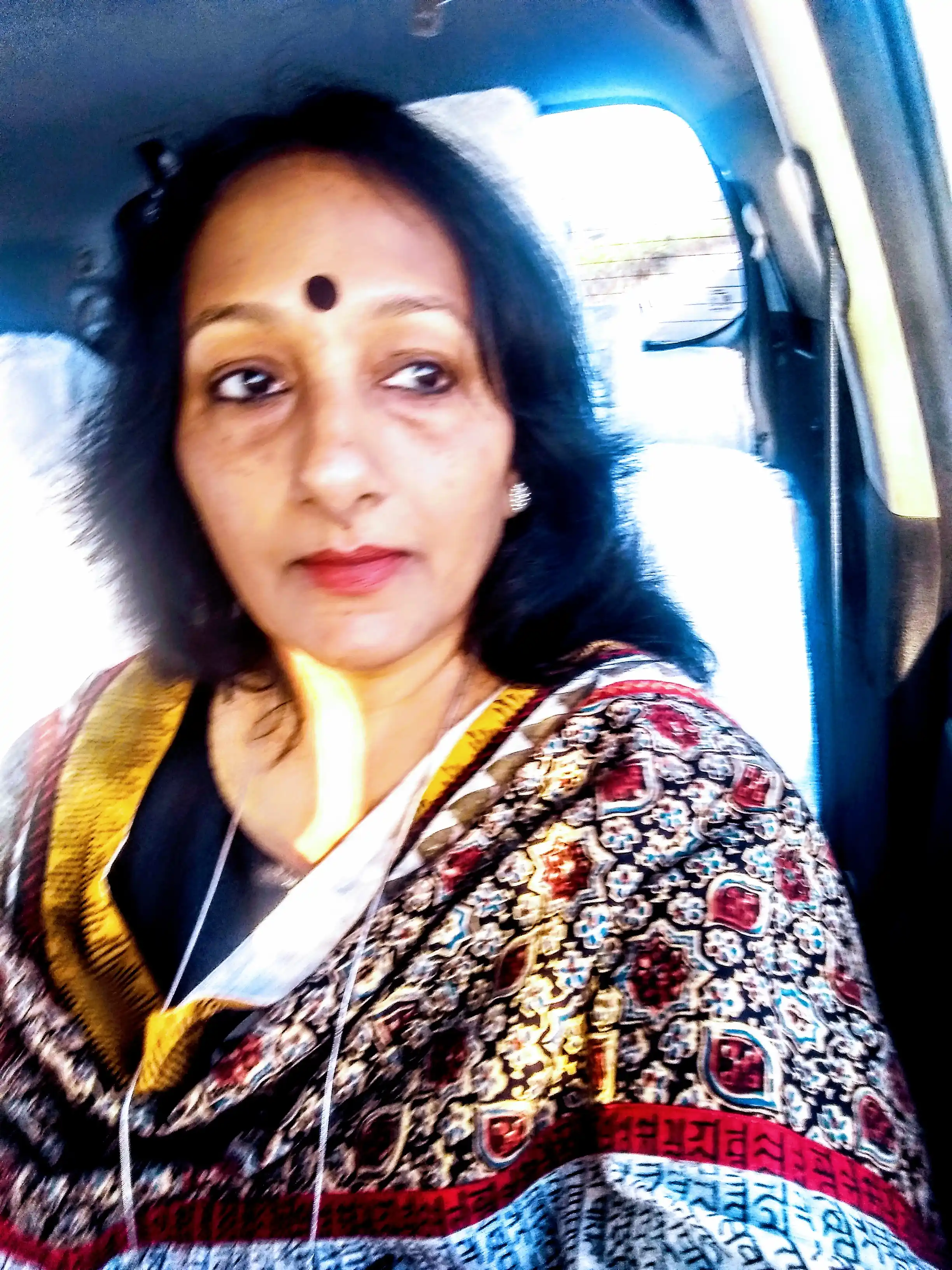 Lata Gwalani speaks, writes, reads, and not necessarily in that order, and gets paid for doing so. She has X-ray vision into human psyche, and deduces more than what meets the eye, and is usually wrong. She is wary of people and is highly impressed with Noah for allowing only animals on his ark.