Anyone who has lived in Delhi of the 1980s and '90s, will remember the legendary load-shedding power cut that used to be a way of life – and how it characterised our adolescent days. Power cuts were to Delhi what traffic was to Mumbai.
When I first came to Mumbai two decades ago, there were three things all Mumbaikars, across regions, religions, and income strata, took great pride in.
1.   Their local trains (except for the Virar Fast. I was warned about getting on one on my first day in the city, and I haven't set foot on one in 20 years now.)
2.   Their autorickshaws ("They never refuse a fare and ply by meter, you know, unlike your Delhi".)
3.   Uninterrupted power supply (Bambai mein kabhi bijli nahin jaati!)
Now, any right-thinking individual – and I consider myself as right-thinking as the next MNS supporter – would admit that you can't argue with the first and second point being major competitive advantages, so I will not even try to defend those. But I have always taken strong exception to point number three: uninterrupted power supply.
My argument is not with the factual accuracy of the statement, of course; I'm not THAT crazy. But I have an issue with this somehow becoming a bragging right, like the esteemed "Spirit of Mumbai", as if this is a major benefit and has a significant impact on people's lives. Ha!
Anyone who has lived in Delhi, or anywhere in the North for that matter, in the 1980s and '90s would remember the legendary power cuts or load-shedding that used to be a way of life, especially in the summers. Power cuts were to Delhi what traffic was to Mumbai. These ranged from a couple of hours a day – if you were really lucky and lived inside an MP's bungalow in Lutyens' Delhi – to 4-6 hours in the rest of Delhi, and days on end in UP.
Now imagine this.
You are a kid in a middle-class residential society in Delhi. You've just returned reluctantly at 7.30 in the evening after your mother has been screaming at you to come and do your homework since the last half an hour. You climb the three floors to your flat, enter the home, and like a cart-horse who has been flogged the entire day, you sit on your desk. With heaviness in your heart, take out your books to start studying, when BAM!
So in an "ehsaan jataane waali" tone, she allows you to go. "Magar light aate hi waapas aa jaaiyo," she still manages to impart a dire warning.
"Mummy light chali gayi!" you shout out the obvious, like you've just had an entire bottle of Hamdard ka tonic Cinkara. No one can force you to do your homework now. It's like the Government has thrown in a Brahmastra for you. "Mummy, main neeche doston ke saath thoda ghoom aaoon? Light toh aa nahin rahi, homework kaise hoga?" you use your trump card.
Mummy doesn't want you to go back and while away your time, but in the dark, and the heat, she would much prefer that you don't keep getting in her way. The only thing better than two problems is one problem. So in an "ehsaan jataane waali" tone, she allows you to go. "Magar light aate hi waapas aa jaaiyo," she still manages to impart a dire warning.
And then, you're off. The Happy Hours are on.
You start collecting your friends by calling them out in loud voices one by one, the old school way before WhatsApp groups. The same scene that you just saw has been playing out in their homes too. You collect, you chat, you go to the next colony on a long walk, because standing still leads to two complications: You sweat a lot and the swarm of mosquitoes hovering over your head makes you a stationary target.
So you go for long walks per force, which, as these modern fitness experts tell us, is so good for health. Also, you go with friends, which, as these modern wellness experts tell us, is so good for our mental and emotional health.
Suddenly, the lights come back on, and you heave a sigh… of disappointment. Your ad-hoc gallivanting session has now come to an abrupt end. You trudge back to your colony, and climb three floors up, back to your main gate, and as you reach it and ring the bell, the colony goes dark again. Your face lights up, and you shout, "Mummy main waapas neeche jaa raha hoon, yeh light toh phir chali gayi."
Now imagine how many calories the combination of the heat and this forced climbing and walking must be burning. No wonder all the top model-types in Oshiwara and Lokhandwala are filled with those strapping, well-built models from Delhi.
It's late at night now. You cannot keep on walking indefinitely on the dark roads, so at 11 or so, you come back (which includes climbing three flights of stairs, remember? This is what we call flipping the calorimeter). It's hot and muggy inside the rooms, so your face lights up again, as you ask, "Aaj chhat pe so jaayein kya?"
And you pick up the folding cots from the store, and carry them excitedly to the roof. This happens in multiple rounds, because cots are followed by the "bistra", a collective term for mattress + bedsheets + pillows. And now, you are lying down on what Gulzar Saab referred to as "thandi safed chaadarein" in the song "Dil dhoondhta hai," and looking at the stars, identifying constellations, and sometimes, just sometimes, mistaking airplanes for UFOs.
And then, your grandparents join you, and tell you stories. Ramayana, Mahabharata, Jack and the Beanstalk, Sheikhchilli, Mulla Nasruddin… they all become your friends for life, for they were with you on those dark, star-lit nights, pulling you into their lives irrevocably.
You sleep sounder than you ever could in a five-star hotel room with AC on at full blast. But no, it's fine, Mumbaikars are better off I guess, for "yahaan pe bijli kabhi nahin jaati."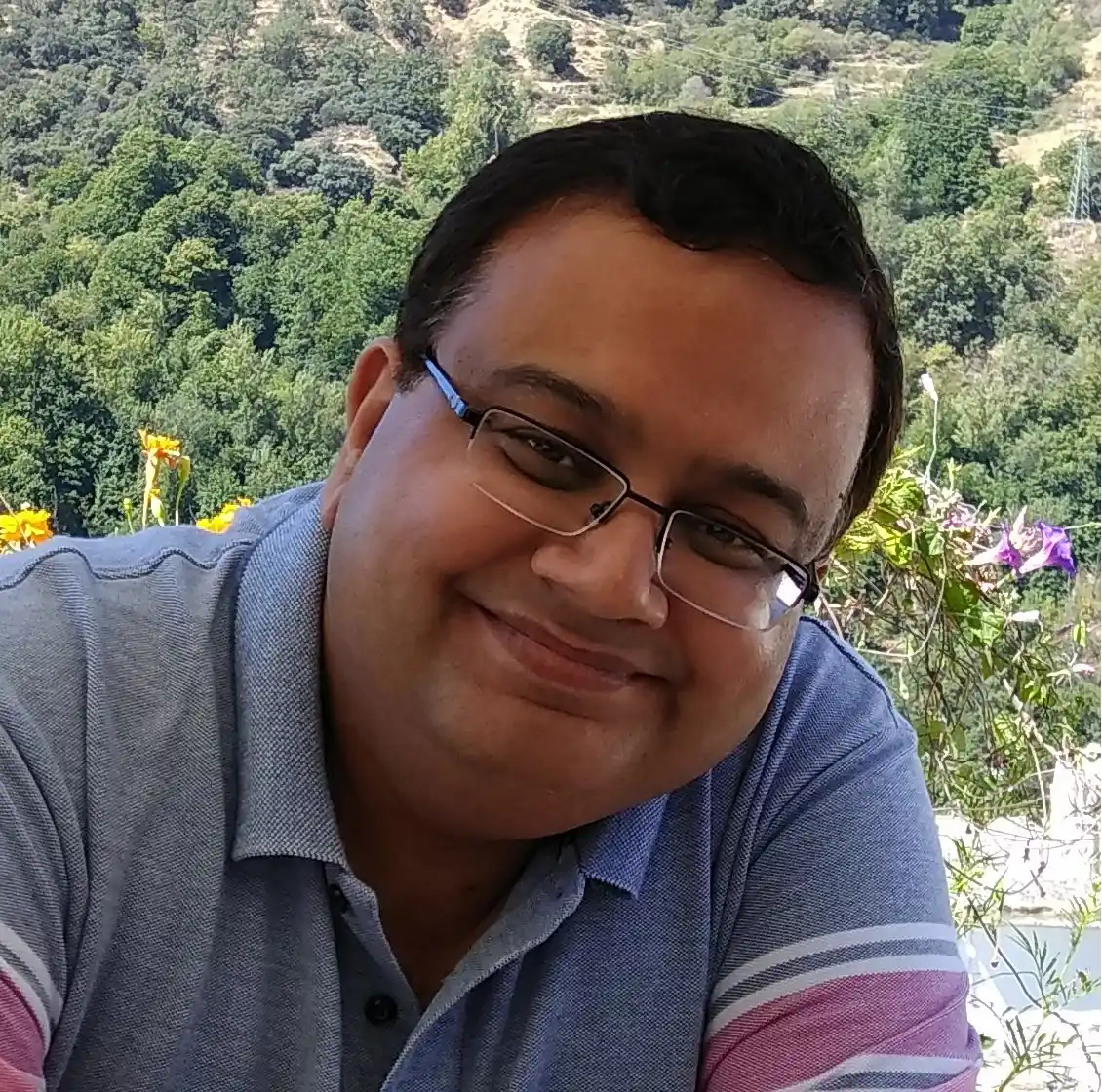 After spending almost a decade and a half in the media & entertainment Industry, Anurag decided to withdraw gracefully from the rat race, and enter the world of words by becoming a full-time writer. He now writes a short story a day on his blog, https://jagahdilmein.wordpress.com.