On April 28, 2001, my mother stepped out of our house with a small wallet to buy brown paper for our books. We were in the middle of our annual ritual of covering our brand new textbooks. This memory would have held no significance had my mother returned. She did not.
Three years ago, I was randomly scrolling through Facebook – my attention caught in the lives of the smiling faces on my timeline – when a notification alerted me to the reality I'd been ignoring for a long time. A close relative had responded to a status I'd put out earlier that day wishing my mother on her birthday. Her comment read, "I hope she is happy in heaven."
I vividly remember being shocked, angry, and agitated at the comment. It had inspired a bunch of well-wishers to insinuate the same thing: that my missing mother was dead.
For the next couple of minutes, I sat transfixed, rereading the words in my head, my mind unpacking the sentiment behind the comments, and the emotions of my relatives. Those included pity, sympathy, grief, and even strength – but what I couldn't find was any shred of hope. Even the people closest to my mother were referring to her as "was". For everyone around us, my mother wasn't just lost, she was also dead.
But as her daughter, I refused to assume her death.
For the past decades, certain dates have acquired a significant place in my life – Mother's Day, my mother's birthday, and the day I lost her.
I follow an identical pattern every year as I near the arrival of these dates: My days are spent in a haze contemplating the reactions and emotions these yearly reminders should elicit from me. But try as I might to mentally prepare myself for my unravelling, nothing can equip me for the heartache that I'm in the grip of on April 28 every year.
On that day in 2001, my mother had stepped out of our house in Kolkata, wearing a pair of house slippers and clutching a small wallet to buy brown paper for her daughters' school textbooks. Moments before her disappearance, we were in the middle of our annual ritual of covering our brand new textbooks, sticking name labels on our copies, and excitedly fighting over who'd write all our initials on the labels. It was the highlight of our academic year, nothing short of an indoor picnic. When my mother stepped out, she was armed with no more than 100 rupees to go down to a stationery store barely five minutes from our home.
For everyone around us, my mother wasn't just lost, she was also dead. But as her daughter, I refused to assume her death.
Had my mother returned, this memory would have held no significance for either of us. But she never returned.
By 6.45 pm, the entire house was worried sick; calling up relatives for help, scanning streets to locate her. Although, my sisters and I were too young to understand the implications that our missing mother would come to have in our future lives, even we knew something was amiss. Evening made way for night, the first of the rest of my life without her.
In the ensuing days, a missing persons report was lodged, checks were made at almost every morgue, hospital, and shelter in the city and ample newspaper coverage was afforded to her case. But it failed to bring her back. The hardest blow came seven years after her disappearance, in 2008. As per the rules, the police officially declared her dead, only because they were unable to garner any clues in her case.
Our tragedy acquired a patina of shame. Our grief was the subject of relentless discussion. My childhood was coloured by endless taunts by relatives, school teachers who launched into uncomfortable questions on the pretext of sympathy, and family friends that exploited our loss as fodder for gossip. All I wanted was for people to stop talking about her, only so the stinging pain in my heart would finally be calmed.
When I think of that fateful afternoon now, I can't stop wishing for a time machine that would help me prevent my mother from going out. My sisters and I can't stop blaming ourselves for not having fewer books. I've had time to do the math in the last 17 years: If each of the three of us had two books less, our mother would still have been with us today.
Even after all the distance that has crept between us, I can still taste her chicken qorma and double-flavoured cake whenever I close my eyes.
Image credit: Mariya Salim
Over the years, whenever a friend or an acquaintance asked about my mother, I'd just helplessly offer that I'd lost her. My sunken, timid face was often enough for people to stop their line of questioning. For years, my sisters and I found solace in this silence. We simply behaved as if it had never happened, as if my mother had never disappeared, that our lives were never affected… even as an aunt chose to give up her life to foster our future.
I used the same pretence when friends cribbed about their overbearing mothers, even though I was jealous of their good fortune. The only way I could cope with my loss was to dissociate, to continue to behave as if no part of me was incomplete.
In these years, what I'd failed to realise was that by not talking about my mother, I was letting the world convince me about forgetting her. My adult self had internalised the shame that I was made to feel 17 years ago. How could I claim to have hope when I refused to acknowledge her existence?
So sitting in my tiny hostel room in London that day, I quickly typed out an email about my mother and decided to share it with my close friends. I realised that I needed to revive my mother's memory and tell everyone about her. That I couldn't bear the double trauma of her disappearing from our memory, after she'd already vanished from our lives. I needed them to have as much hope for her return as I did. And, for that, I needed to give up the luxury of grieving privately. I needed to break my silence.
And, so in the last couple of years, I've stopped holding back. I answer queries about my mother's absence in great detail. I lace them with stories about her cooking, her no-waste policy when it came to food, and her undying warmth. But it was in May this year, that I took a leap of faith. On Mother's Day, I chose to make my grief public: I launched an online search for her.
It has taken me many years and a lot of courage, but I'm finally here to talk about my mother. Her name is Darakhshan Tabassum/Salim and she was born in Bareilly on May 24, 1961. A bright student, my mother was the first graduate in her community who went on to complete her Masters in Biochemistry from Aligarh Muslim University. She isn't just a benevolent human being who fed the hungry every Thursday, but is also a great cook. Even after all the distance that has crept between us, I can still taste her chicken qorma and double-flavoured cake whenever I close my eyes. And, there hasn't been a day where I haven't bemoaned not having enough photos of her.
My mother turned 57 this year. And someday I'm going to be reunited with her.
To know more about the writer's journey, you can listen to the Audible Original, Ae Dil Hai Complicated, a 24-part audio series based on real-life stories, hosted by Neena Gupta. The episodes are available on the Audible Suno app.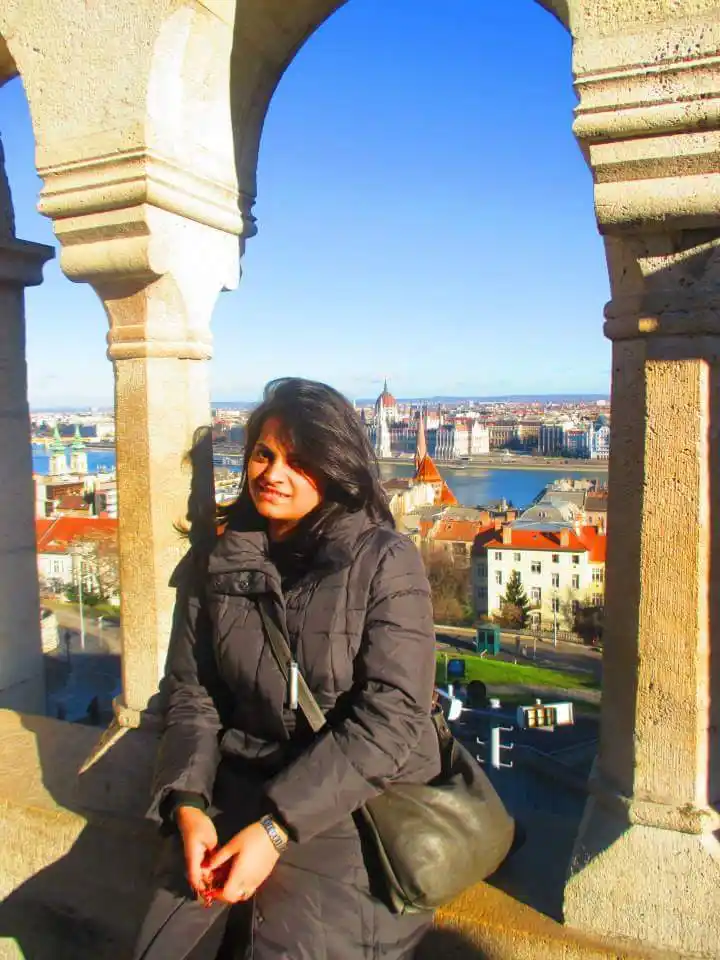 Mariya Salim is a women's rights activist, born and raised in Kolkata. She has a degree in Human Rights Law from SOAS London. You can reach her at mariya.salim@gmail.com.