Dhoni's career has been full of unconventional choices, which may have earlier seemed like risks to those not in the know, but later revealed his wisdom to perfectly read the cricket field like one would read the poker table.
MS Dhoni is unquestionably a living legend of Indian cricket. Over the course of a mercurial career, one that places him in the pantheon of the greatest skippers India has ever seen, Dhoni has bagged some of the most prestigious wins for the country. But Dhoni can't be branded as just a cricketer-par-excellence; his approach to competition and on-field philosophy is one that translates across all sports. This is why Dhoni taking on a new role as the ambassador for the online gaming platform PokerStars makes perfect sense – "Captain Cool" on the cricket pitch translates perfectly as an ace poker player on the table.
The moniker of "Captain Cool" itself is a hint to how Dhoni's approach is perfect to be a poker player. Thanks to his unflappable composure on the pitch, opponents have always had difficulties in reading Dhoni's next move. His cool, collected, and composed demeanour is one of the best examples you will see of a poker face, and he wasn't even playing poker! Keeping a level head and thinking clearly in high pressure situations is what champions are made of, whether on the field or on the table.
Speaking of Dhoni's poker face, it also feeds into another popular gambit that is as much a poker strategy as it is a feature of Dhoni's captaincy style: the bluff. Sometimes, you've got to hold your cards close and let your opponent make their own mistakes, both literally and figuratively. Perhaps the greatest bluff Dhoni carried off was the victory over arch-rivals Pakistan in the inaugural T20 World Cup, where he chose to give a relative newcomer Joginder Sharma the ball in the final over. When the Pakistani batsman Misbah ul-Haq went to scoop Sharma's delivery for a six, it appeared that the match was lost. But a last minute catch by S Sreesanth fielding at the boundary won the cup for India, and vindicated Dhoni's decision to trust Sharma with the ball. Dhoni's career is dotted with many moments such as these, where he saw great rewards available only to those with the nerves to risk something as well.
When it comes to taking risks, poker players will be familiar with the idea of raising the stakes. A rapid upping of the ante that would often swing momentum back in his favour, Dhoni was a master of this art. While he was captain, he often chose to place himself lower down the batting order, so that he could step into a game and raise the stakes when it was needed. As Team India's designated finisher, many a match have been won by Dhoni walking onto the pitch and completely changing the game's complexion by unleashing an array of strokes that raised the stakes to a level for which the fielding team was completely unprepared.
When it comes to taking risks, poker players will be familiar with the idea of raising the stakes.
Sometimes, when you raise the stakes, you also have to go all in. It's another poker strategy that is visible in Dhoni's cricket philosophy. When he knew he had the advantage, he would choose to drive it home with decisiveness. The unforgettable image of him hitting the winning runs in the 2011 ICC World Cup is immortalised in history. But at the time, going for his flamboyant helicopter shot was a risk, and while the ball was suspended in the air (on its way to the boundary, but nobody knew that yet), hearts of all the Indian fans stopped beating. However, Dhoni knew it was time to go all in, and in doing so, gave us a memory that will last for generations.
It's these qualities that make him an ideal ambassador for a platform like PokerStars. In poker, like cricket, the greatest rewards are reaped by those willing to take a few risks. Skill is undoubtedly important, as even getting to a semi-professional level requires practitioners of both cricket and poker to know their craft inside and out. However, any competition, whether it be on a cricket pitch or a card table, is inherently risky, and those able to factor that into their approach like Dhoni did will be able to find success much easily.
Playing with a combination of risk and skill is also more exciting by many degrees, both for the player and the audience. Cricket fans who found themselves cheering on Dhoni's audacious strategies on the field would be equally thrilled at the daring ploys required to win on the poker table. Playing an exciting game like poker is also a way to recapture the rush of Dhoni's high-stakes pursuits. The same combination of fun and thrill that characterised Dhoni's cricketing philosophy is what drives the gameplay of the tournaments at PokerStars.
Playing with a combination of risk and skill is also more exciting by many degrees, both for the player and the audience.
The association between Dhoni and PokerStars is a natural one, because in addition to the similarities between his brand of cricket and the qualities required to succeed in poker, Dhoni imported a tactic from poker into cricket – the poker face. Captain Cool earned his title by appearing unflappable on the field, maintaining a steady head and hand even in the face of mounting odds. The strategy of not allowing any cracks in your façade to show is one employed by the world's best poker players, and one that Dhoni's followers must have picked up on during the course of his long career. It's safe to say that an MS Dhoni fan will have already received a foundation course in how to be a good poker player just by watching his cricket matches.
Of course, Dhoni being PokerStars ambassador also means that his fans will have a chance to beat him at his own game, as poker is a great leveller. If taking clever risks and making sharp decisions is what they've appreciated throughout Dhoni's career, those same qualities will serve them well in their own exploits on the poker table.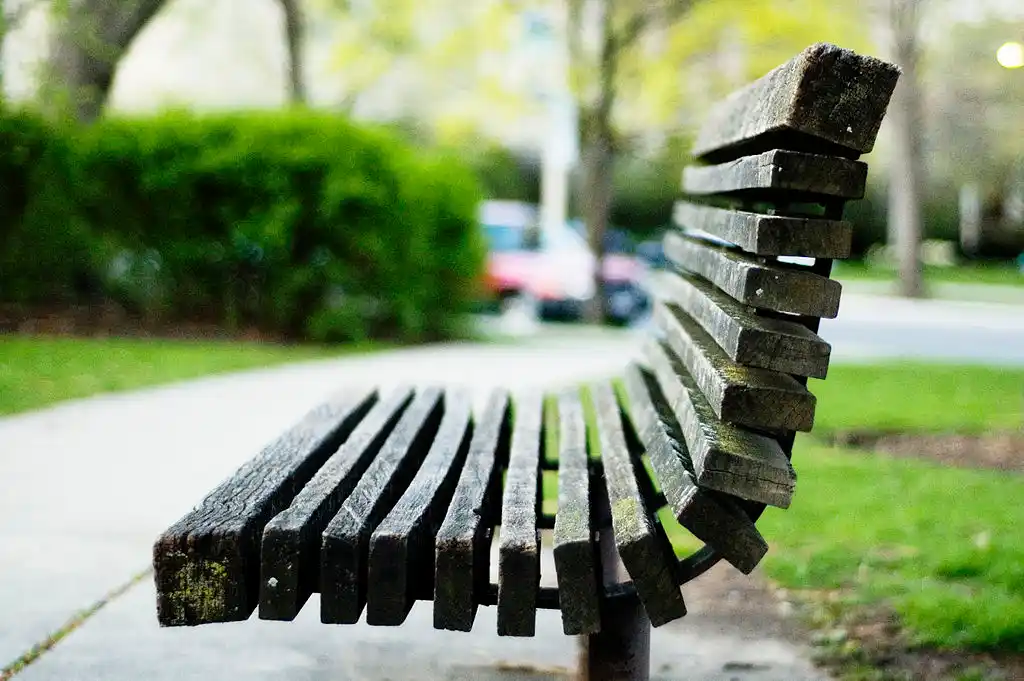 The Arré bench delivers stories that mattress. It hasn't achieved much sofar. But it's getting bedder.