If you find yourself on a date with a cricket fan, you just have to fake it 'til you make it. Here's how to impress potential soulmates, despite thinking that a Googly is a type of search engine, and a bouncer is that beefed-up guy outside the bar.
For a few months in the spring, everyone seems to suddenly morph into Harsha Bhogle. If you go out to a bar, the only match you'll find is the one playing on the screen. So, what happens to those lonely hearts who are not fans of the IPL? Don't worry — you don't have to restrict your dating pool to the tiny percentage of people who, like you, refer to Virat Kohli as "Anushka Sharma ka pati". If you find yourself on a date with a cricket fan, here's our handy guide to fake it 'til you make it.
Show your true colours
What are you supposed to wear when you want to fit in with an IPL superfan? Easy. When in doubt, go with a cool blue shirt. Whether it's the Mumbai Indians or the Delhi Capitals, blue jerseys are a safe bet, both as a fashion choice and a team colour. Of course, if you're feeling brave enough to show off, you could commit to being a Chennai Super Kings fan and don a sunshine yellow outfit. Or, cheer for the Rajasthan Royals with a bold bubblegum pink tee. As for where to find your super-stylish date night look? Myntra has loads of affordable options, and you'll find killer discounts even on hot-off-the-press fashions.
Drop some names
It's all very well to pull a new shirt over your head. But what on earth are you meant to do when your date actually — horror of horrors — tries to talk to you about their IPL fantasy team? This easy checklist will make sure you have something to say, too.
Hard-hitting batsmen: Andre Russell, Chris Gayle and David Warner are breaking out the big guns and making the runs.
IPL veterans: Virat Kohli and MS Dhoni are forever welcome in any fantasy league.
A-1 bowlers: Kagiso Rabada, Lasith Malinga, and Yuzvendra Chahal. Hopefully your date won't ask to check your spelling.
Shine up your vocab
If you really want to impress an IPL fan, you've got to be able to talk the talk. Relax — there's no need to memorise scores, or, heaven forbid, actually watch a match. As long as you throw in a few cricketing phrases, you'll sound just like a commentator on Star Sports. If your date brings up an awkward subject, like your ex, tell them they've really bowled you a googly. When the waiter almost drops his tray of drinks but pulls off a spectacular save, scream "Howzzzat?!" Sure, other people might think you're obnoxious, but at least your date will see you as a kindred soul.
And when you run out of what to talk about bring up the most controversial word this season — Mankading.
If you find yourself on a date with a cricket fan, here's our handy guide to fake it 'til you make it.
When in doubt
No matter how carefully you prepare for a date with an IPL fan, there's bound to be a situation you don't anticipate. How will you keep from being exposed as a cricket-ignorant fraud? Some answers will stand you in good stead no matter the subject. If your date is talking about literally any living cricketer, make an offhand remark about his form. You'll have to endure at least five more minutes of cricket talk, but then you can deftly steer the conversation into more interesting waters. And if you're ever trapped in a post-match analysis, simply say, "That was a garbage call!" Then sit back and watch as your date wholesale condemns the entire profession of umpiring. Bonus: This is a great way to figure out your future #bae's conflict style.
Armed with these handy tips, no IPL-averse romantic needs to stay single anymore. Even the most ardent fans will be easily fooled into thinking that you, like all normal humans, are into the IPL. Go forth with confidence, and with any luck, you might land a real catch.
For the latest in fashion, head over to Myntra, your #1 destination for all things style.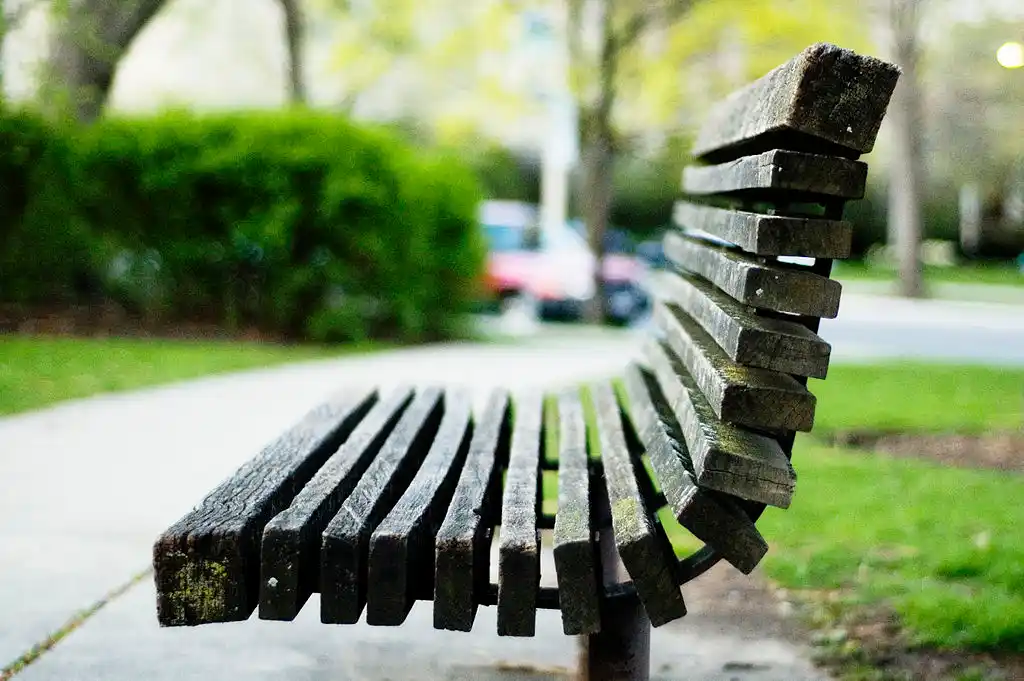 The Arré bench delivers stories that mattress. It hasn't achieved much sofar. But it's getting bedder.