In Amazon Prime Video's Bandish Bandits, we're introduced to a young couple, who have very little in common, apart from their shared love for music. Despite their differences, however, they manage to persevere, which raises the question: Can a couple with nothing in common stay together?
Early into the first season of Bandish Bandits on Amazon Prime Video, there's a scene where Radhe, a young singer from a famous gharana in Jodhpur, finds himself at the concert of pop sensation Blue Bandit, aka Tamanna Sharma.
As the confused small-town boy stands in the crowd, watching the YouTube diva (Shreya Chaudhury) perform a version of her most popular song — "Mastiyapa" — it's immediately apparent that the two couldn't be from more different worlds.
Radhe (Ritwik Bowmik), for one, has already been established as a classically trained singer, who under the guidance of a formidable Panditji, Sangeet Samrat Rathode (Naseeruddin Shah), must devote all his waking moments to perfecting his pitch.
Sharma, on the other hand, who has arrived in Jodhpur on a motorcycle, seeking inspiration for her next viral YouTube hit, clearly can't seem to get through one studio session without the ever-reliable autotune.
When the two meet for the first time, backstage after the concert, Radhe is shy, and doesn't speak much, while Tamanna is talkative and almost dismissive of this country bumpkin. But that changes once she hears Radhe sing. Tamanna is so smitten by his voice — and so desperate for a hit — that a collective is formed, the Bandish Bandits.
Tamanna is so smitten by Radhe's voice — and so desperate for a hit — that a collective is formed, the Bandish Bandits.
Over the following nine episodes, the show goes on to track the various circumstances that both bring the couple closer together, and drive them further apart. Supported by a strong side-cast, and the tumultuous inside story of one of Rajasthan's most renowned families, the viewer soon discovers that apart from their newly-formed side-project, Tamanna and Radhe have little to almost nothing in common.
Tamanna is the typical girl from the big city, who smokes cigarettes and dances in "chhote kapde" — Radhe is the spitting image of an adarsh balak, who'll do anything to earn the respect of his family. Tamanna's friends are a group of cosmopolitan and irreverent upstarts, who enjoy their alcohol as well as their sexual innuendo, while teetotaller Radhe, as he innocently confesses a few episodes in, has never kissed a girl.
Despite their contrasting backgrounds, the couple do share some similarities. They are both talented musicians in their own right. Both desperately seek approval — one from his overbearing grandfather, and the other from her critical mother.
But these few similarities don't make up for the fact that the two don't seem to fit together, for reasons that go beyond Radhe's disdain for falsettos, and Tamanna's liberal upbringing. It's also for these very reasons that their relationship — both professional and personal — must be kept a secret from Radhe's strict family.
The two young actors do a great job of portraying this "will-they-won't-they" couple, at times leaving the viewer wondering whether these are two people who should be together at all, and at other moments endeared by all their differences.
India is full of stories of star-crossed lovers, united by nothing but their sheer determination to stay together.
In fact, chances are that most viewers will find this unlikely pairing highly relatable, because we see relationships like these blossom under our noses all the time. The couple who can't decide what to order because they don't like the same food. The one that has different tastes in music, and can't decide what to play on a road trip. The parents, who despite raising children together, still can't decide who gets control over the remote. Couples who follow different religions, come from different states — India is full of stories of star-crossed lovers, united by nothing but their sheer determination to stay together.
And similarly in Bandish Bandits, we see young Radhe and Tamanna forced to deal with all their differences head on, even though it may seem like an exhausting task at points. Do they eventually have what it takes to pull it off and stay together? That's an answer only Amazon Prime Video's Bandish Bandits can give you.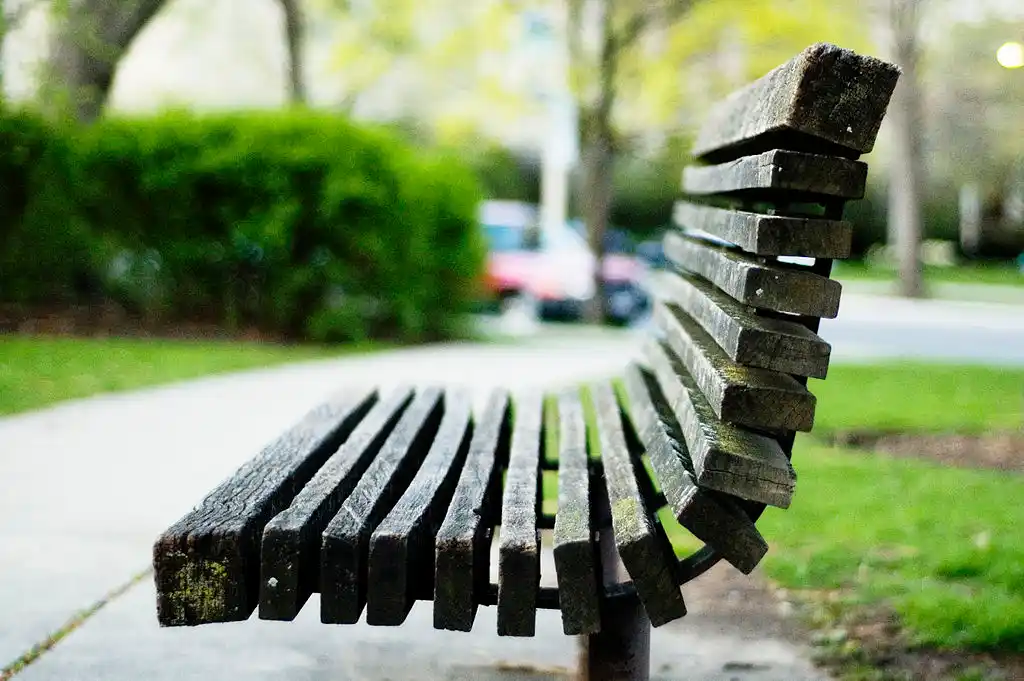 The Arré bench delivers stories that mattress. It hasn't achieved much sofar. But it's getting bedder.