If you are still part of the Whistle Podu Parishad, you are a loyalist who doesn't switch allegiances even when your Captain's hair turns grey, while a true Kings XI fan is just here for a good time, not for a long time.
The twelfth season of the Indian Premier League is about halfway through — so what can we expect going into the second innings? It's impossible to say when each match brings a new, shocking twist. But one thing is for sure: No matter what happens, IPL fans will never change. Read on to decode what your favourite IPL team says about you.
The Subtle Sunriser
If you call yourself a Sunriser, chances are you have your life together. Sure, people sometimes think you're boring (and smug), just because you wake up every day at 6am to do yoga and have a green juice. Still, like Hyderabad, you don't mind being underestimated. You know that when it comes down to the death overs, naysayers will be forced to finally recognise your true value as a top player.
Life motto you swear by: "Remember the good, forget the bad."
~ Harsha Bhogle
The Super Devoted Super King
Joining the Whistle Podu Parishad is a big decision, but you've got what it takes: unwavering commitment and a senior citizen card. You're a traditional soul, a loyalist who doesn't believe in switching allegiances even when your fearless leader's hair turns grey. Your friends can always rely on you, but they know to beware — like Captain Cool, your temper strikes terror into their hearts.
Life motto you swear by: "Dhoni is as powerful as your faith in him."
~ Rajinikanth
The King of Great Times
Anyone can celebrate a victory, but it takes a true Kings XI Punjab fan to celebrate a mankading. Let's face it: You don't care about winning or losing. You're just here to have a good time and you're always ready to bring your dole-shole to any party, as long as they serve butter chicken. You believe that rules are made to be broken, and that's how you skate through life, powered by random bursts of brilliance.
Life motto you swear by: "Bolo tara rara!"
~ Daler Mehndi
The Indecisive Indian
You, dear Mumbai Indians fan, are truly an acquired taste. Like Himesh Reshammiya, no one is sure whether they love you or hate you. Are you a diehard fan or a bandwagoner? A Mumbaikar or an Indian? In it to win it, or just missing Sachin? You refuse to be boxed in by such restrictive binaries. For you, life is all about finding yourself through the journey, and then making a documentary out of it.
Life motto you swear by: "To Sachin, the man we all want to be."
~ Andrew Symonds
Like Himesh Reshammiya, no one is sure whether they love you or hate you.
The Knights in Shiny Armour  
Like most SRK junkies, the Knight Rider has zero chill. But you know something that others don't: Success requires a little perseverance and a lot of high-profile endorsements. You are the Bappi Lahiris of the IPL and when not bedazzling everyone with the gold on your uniform, your hobbies include fighting with people at Eden Gardens and asking minor celebrities to take selfies.
Life motto you swear by: "Kabhi kabhi jeetne ke liye kuch haarna bhi padta hai."
~ SRK, Baazigar.
The Royal's New Clothes
A Royal to the bone, you'll stick by your team even though they've recently transformed into a gulabi gang. Did their jerseys get dyed pink during Holi? Or is this a way to distract from their losing streak, despite buying the most expensive bowler in the league? Either way, you don't have to be a fashion victim just because your beloved team is. Head over to Myntra and shop the latest styles, for a lot less than it costs to buy Jaydev Unadkat.
Life motto you swear by: "I believe in pink."
~ Audrey Hepburn
The Cheerless Challenger
If the Royal Challengers are your favourite team, you're either from Bangalore, or just unlucky in life. Probably both. That's why you're usually found at one of your city's many breweries after experiencing the pain of another losing game. But no one can accuse you of lacking in persistence. A true Challenger, you always keep your head held high, even when the chips are down. No wonder you have a genius for bouncing back.
Life motto you swear by: "I don't want to blame anybody else for the path that I take."
~ Vijay Mallya
The Conflicted Capital
You may be called a Capital now, but you're a Delhi Daredevil at heart, because you dare to dream. You dare to believe horoscopes when they tell you – every day – that better times are just around the corner. If only yelling "Tu jaanta nahi mera baap kaun hai" would help you in the field as much as it does in life. Are things finally looking up for the Capitals? Maybe. But if not, at least you know that it's definitely, totally, not your fault.
Life motto you swear by: "Sabne chitting kiya hai."
~ Rakhi Sawant
For the latest in fashion, head over to Myntra, your #1 destination for all things style.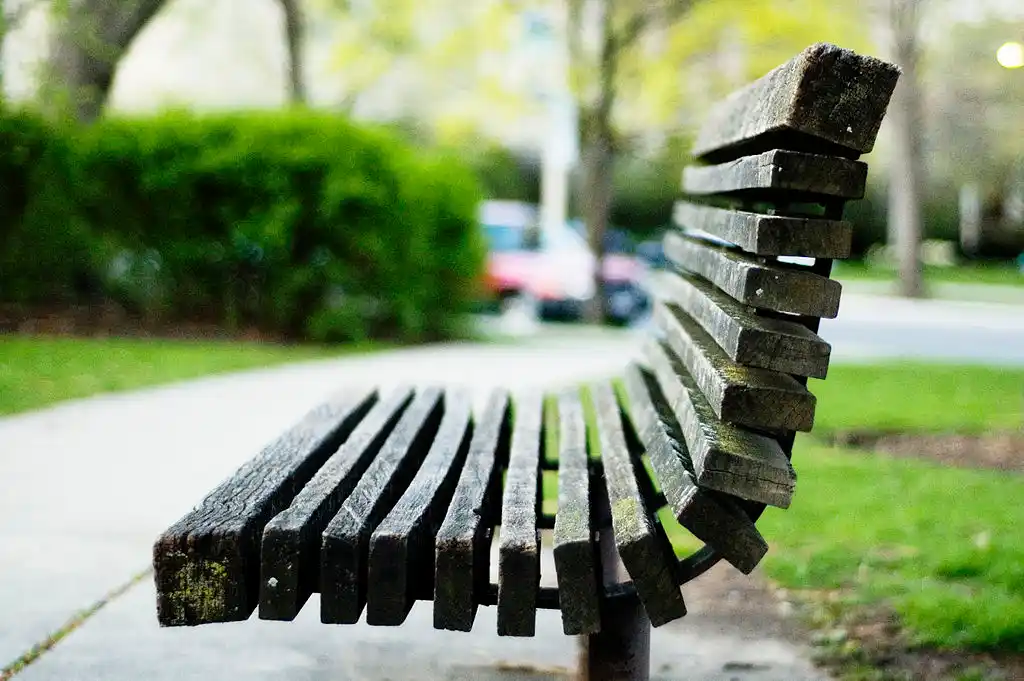 The Arré bench delivers stories that mattress. It hasn't achieved much sofar. But it's getting bedder.