From embarrassing Zoom call fails, to the lethargy that comes with working out of our bedrooms, the work-from-home lifestyle has been tough to adapt to. But by following a few small tips, and getting the right Intel hardware in place, you'll soon find that it's really easy to toggle between work mode and play mode.
The work-from-home revolution has been far from smooth. A few years ago, what was only a dream for most, has fast become a reality, owing to the worst possible circumstances. Now, with more than half the world's workforce stuck in their tiny to medium-sized apartments, attempting to follow their passions and dreams — this time in a virtual world — there have been some hiccups, to say the least.
Whether it's the sudden appearance of a noisy cat during a work call, or a live-stream that started minutes sooner than the host expected it to, the dreaded "work-from-home" lifestyle has led to a series of unfortunate events at best, and has been a never-ending nightmare at worst.
The only possible saving grace of this situation is the knowledge that it happens to everybody. From important international news anchors to college students attempting to wrap their head around logarithms from the comfort of their bedrooms — no one has been safe from the embarrassment that comes with the failed zoom call.
The only possible saving grace of this situation is the knowledge that it happens to everybody.
Keeping all this in mind, however, technology has stepped up its game in the last couple of years, offering ways to minimise the embarrassment of having to keep your camera on during all work hours, as well as ways to ensure that you can take that 10 minute nap without having to worry about being caught out by all your colleagues.
So how does one master the work-from-home lifestyle? It's pretty simple, provided you're willing to keep some things in mind…
For one, always check your mic during meetings. No one wants to be that person on the Zoom call who forgets that their audio is on, and is immediately caught singing a Justin Beiber song. While this may be entertaining for some (most) of your colleagues, and may just boost your budding career as a karaoke enthusiast, it's hardly the sort of thing that will get you a raise in most workplaces.
Even if you aren't a fan of singing your way through a meeting, but are worried about background sounds — such as construction, babies, or swearing siblings — it may make sense to constantly keep a tab on that audio button. If it's completely unavoidable though, some laptops — such as the ones that are fitted with the  11th Gen Intel® Core™ processor — offer automatic voice suppressors, meaning that you can work out of Goa while pretending to be in Delhi, with no unfortunate sounds giving your location away.
The next tip may seem a little obvious to anyone who has spent the last year and half working from home — but it still cannot be stressed enough. It's absolutely imperative to have a stable and fast WiFi connection at all times. Sure, even the best internet connections drop every now and then, but when it happens too many times in a row, it could be quite embarrassing, and leave your employer wondering if you're doing it on purpose.
One possible solution to this new problem could be to make sure you have a backup internet. But that too is often expensive and unnecessary.
Alternatively, by opting for a newer laptop, especially ones that use 11th Gen Intel Core processor, you can put an end to this problem for good. Most of these systems come installed with Intel® Wi-Fi 6 connectivity and put a great deal of focus on tele-conferencing, bearing in mind the times we live in. This simple upgrade could ensure that young professionals not only adapt to the work from home revolution, but thrive through it.
Alternatively, by opting for a newer laptop, especially ones that use 11th Gen Intel Core processor, you can put an end to this problem for good.
Now that most of your hardware is in place, another important thing to note, if you're looking for the best work from home experience, is the need for a proper schedule. You need a schedule that can make time for both work and play, as many people try to get some gaming out of their school or work laptops. 11th Gen Intel® Core™ processor that comes with Intel® Iris® Xe graphics provides optimum productivity for video editing for your work shift and excellent performance for playing games post your work, that gives you time to enjoy the comfort of your bedsheets, especially when you had a long day at work. By maintaining a proper schedule of all activities that have to be done in a week, however, it can be a lot easier to plan between meetings, gaming time, and casual internet browsing.
In fact, with the help of some new laptops, it may even be possible to do both together. Considering laptops running on Intel now come with unmatched speed and AI assistance, it's now possible to switch between work mode and play mode faster than you can say "I'm so bored." Some laptops are, in fact, designed to offer up to a 32 percent increase* in office productivity, meaning it's possible to get stuff done while also leaving the 30-plus tabs open of articles you're never going to get around to reading.
Which brings us to our last point — the right set-up. Office spaces have gone through years of innovation in an effort to boost employee morale and productivity, as well as ensure that distractions are kept to a minimum. To follow the same principles at home, all we really need is the right set-up — the perfect mix of hardware, software, and some personal planning. Once all these things are in place, you'll soon find that working from home can actually be as easy and rewarding as we imagined back when the word pandemic was only used in an academic context. So what are you waiting for? Follow these tips and soon you'll be the frontrunner of the "work-from-home" lifestyle.
(*Based on the testing of Intel® Core™ i7-1185G7 vs a 2-year-old laptop. For more complete information about performance and benchmark results, visit: www.intel.com/11thgen)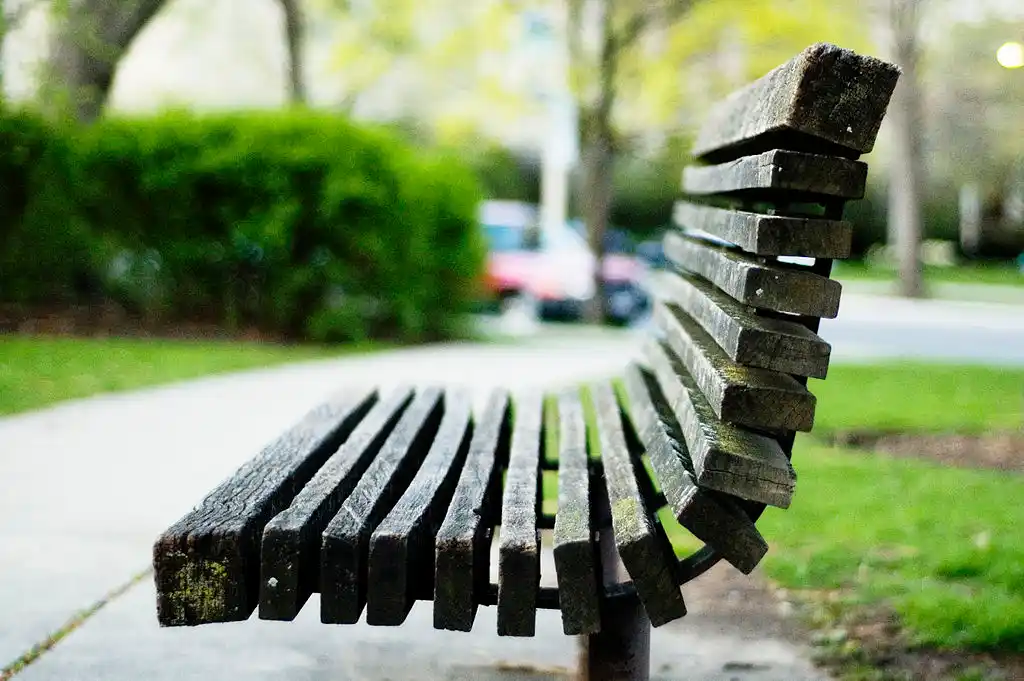 The Arré bench delivers stories that mattress. It hasn't achieved much sofar. But it's getting bedder.