The word "versatile" is thrown around casually these days, but Amitabh Bachchan was versatile before it was cool. As his latest outing Gulabo Sitabo releases on Prime Video, a look back at the roles where the legendary actor pushed the boundary and experimented with a distinctive look.
Amitabh Bachchan. Bas naam hi kaafi hai! That legendary name evokes different memories for different people through the generations. The Bollywood actor is revered not only in India, but worldwide. For some, he is the eternal "angry young man" of India; for others, the epitome of style and swagger as "Don". And for yet others, he is the authoritative baritone that brought an iconic show into our living rooms.
The word "versatile" is thrown around casually these days for any actor who experiments with slightly different roles, but Big B was "versatile" before it was cool. In fact, right from the very beginning. In a career spanning over 200 films, Bachchan has done it all, whether it be variety in his roles, adapting to prosthetics, elaborate costumes and outfits, extensive makeup, or welcoming the technological advancements in filmmaking.
Here are five times Amitabh Bachchan pushed the boundary and gave us some truly memorable moments in cinema.
Paa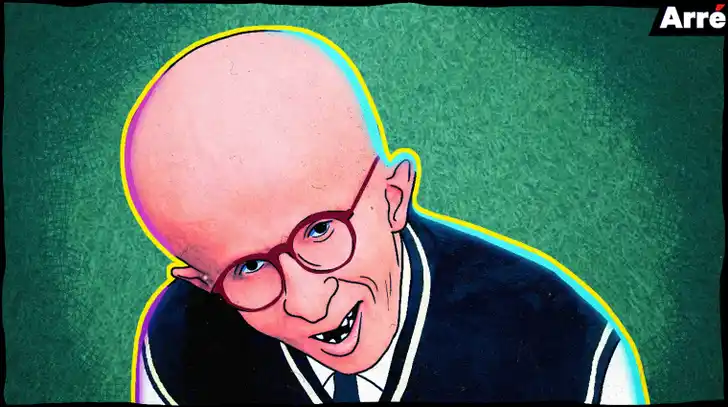 Robin Chakraborty/Arré
For his challenging role in Paa, where Bachchan had to play a 13-year-old, it would take him three to four hours of makeup  every day. He would report at 2 am for a 6 am shift. Big B wore over eight pieces of specially crafted prosthetics clay masks to look like Auro. Since Amitabh played a child, he would spend most of his time on the sets with kids as well, to get into character. While dubbing, he would wear dentures to get that authentic childish accent and lisp. The dedication paid off and how: Amitabh Bachchan bagged the award for Best Actor for his role in Paa at the 57th National Film Awards.
Shahenshah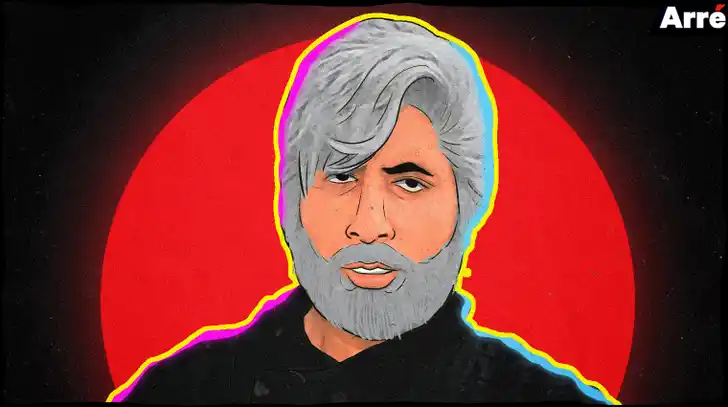 Robin Chakraborty/Arré
Shahenshah remains one of Amitabh Bachchan's most iconic movies of all time. The role of an angry vigilante in this action film is celebrated to this day, even 30 years on. Big B's attire in the film is the most distinctive part of the film, and continues to be celebrated and recreated in popular culture even now, for it was rather unique for those times. The metallic arm that Bachchan wore in the film itself weighed around 14 kg, but you probably couldn't tell, with the effortlessness with which he carried it. Amitabh had just come back from a health scare to shoot the film, and was offered a lighter version of the metallic arm, but he insisted on wearing the heavier one since it didn't have the same effect.
Bhootnath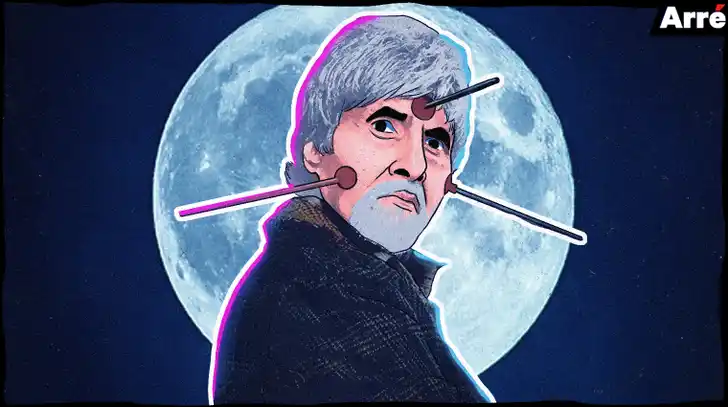 Robin Chakraborty/Arré
In Bhootnath, Amitabh had to play a ghost who was scary, but also endearing to children at the same time. As a ghost, his look was spot on, as he sported dirty nails, messy hair, rugged clothes, and deteriorating teeth. The makeup of the character was also on point, culminating in a look that'd conjure up disgust, which was its intention. An entire younger generation relates with Amitabh Bachchan for that role, calling him "Bhootnath uncle" even today, the actor revealed in an Instagram post.
102 Not Out
Robin Chakraborty/Arré
In 102 Not Out, Amitabh had to play a character much older than his actual age, and a lot of work went into getting the "ageing" prosthetics right. Director Umesh Shukla revealed that it would take a staggering seven hours of makeup everyday. Bald caps were used to create the receding hairline effect and the stipple marks of old age, with numerous small dots and specks, were added to create wrinkles. With the white beard, quirky glasses and prosthetics on, Bachchan's character shone through, receiving much critical acclaim.
Gulabo Sitabo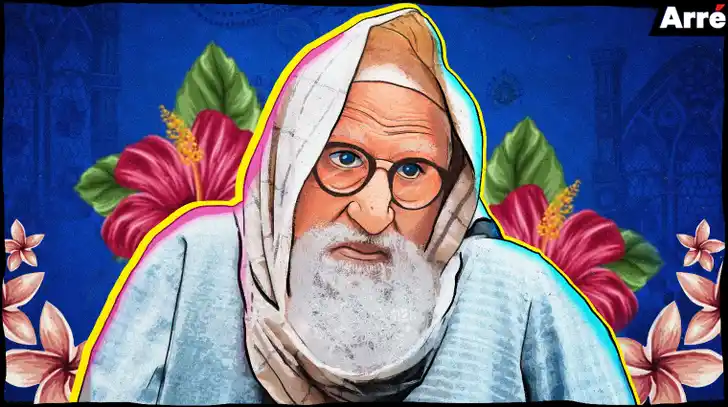 Robin Chakraborty/Arré
In his latest film Gulabo Sitabo, Amitabh Bachchan has once again surprised his millions of fans with another versatile and quirky role. Playing a grumpy old man Mirza in the film, Amitabh is seen sporting a head scarf, long beard, spectacles and a prosthetic nose, rendering him almost unrecognisable. In a recent blog post, Bachchan pointed out the challenges of shooting with heavy prosthetics during the peak of summer in Lucknow. He concluded it with, "So want to be an actor… get on with it… and stop complaining!" It is this relentless pursuit of excellence that has made him the megastar he is.
Bachchan's career has spanned over 50 years in the industry, yet he is as fresh and experimental today, as he has always been, enthralling audiences worldwide, and aptly earning the title "Bollywood ka Shahenshah."
Gulabo Sitabo is now streaming on Amazon Prime Video.

Hardik is a Mumbaikar in his 20s. That could be his age, weight or waist size. Life is miserable, he likes to look at the lighter side of it.