Hello Charlie is a comedy where a billionaire tries to flee India disguised as a gorilla. If the trailer is anything to go by, this film is going to be a laugh riot.
What happens when you introduce a gorilla to a man's world? Gorilla warfare! Amazon Prime Video's Hello Charlie is all set to tickle your funny bone by introducing you to some unforgettable characters. Featuring Aadar Jain in the lead role, the movie follows a billionaire MD Makwana (Jackie Shroff) escape from India while donning a gorilla suit. Entrusted with the responsibility of driving an escaped gorilla, Toto, to Diu from Mumbai, a small-town truck driver, Chirag Rastogi urf Charlie (Jain) must take charge when things go hilariously wrong. This madcap comedy directed by Pankaj Saraswat is riddled with twists and turns that truly make this one heck of an adventure. The movie also features debutante Shlokka Pandit, Elnaaz Norouzi, and Rajpal Yadav.
Here are seven top moments from this comedy of errors that had us in splits.
1. They've got the moves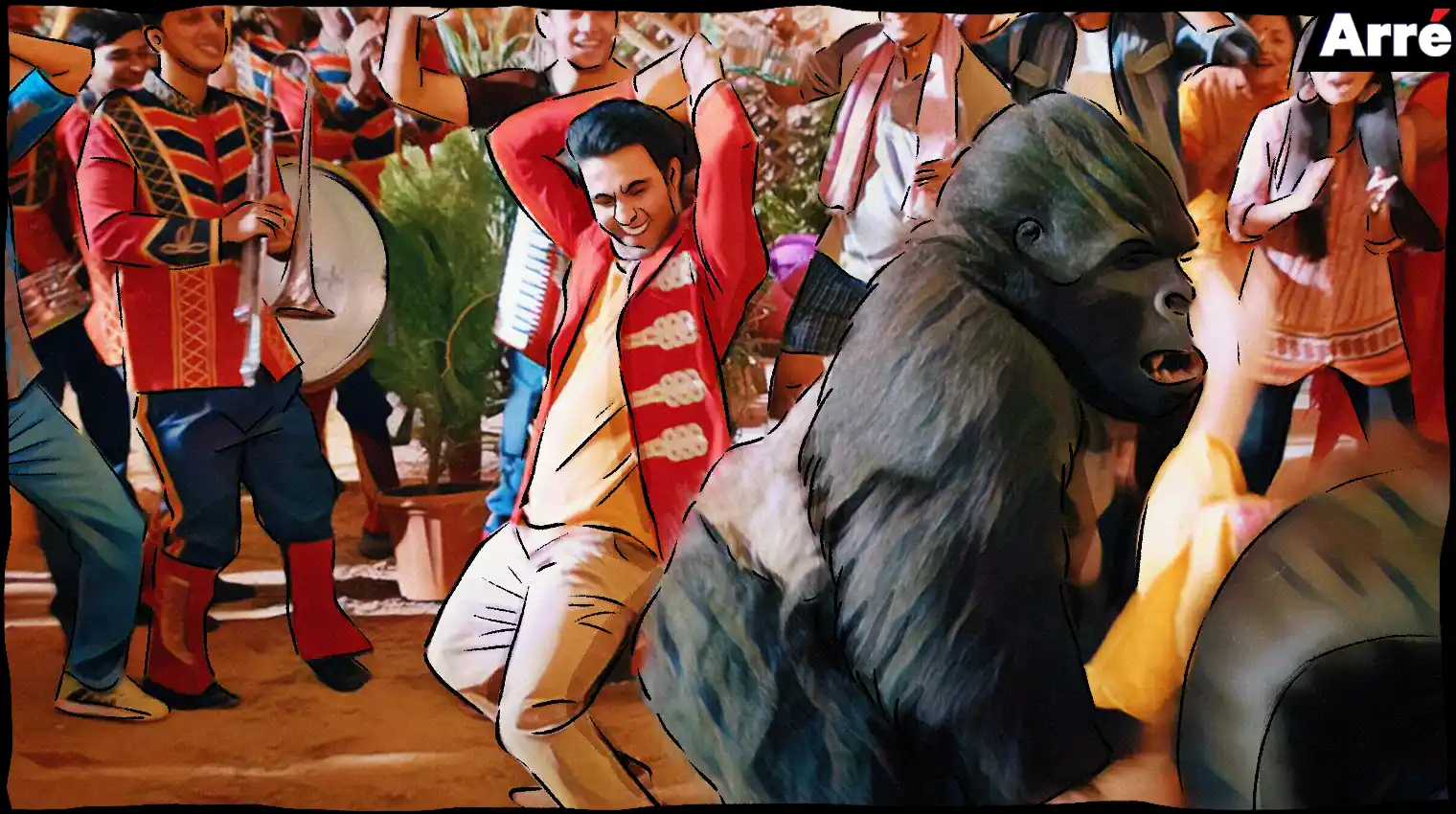 Upon what could only have been a twisted turn of events, Makwana urf Toto and Charlie are seen shaking a leg and having the time of their life. Surrounded by various people who join in their festivities, they seem to let loose with a co-ordinated jig and entertain everyone around them. Charlie's energy is so infectious that he's got even beasts dancing with him. With this enigmatic duo taking the stage by storm with their grooves, we know who has got the moves.
2. Three's company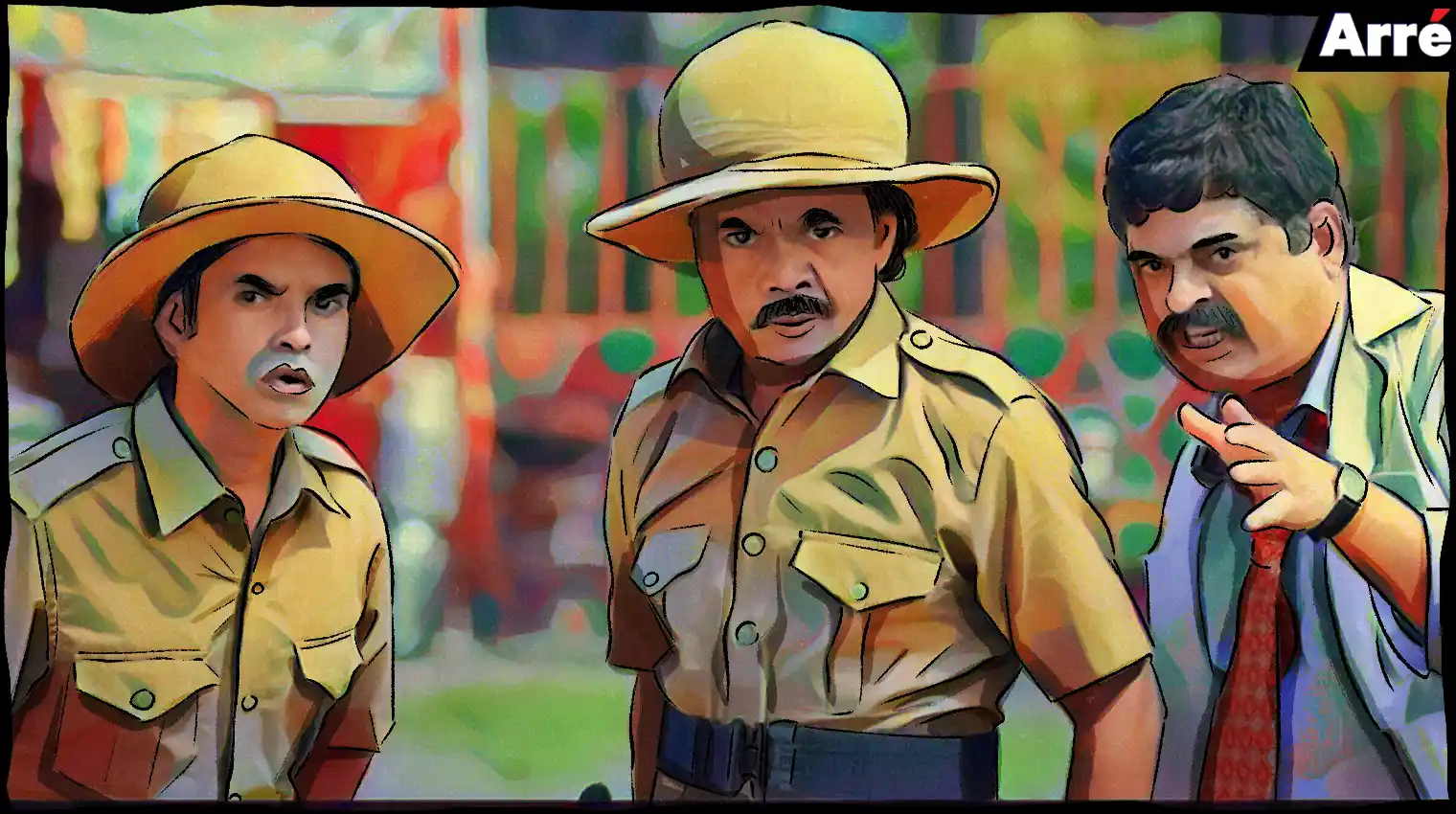 Dressed to the nines, Rajpal Yadav is here to entertain like no one else. In the company of his reliable sidekick and the wacky doctor, this trio seems to only be around to brew some trouble and add to the madness of this film. Their hysterical companionship will have you ROFL, as they set out on a mission together to find the missing Toto. After all, who ever said, too many cooks spoil the broth?
3. Kabab mein haddi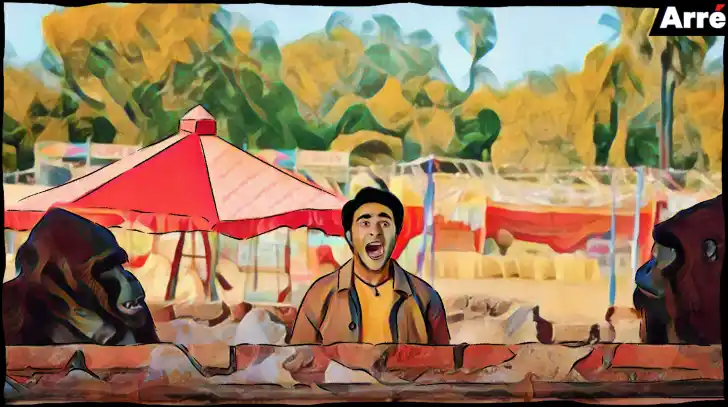 Stuck between a gorilla and a hard place… Charlie must figure out who his true companion is. As he does quick side glances at the two beasts that surround him, we can only imagine the fear and the intrigue. Confusion reigns as he tries to figure out which of them is Toto. As he animatedly screams, we wonder if he tried asking: Will the real gorilla please stand up?
4. Ape's gambit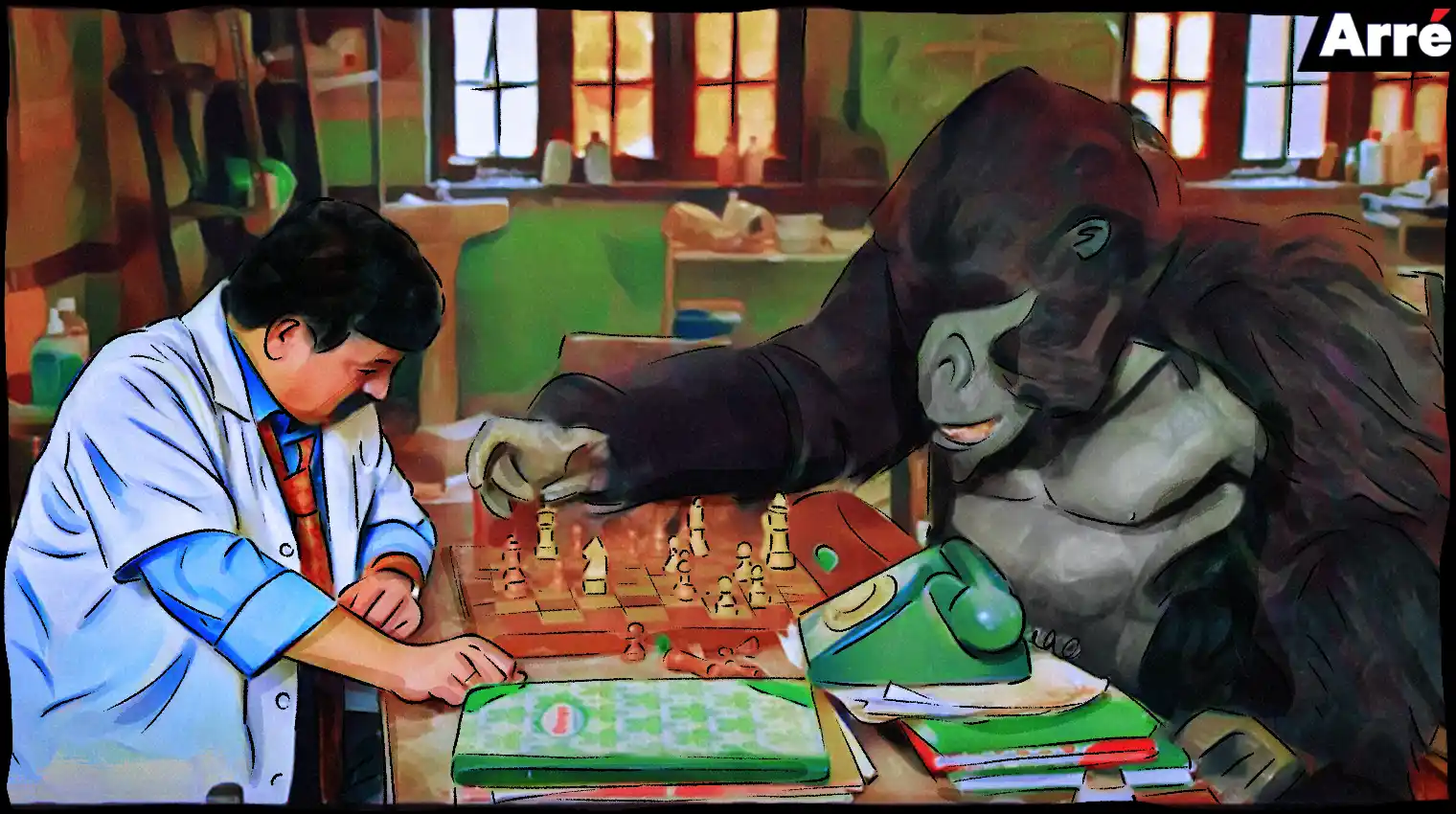 After Toto lands up in this eccentric doctor's clinic, a series of hilarious events ensue. The nutty personality of the doctor combined with the chaos that Toto creates gifts us some true gems. All the way from the doctor thinking he's dead to getting kicked around to sitting down together to fight it out in a game of chess, these moments have us wanting more.
5. Bhidu se matt bhido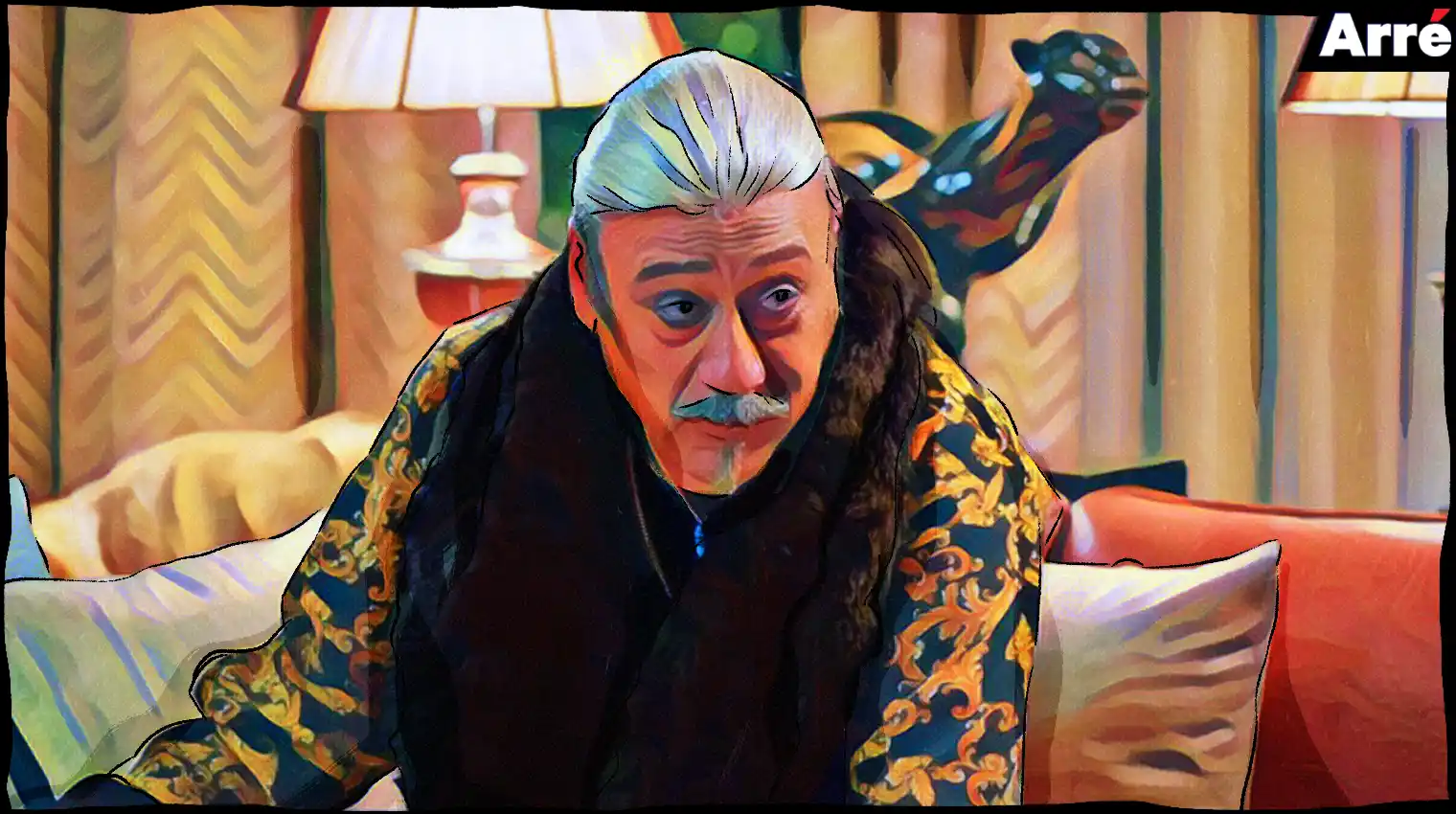 Jackie Shroff guffawing at the idea of donning on a literal monkey suit prompted similar reactions from us. Watching him embody the role of the gorilla while simultaneously maintaining the suave of a billionaire was really the cherry on the cake in an already exciting trailer. As MD Makwana takes on this journey dressed as a beast, we can't wait to see what he has to offer. This is a man who tries to escape his past of scamming people.
6. No monkey business allowed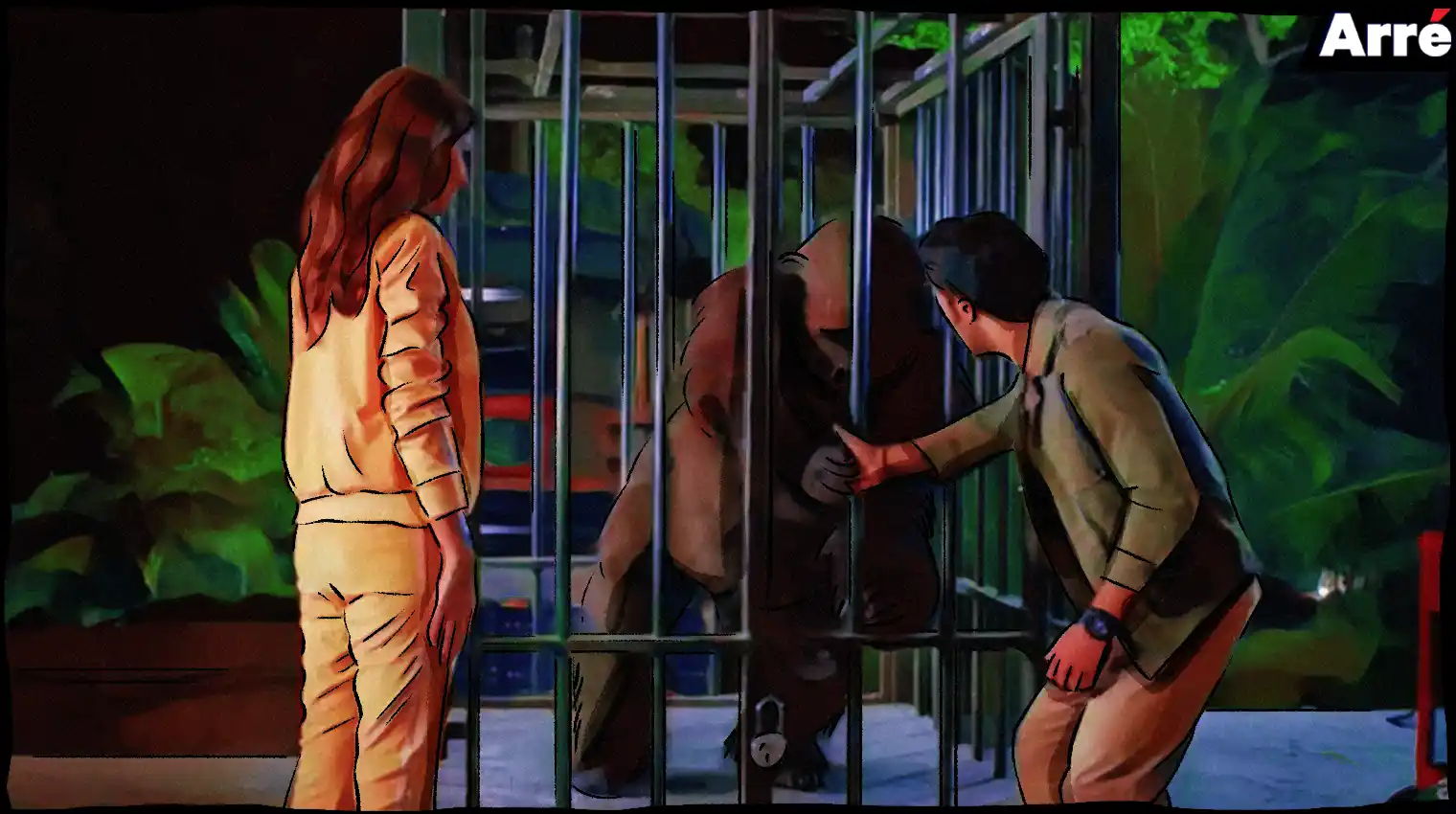 The trailer is teeming with buds of unlikely friendships. The rib-tickling duo of Charlie and Toto and even the unlikely friendship of the Rajpal Yadav trio had us hooked to the trailer. In this cat-and-mouse chase, there can only be one clear winner and no one seems to want to give up in this slapstick turn of events. The only thing that both teams seem to be winning at is having us in a barrel of laughs.
7. Monkey see, monkey do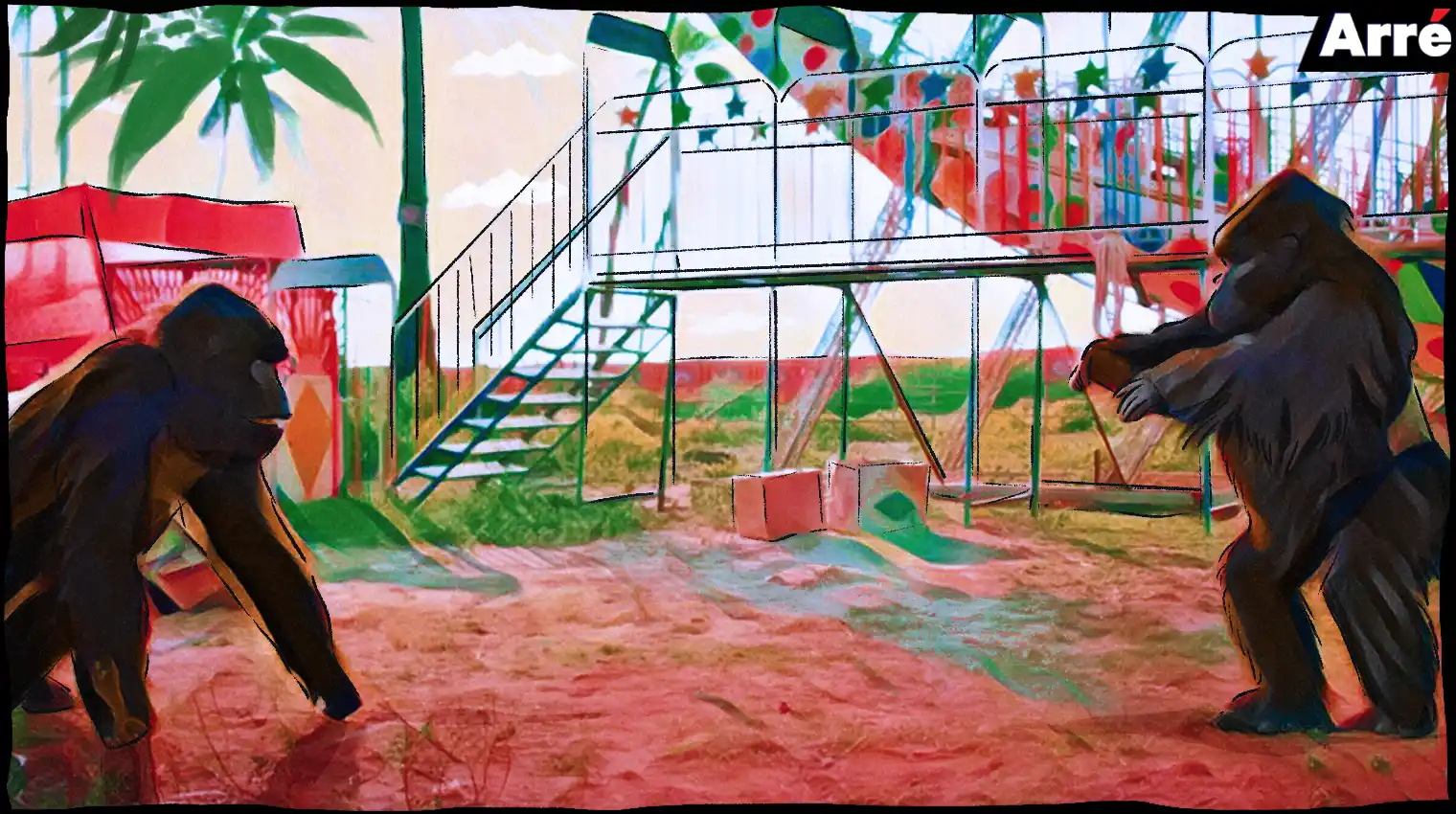 What happens when you (figuratively) hold up the mirror to a beast? As the real gorilla finally comes face to face alone with Jackie Shroff's garb, only utter madness and chaos follow. Between Shroff trying to ward him off doing his best impression of the gorilla and the original beast approaching him is a whole host of events that could go terribly wrong or terribly right. Their constant back and forth in this vivacious comedy makes just one of the many reasons why we cannot wait to watch Hello Charlie.
Catch the exclusive premiere of Hello Charlie on Amazon Prime Video on 9th April. Gather your friends and family and have a laugh riot with this surreal adventure comedy.

Sahej Marwah likes to have a finger in every bowl. She spends her time baking, writing, editing, podcasting, and pampering her cat. It's safe to say that she is now running out of fingers and is open to donations.