Coolie No. 1 is a Varun Dhawan show all-out with catchy dance numbers, over-the-top comedy, and great action sequences.
Coolie No. 1 is a classic. The quick-witted comic timing, madcap humour, and the catchy songs are what make the film unforgettable. It's a movie fans keep going back to for a dose of nostalgia. Now 25 years later, legendary director David Dhawan and producer Vashu Bhagnani have teamed up for a remake.The sets are grander and more colourful, the actors are out of the top draw and the supporting cast features some of the finest comic actors in the industry – Paresh Rawal, Rajpal Yadav, Johnny Lever, and Javed Jaffrey. 
Coolie No. 1 demands a powerful performance from the lead actor. Not only does he have to ace the double role, but also master the feisty action sequences and ensure his comic timing is spot on. And actor Varun Dhawan proves he is the master of all. In fact, VD is winning 2020 with Coolie No. 1, and here are five reasons why:
1. Dazzling Dance Numbers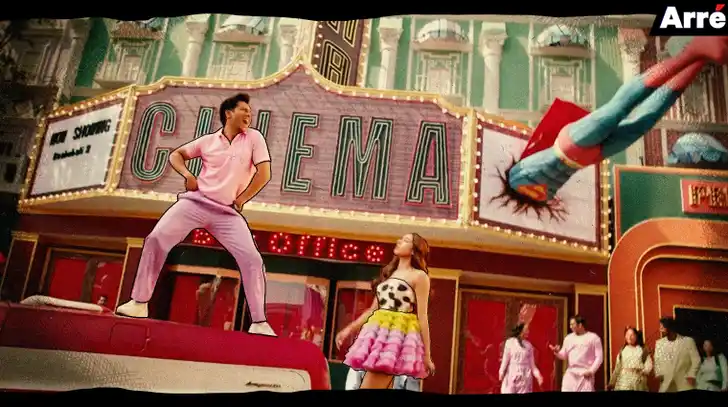 Whether it is "Tujhe Mirchi Lagi" or "Husn Hai Suhana", Varun Dhawan has come onto his own in the remakes of these cult songs. The dresses are flashy, the production is grand, the lighting and set design are dreamy, and the dance moves are ones we will imitate for years to come. Varun Dhawan is at his quirky best, when it comes to emoting catchy lines and capturing that "natkhat" essence of these songs.
2. Impeccable Comic Timing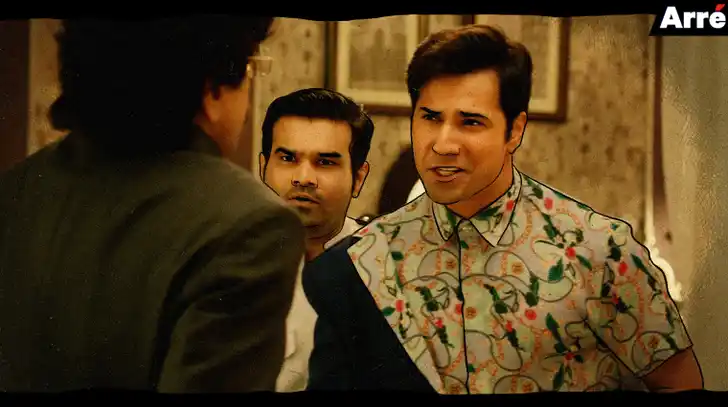 Varun Dhawan channeling his inner Shah Rukh, Salman and Mithun da is a treat to behold. As Raju, he nails the "Aeeee Coolie" act, and as his doppelganger Kunwar Raj Pratap Singh, he is effortless. The comic zingers are delivered with great precision. From physical comedy involving makeovers to the witty one-liners and dialogues that thrive on a rhyming scheme, Varun Dhawan is on point.
3. Get, Set, ACTION!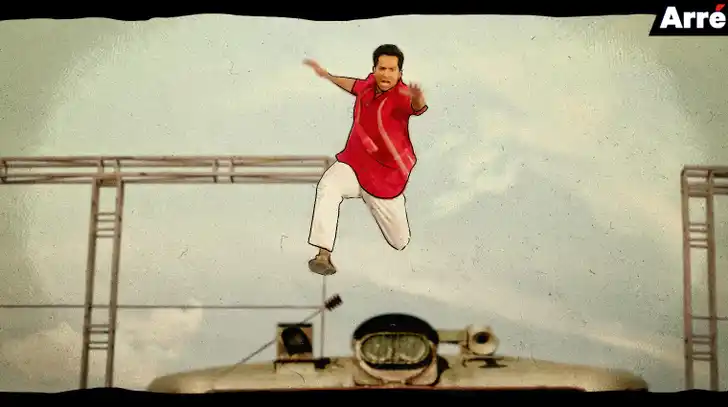 Coolie No. 1 packs some serious action featuring Varun Dhawan's abs and biceps. Whether it is the heroic rescue of a child on a railway track, or the thrashing of a rude man trying to insult an elderly coolie, the action scenes give you some good old Bollywood action, which is hard to find in the films of today.  
Technological advancements allowed filmmakers to do more with VFX, something that Indian cinema lacked in 1995. A fun aspect of some of the action sequences is that intense fighting scenes are sprinkled with comic elements, and make for hilarious viewing.
4. Double Dhamaka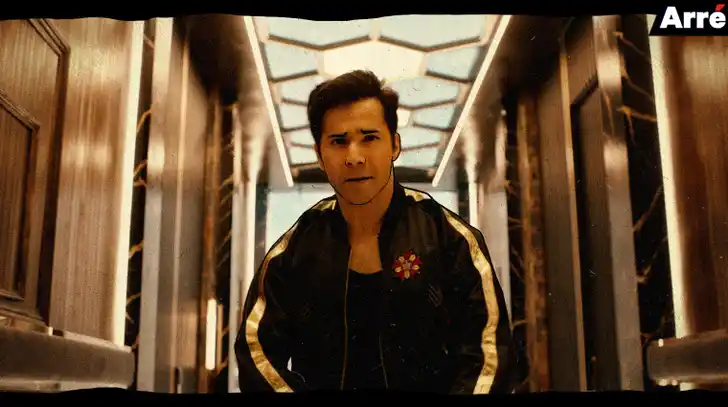 Double roles are tricky to get right, especially when you have to play stark personalities – one is a simpleton, the other is extravagantly rich and flamboyant. Varun Dhawan is masterful with the transition; in many instances, he has to change character instantly and multiple times within a single scene. While the look of the two characters is distinct, so are the accent and mannerisms. As Raju, he is adorable and humble, whereas Raj is cocky and flashy. Varun Dhawan is convincing as both.
5. Drama King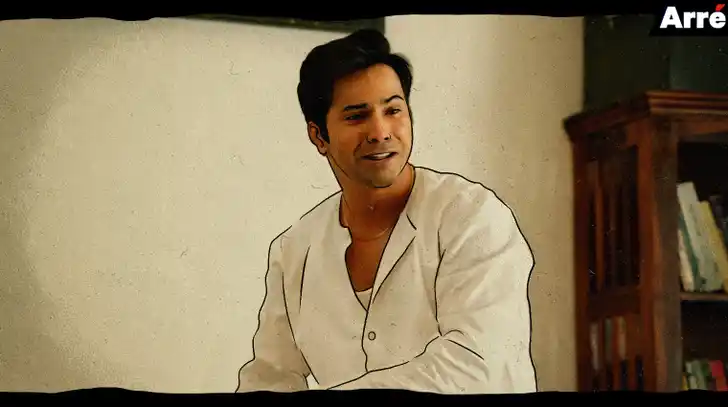 The storyline allows plenty of room for drama, and Dhawan has used it to his advantage. Right from his earnest dedication to his job as a coolie to the tearful monologue during Raj's "funeral", Varun Dhawan brings his A game when it comes to the big moments in the film. The scenes where his integrity is challenged because of his profession, and where he is wrongly framed, speak volumes of his acting prowess, making them the most powerful moments in the movie. 
Coolie No. 1 has comedy, drama, action, dance all rolled into one. And Varun Dhawan steals the show.  
Coolie No. 1 streams on Amazon Prime Video from December 25.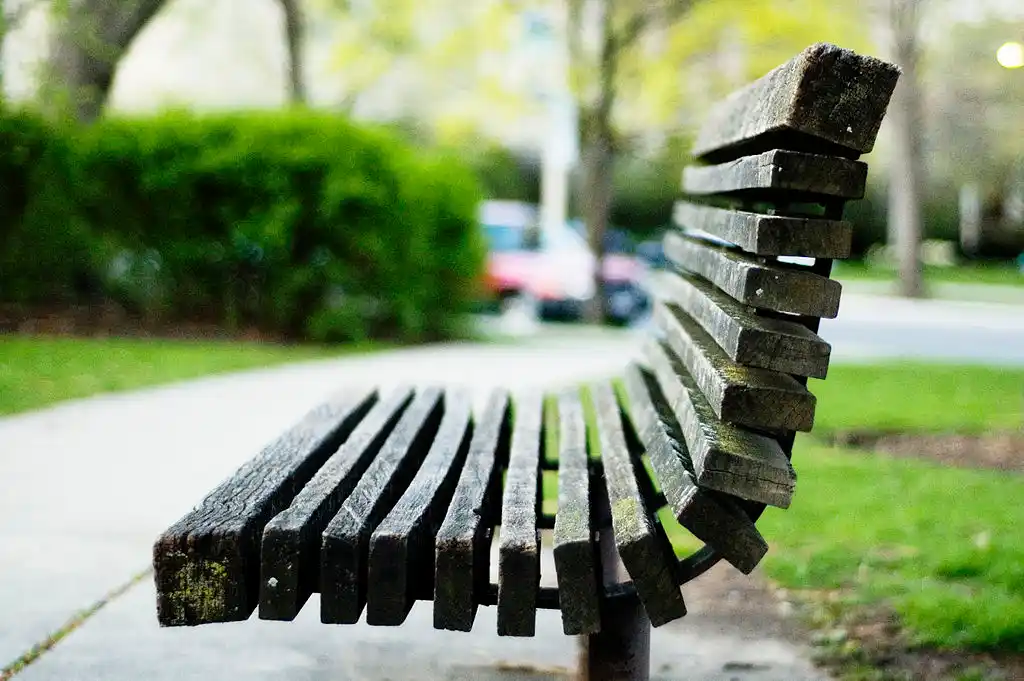 The Arré bench delivers stories that mattress. It hasn't achieved much sofar. But it's getting bedder.