Mark your calendars because Sherni promises to be a soulful excavation of the man-animal conflict, and through it a affecting reflection of our society. It promises to be an exciting, yet soulful ride anchored by a peerless cast and an in-form Vidya Balan.
O how we have all waited for the return of Vidya Balan. When it comes to carrying some 'everywoman grace', nobody does it better than the unheralded queen of relatability. Balan has over her career, not only smashed stereotypes but given women, characters to look up to. Feminism, it can be argued, has become a common trope.
But when it comes to nuance, there is little that each piece of cinema brings to the drawing board. In the hands of Balan and Director Amit V Masurkar, though, you can trust something special is in the offing. With the film Masurkar is returning to his favourite subject – the wilderness and the people who live in it. His track record suggests, Sherni will turn out to be a classic. Here are five reasons why you must mark your calendar for Prime Video's Sherni:
Vidya Balan continues to smash the glass ceiling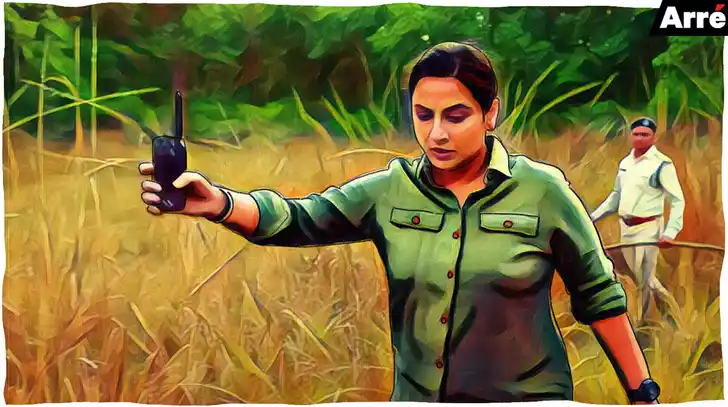 There aren't many women in the industry who have fought patriarchy not only through their roles but outside of it as well. Balan may be considered by many as an archetype, the woman who can play one of the serious side roles but not the protagonist itself. The actress has repeatedly smashed that assumption to pieces with roles that are not only relevant as stories but also double up as mirrors for a Bollywood that still prefers a certain body-type as its female lead.
And not only has Balan lead films, she has successfully, through projects like Dirty Picture and Tumhari Sulu, banished once and for all, the notion that beauty is strictly related to the female form. In Sherni, she looks set to embody the quintessential Sherni spirit, as the lone woman who must save a tigress while being surrounded by doubting, dubious men. It's a role that sounds like it was written for her all along.
The wo(man) vs wild conflict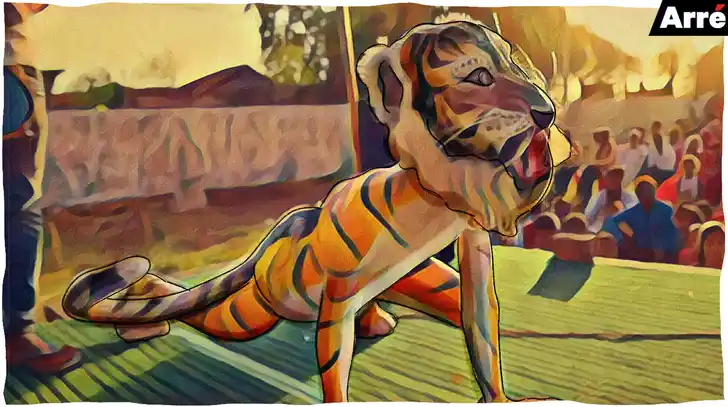 There is no shortage of daily reports of man/animal conflict from India's hinterland. Man and animal, have both been trying to forcibly co-exist for centuries. While man's greed has preceded his relationship with animals of exotic value, animals are driven by instinct and have been forced to adapt to man's unprecedented control over the planet. It's a debate really, who is more vicious and vile – the ones who hunt for greed or the ones who hunt because it's their natural instinct.
This debate cannot be had from the urban comforts of our home. It requires at first an appreciation of the wilderness, an understanding of this elusive ecosystem and subsequently an empathetic view of each animal's habitat. Masurkar, who expertly portrayed the adivasis of s in Newton, is certain to bring the same empathetic lens that simplifies the forest in Sherni, instead of rejecting it as exotic and dangerous.
A stellar supporting cast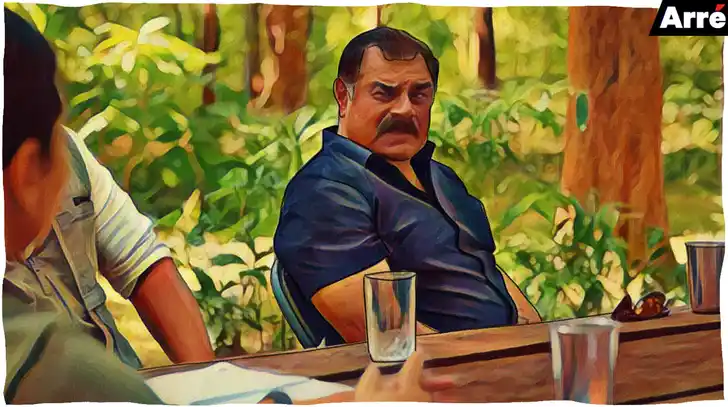 Sherni boasts of an eye-watering cast. Neeraj Kabi and Bijendra Kala are experts in dissolving into smaller roles. The return of the titular and unusually brutish Sharat Saxena in a role that seems a perfect fit is well worth the nostalgia. Saxena has played typically tough characters in the past, and here he looks as gruff and cocky as his aura suggests.
Often films remain unremarkable for the lack of a cast that knows how to pull its weight irrespective of the size of their individual roles. In Sherni, you can sense, each character will have an important part to play in shaping the story, which would further elevate the narrative strength of the core message. It is a collaboration at the end of the day and who could wish for a better supporting cast.
A metaphor for patriarchy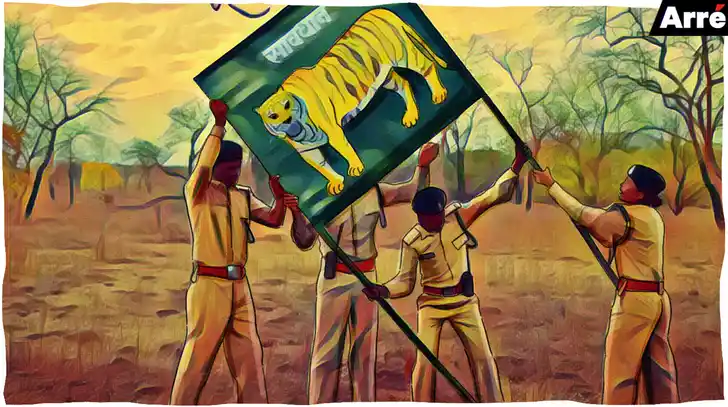 Is the wilderness, its uniformity and its brutality a metaphor for toxic masculinity? In the forest, things seem the same everywhere you look. Patriarchy offers a similarly grim view of society. Irrespective of class or creed, men think alike. Even the most progressive or seemingly liberal, look at women, especially their accomplishments through the lens of suspicion and doubt.
In a way the Sherni might be the hunter of the forest, but she is also the hunted – by the endless trolling of the woods that thrive on presumption. In other words, sexism and toxic masculinity are forests that the Shernis of our everyday lives, must navigate to get to where they are going. What seems daunting to us as an idea, is for them an everyday journey to, at times, to accomplish the most basic of human needs – like dignity and desire.
A close look at the margins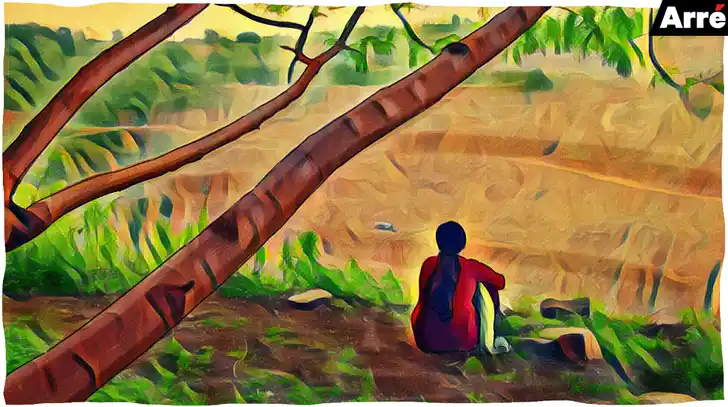 India's forests are teeming with native dwellers who understand this corner of the country better than most. Simply, because they live, move and migrate between these habitats. We reject them as nomads or adivasis, but to these people the forest, despite its incumbent risks, is their home. Newton laid a preliminary eye on the relationship between tribals and the idea of the republic that most urbanites swear by.
But to those living in the forests, the constitution and its implications are redundant because the forest is its own world, its own republic. A film like Sherni can only help us better understand these people who rarely show on our radar, or outside of our fantastical nightmares. It might just be the only way to humanise them.
So strap in and make sure you're are on-board for this wild and soulful ride when Sherni drops on Amazon Prime Video on June 18.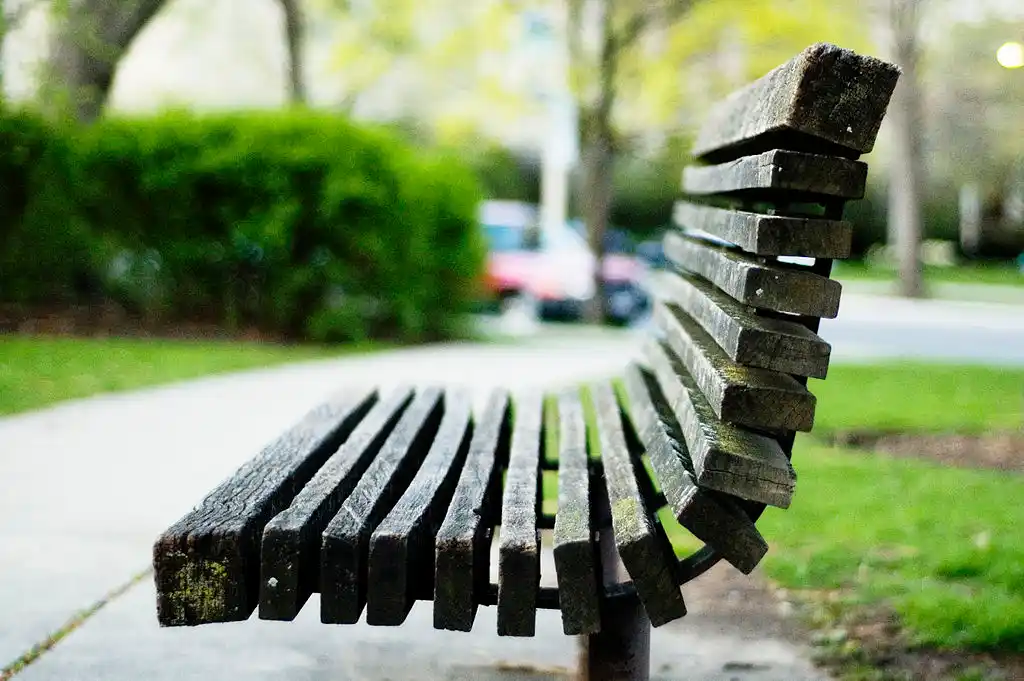 The Arré bench delivers stories that mattress. It hasn't achieved much sofar. But it's getting bedder.