In what seems almost Biblical, armies of locusts are ravaging entire harvests of crops in Rajasthan, Madhya Pradesh, and Uttar Pradesh. If not controlled, this could lead to a nationwide food shortage.
India will remember 2020 for a long time, and the memories will cause you to shudder. First, the coronavirus pandemic caused a nationwide lockdown. Then, Cyclone Amphan, one of the deadliest recorded storms from the Bay of Bengal, swept over India's eastern coast causing untold devastation. And now, a swarm of locusts from the Middle East has arrived in North India, posing a serious threat to food security, as these invasive insects are known to destroy entire crop harvests when they descend in their giant swarms.
Swarms of Locusts enter Jhansi, Uttar Pradesh.

Environment Ministry yesterday said, Locust Swarm from Pakistan have entered Rajasthan, Punjab, Haryana and Madhya Pradesh threatening major damage to crops.

Report:Vikas Kumar pic.twitter.com/OECWrfCjbL

— All India Radio News (@airnewsalerts) May 23, 2020
The first sightings of the locusts were reported last week. But by Monday, it was clear that the swarm had arrived as the locusts swept through multiple Indian states, including Rajasthan, Madhya Pradesh, Uttar Pradesh, and Maharashtra.
If these swarms of locusts are going to destroy more crops, there is going to be a critical shortage of food this year in India.. #Jaipur #Locusts pic.twitter.com/SMxJ97KJOt

— T H M (@THM_Off) May 25, 2020
This time desert locust attack is severe. They have arrived earlier, in huge numbers & now reached till Panna in MP. The changing climate conditions are linked with locust growth in east Africa. The swarms has potential of eating everything & destroy the crops. This from Panna. pic.twitter.com/8aqLa8lA4O

— Parveen Kaswan, IFS (@ParveenKaswan) May 26, 2020
As of now, Rajasthan is the worst-hit state by the locusts in all of India. Reports have claimed that 16 out of the state's 33 districts have witnessed swarms. While the locusts pose the greatest threat to cultivated land, the swarm has also arrived in Jaipur, covering rooftops and homes in terrifying visuals.
Locust swarms in Jaipur this morning. #MondayMorning pic.twitter.com/g5PpCQtb7k

— Rakesh Goswami (@DrRakeshGoswami) May 25, 2020
Against the backdrop of the pandemic, there are fears that the locusts could ruin the summer harvest of the farmers in the states that they enter. This could have a domino effect, leading to a nationwide food shortage if the locust threat is not contained.
A swarm of crop eating locusts spread across the central states like MP, UP and Rajasthan. The locust have already destroyed crop fields and brings immense loss to farming community. I request both the govts to take necessary steps in curbing the locusts for further expansion. pic.twitter.com/nVy5al6sZW

— Srinivas B V (@srinivasiyc) May 25, 2020
There have been calls on social media for the government to announce its plan for dealing with the invasive locusts. The scale of the devastation seen in Pakistan's province of Sindh is being used as a warning for what may take place in India if the locusts are allowed to swarm unchecked.
In few weeks, a plague of locusts from Iran will be arriving in Pakistan & India. This follows an infestation that came over the winter from UAE.

Locusts have already ravaged crops in Sindh stoking fears of mass hunger.

Has the Modi govt made ANY preparations to deal with this?

— Saket Gokhale (@SaketGokhale) May 25, 2020
India is not alone in dealing with this massive swarm of crop-destroying insects. Neighbouring Pakistan, as well as Middle Eastern and African nations like Iran and Ethiopia have also seen this swarm, which originated in the arid regions of those countries before migrating eastward toward India.
Swarms of locusts this large have not been seen in parts of East Africa, the Middle East, and South Asia in decades.

Uncontrolled, their voracious appetite for crops could cause famine in places already struggling with the coronavirus pandemic. https://t.co/OOcyeNxHLN

— Vox (@voxdotcom) May 20, 2020
After the strange summer we've had, an influx of desert locusts. Sometimes it seems like the world is coming to an end.
Locusts attack in #Jaipur . Now it seems like a scene from the Biblical plague pic.twitter.com/mYukH20Hmc

— rini chaturvedi (@ChaturvediRini) May 25, 2020
2020 could be the chapter in human history where the world ends.

Plague – check
Cyclone – check
Locusts – check
Hatred – check https://t.co/ooDbJpmoDM

— Arpita Chatterjee (@arpitachatter) May 26, 2020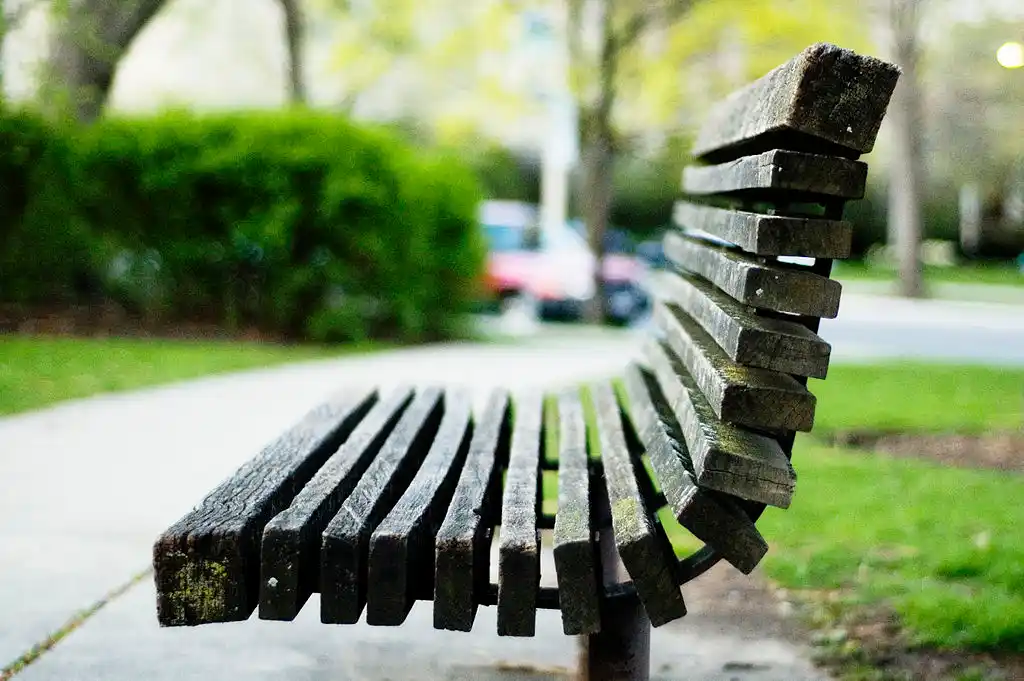 The Arré bench delivers stories that mattress. It hasn't achieved much sofar. But it's getting bedder.