BJP MP Gautam Gambhir has installed three giant purifiers in his constituency in East Delhi. But are they really going to turn the capital's toxic air clean?
Pollution has been a major concern and a big talking point in Delhi. In an attempt to be seen to be doing something about it, BJP MP Gautam Gambir installed a giant air purifier in his constituency in East Delhi – the third such purifier set up to tackle pollution.
However, many experts have deemed the move to be "unscientific".
काम दिखता है, झूठ दिखाना पड़ता है। पूर्वी दिल्ली का तीसरा Air Purifier!
साफ़ हवा सबका हक़! pic.twitter.com/ExyDzzEJxA

— Gautam Gambhir (@GautamGambhir) November 22, 2020
The first two air purifiers were installed in Lajpat Nagar and Gandhi Nagar markets, followed by the latest one in Krishna Nagar market area. At the inauguration, Gambhir reportedly said, "This purifier may not solve the problem of pollution completely but as someone born and brought up in this city, I cannot just sit at home and let things worsen."
The anti-smog tower was a pilot project undertaken by IIT-Bombay in collaboration with IIT-Delhi and University of Minnesota. The purifiers installed in Delhi have been produced by a local company called Florida Electrical Industries Ltd. The company's director Rachit Arora claims that the purifier can clean two lakh cubic metres of air within 11 hours.
"The company believes that the pollution problem is at its worst ever and we are at a crossroads. That makes outdoor air purification a need of the hour and a solution we may not like or choose, but have to at least explore as a first aid and foundation stone," Arora said.
Such air purifiers were earlier installed at Lajpat Nagar and Gandhi Nagar markets. https://t.co/6lpoAcA9ls

— Deccan Herald (@DeccanHerald) November 22, 2020
ever, experts on the issue have showcased concern and believe that efforts like these are at best red herrings, with the real problem lying at the source.
In a paper titled "Can We Vacuum Our Air Pollution Problem Using Smog Towers?" researchers Sarath Guttikunda and Puja Jawahar argued, "With no boundaries (in the atmospheric conditions), it is unscientific to assume that one can trap air, clean it, and release into the same atmosphere simultaneously. Expecting filtering units to provide any noticeable results at the community level is unrealistic."
Jyoti Pande Lavakare, co-founder of Care for Air India, has stated that it could further compound the pollution problem. "These filters (after being clogged) will then be tossed in the landfills that are already overflowing. So instead of cleaning the air it will further add to the pollution," she said.
Gautam Gambhir installs 3 giant air purifiers in Delhi, but experts call it 'unscientific'

Angana Chakrabarti @AnganaCk reports#ThePrintEnvironmenthttps://t.co/sOEbKREEp6

— ThePrintIndia (@ThePrintIndia) November 24, 2020
A PIL with the Supreme Court asking it to stay its earlier direction to install these outdoor purifiers at public cost was dismissed. Many have deemed it a waste of taxpayer money for the purpose of trying to grab headlines.
Part-Time MP @GautamGambhir wasting taxpayers money!!! #ShameOnGautamGambhir

— Siddharth Setia (@ethicalsid) November 24, 2020
अब जलेबी वाले @GautamGambhir भाई को कौन समझाए कि फैक्ट्रियों में धुआं निकालने के लिए चिमनी लगाई जाती है लेकिन इसका मतलब ये नहीं कि चिमनी धुआं पीकर खत्म कर देती है
बस यही चिमनी अपने जलेबी वाले गंभीर भाई ने ओपन एरिया में लगा दी जो बाहर का धुआं लेकर बाहर छोड़ रही है

— Karan Pal (@karanpal32) November 25, 2020
Experts unanimously agree that the problem must be contained at the source. "It is similar to asking people to make use of RO (water purifiers) or indoor air purifiers but you have to understand that if we have high concentration of pollutants, it becomes an expensive affair (to purify it)," said Dr Ravindra Khaiwal, professor of environment health at PGIMER Chandigarh.
It would serve well for politicians and judges to pay heed to what the experts have to say on the issue.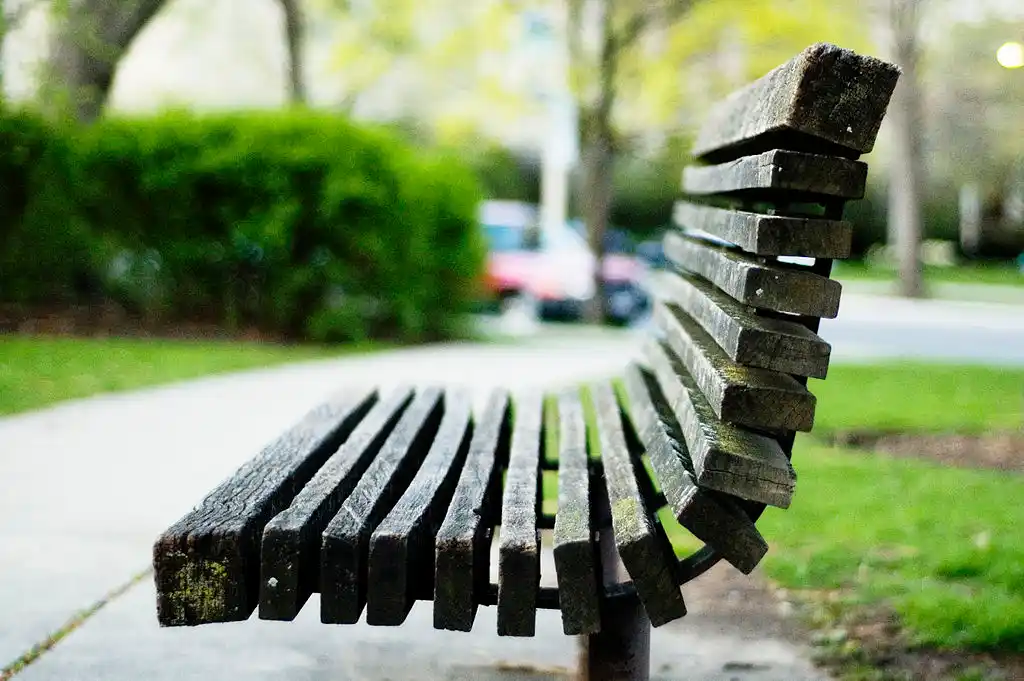 The Arré bench delivers stories that mattress. It hasn't achieved much sofar. But it's getting bedder.