The sun dawns upon the ashram campus of Adivasi Ekta Samiti, shining through the salt-and-pepper hair of an aged woman. I've just woken up, and in my hazy vision, the tiny, timid-looking lady appears to have an unreal golden halo. Dressed in a beige, worn cotton saree, she is surrounded by a bunch of children, who buzz around her like a swarm of workers around the queen bee. It reminds me of a canvas painting.
This is my first introduction to Tulasi Munda, fondly known as Tulasi Appa, a 2001 Padma Shri awardee. I am on a solo cycling expedition, covering 1,100 kilometres through Odisha, to get a first-hand understanding of the most pertinent issues affecting the state's tribal population. Meeting the unassuming Tulasi Appa, who wears her accolades so lightly, was high on my agenda. The previous evening, I'd cycled about 230 kilometres from Bhubaneswar and reached Serenda village in Kendujhar district just to meet her.
Tulasi Appa was only 13 years old when she decided to devote all her time and attention toward educating children from the Munda tribe that she belongs to – an age when most children today can't decide whether to get a Nintendo Wii or a PlayStation console for their birthday. She did not have the benefit of a formal education; she'd spent her formative years working in a stone quarry and teaching herself a few letters of the alphabet. But that did not deter her from starting her first school in 1966 under a Mahua tree on a borrowed plot of land on the village's periphery.

There was initial resistance from Serenda's residents, who thought she was on a fool's errand. The children had to help out in the farms during the day, where was the time for study? Besides, what would girls even do with their education? So Appa started classes in the evening and to keep the enterprise afloat, sold vegetables and puffed rice during the day.The children trickled in, one baby step at a time. Gradually, she won the confidence of her fellow villagers and was able to get their help to build a campus, drawing construction material from the nearby mountain. Fifty years later, the Adivasi Vikas Samiti has fifteen schools, including a hostel for boys and girls. By any conservative estimate, she has helped educate more than 20,000 children.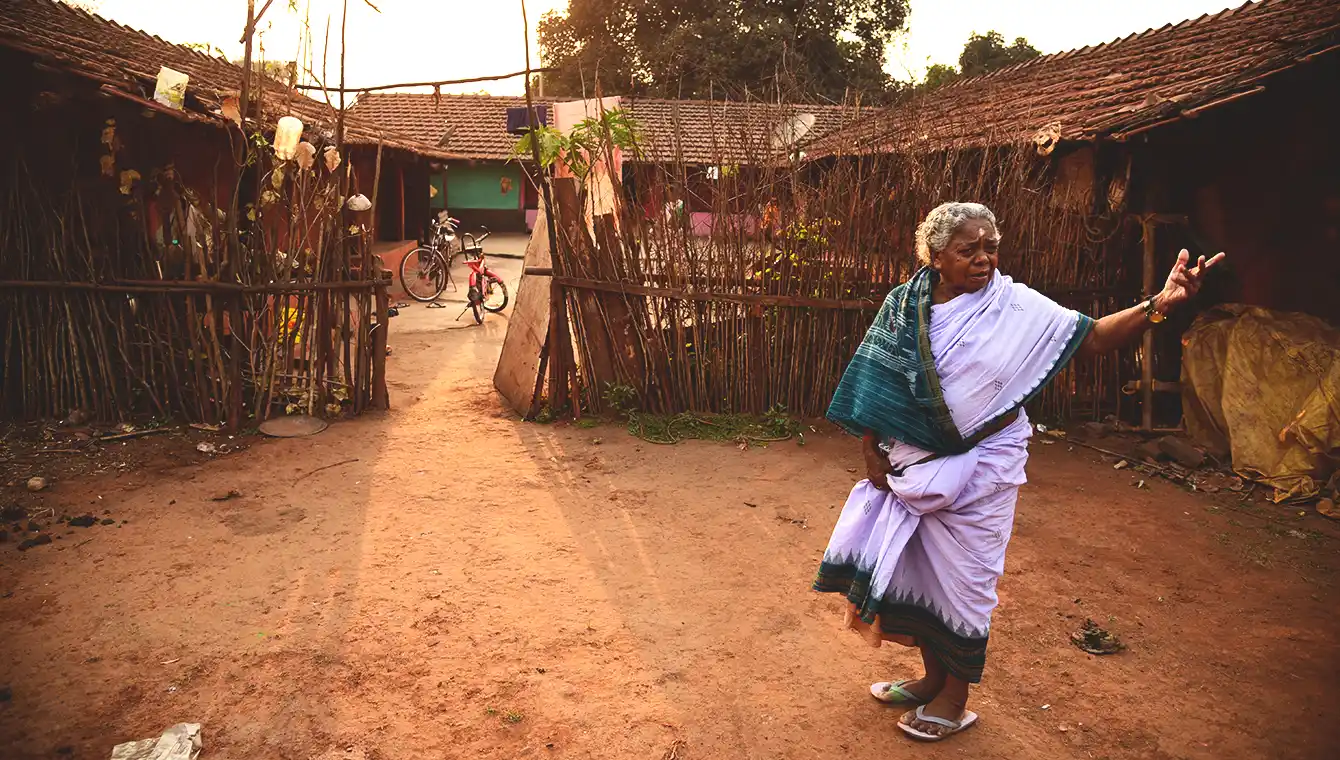 Tulasi Appa started her first school for children in 1966, under a Mahua tree. The Adivasi Vikas Samiti now has 15 schools.

Courtesy: Ankush Vengurlekar
I watch Tulasi Appa heading over to the garden, where she doesn't shy away from getting her hands dirty in the mud. Looking over a pond that the enthusiastic students from the hostel have dug on their own, she bends over and replants a few flowering gerberas along its circumference. The children look upon her with utmost reverence – the only time I've noticed that look in the eyes of city kids is when they talk about their favourite superheroes. Here, in the forests where governments have long ceased to register their presence, where companies hold anarchic powers, and tribals are left to their helpless fate, Tulasi Appa enjoys a somewhat fabled status.
Appa's domestic help, a short lady named Janha Debi, takes out the charpai and brings Appa her morning cup of green tea. We sit outdoors, watching the sun's gradual progress, as I try to draw her out to talk about her childhood.
Born in 1947, Tulasi Appa's most significant influence is Vinoba Bhave, whom she met during the Bhoodan Andolan of the 1960s. The freedom fighter and spiritual leader was touring the country on foot, requesting zamindars to voluntarily give away some parts of their land. Tulasi Appa travelled with him to Bengal, Rajasthan, and Gujarat and vowed to work on his Gandhian principles. "As a child, I worked in the mines and was deprived of education, because there were no schools in our village," she tells me. "But with whatever exposure I had, I thought of imparting that teaching to tribal children."
Our conversation is briefly interrupted by a passing student who was ill the day before and had missed school. Appa pauses to address him by name and asks him how he feels, and I wonder if she remembers the names of all 810 students who currently reside on campus.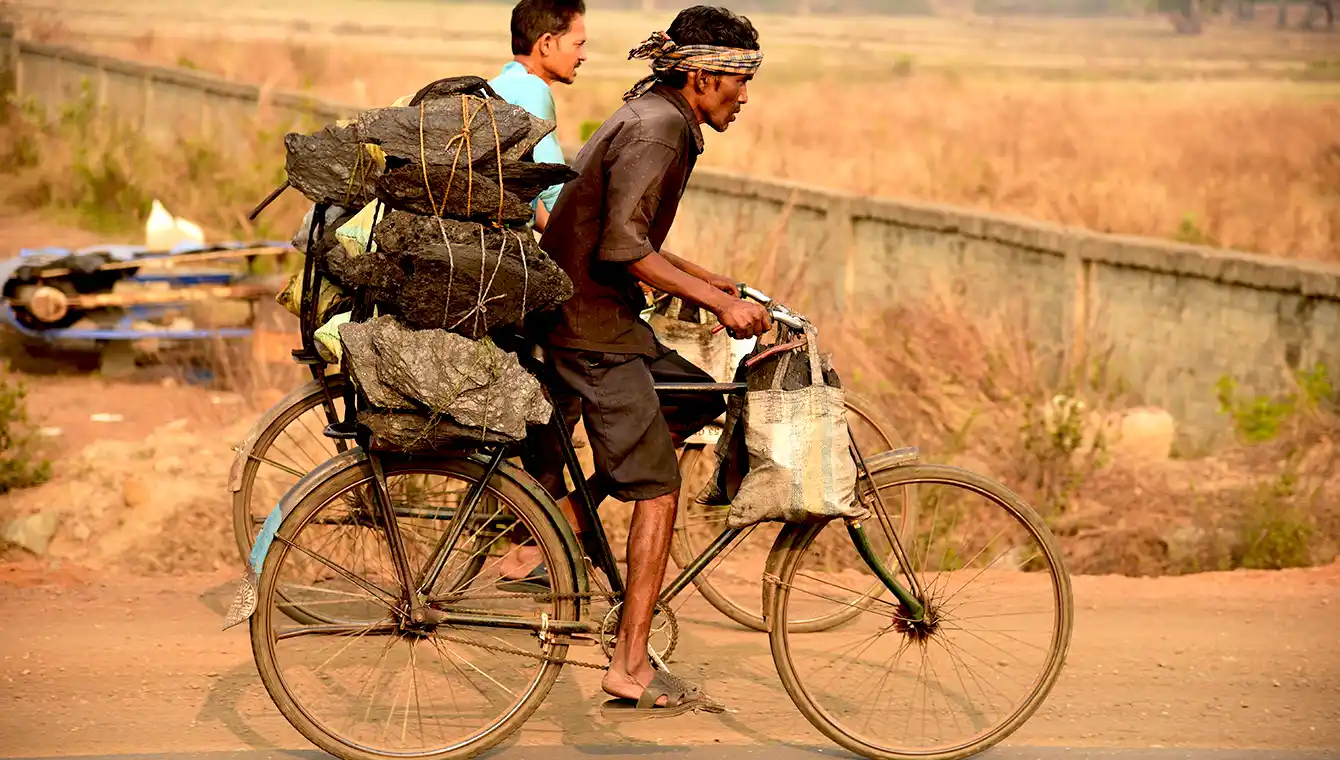 Indigenous people, whose homes and lands have been taken over by the Odisha Mining Corporation, are compensated by being allowed to collect free coal during certain hours of the day.

Courtesy: Ankush Vengurlekar
As Appa speaks to the youngster, I steal a glance at the Aditya Birla group's logo on her tea cup. I turn to ask her about the relationship that she has enjoyed with the corporates in her area, something which has earned her the contempt of fellow activists elsewhere. Most advocates of tribal rights continue to fight the irregularities of corporations and the hand-in-glove approach of the government toward them, with a confrontational, finger-pointing stance. But Appa is the favoured negotiator whenever there is a stalemate in the negotiations between the government or corporates and adivasis.
This has earned her the ire of activists who consider her a sellout, but Appa dismisses these charges wryly. "What is a company," she asks. "It is made up of people, and not all people are bad. Their outlook is due to their ignorance." Over the years, Tulasi Appa has involved the Birlas and other corporations in several uplift programmes for the villagers. "We have to understand that activists cannot just point fingers," she says. "Corporates will make profits but it doesn't necessarily have to be at the cost of the tribals. A dialogue and collaborative atmosphere is best for everyone."
But Appa, I protest, the companies want the land, the homes of your people, whose very existence depends on the forests they inhabit. A day prior, while cycling through Jajpur Road near Kalyaninagar, home to the largest steel mills in Odisha, I'd encountered several displaced families; there were many others in Keonjhar, whose homes were taken away by the Odisha Mining Corporation. I ask her about the episode where Tata Steel refused to pay R&R to the indigenous inhabitants for its steel plant in Kalinganagar and the resulting protest turned violent causing 14 tribal fatalities and one policeman's death. "I went on behalf of the Tatas and appeased the people, while also making the Tatas pay," she maintains. "Someone has to mediate."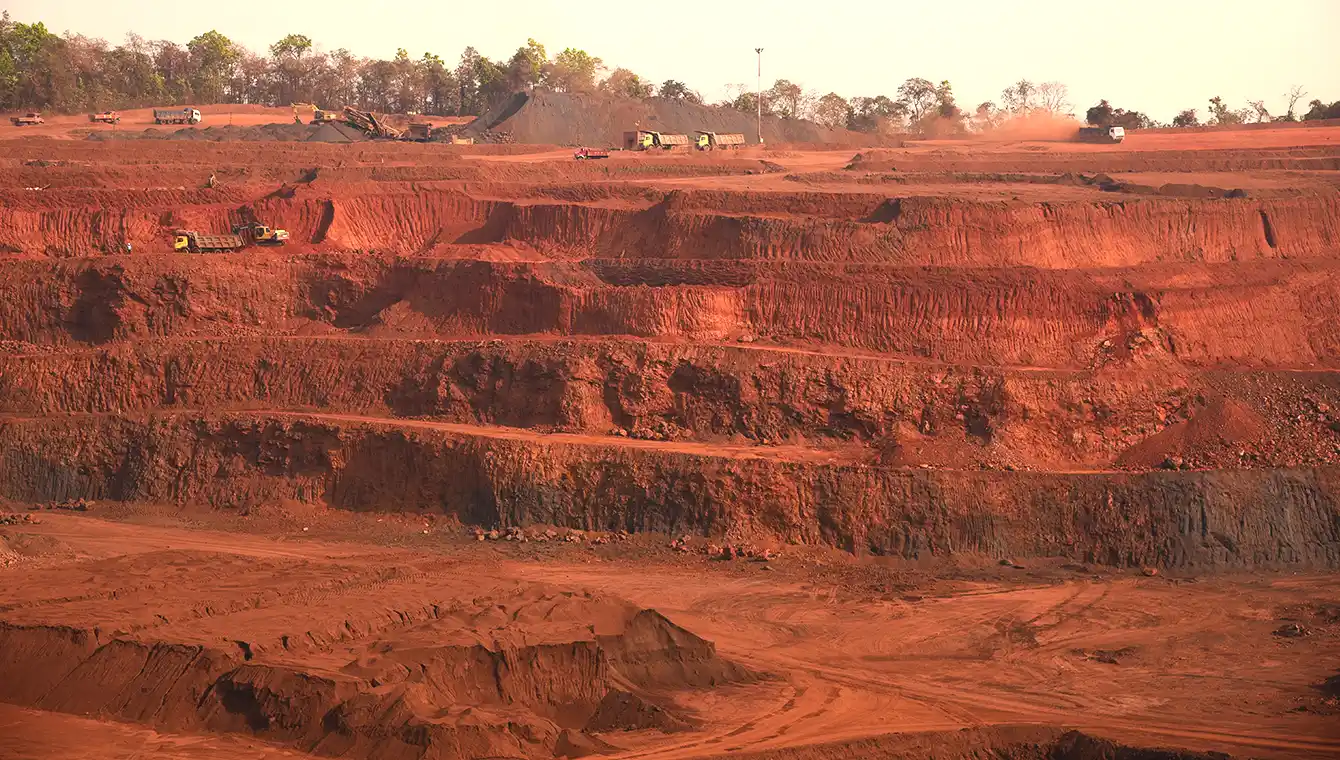 I was staring into the earth's belly which had been excavated to feed our hungry, consumeristic lifestyles.

Courtesy: Ankush Vengurlekar
Around afternoon, we head to Barbil. While Appa goes to the site office of the MD of Mideast Integrated Steel Ltd and I, along with Bapun, one of Appa's trusted lieutenants, go to the open-pit iron ore mine. Spread over 104 hectares of Sidhamath Reserve Forest, the mine is heavily guarded and entrance is restricted for general public.
This is the first time I am seeing a mine, and I am equally awed by and terrified of what I see in front of me. Juxtaposed against a 600-ft tall hill, I was staring into the earth's belly which had been excavated to feed our hungry, consumeristic lifestyles. The iron ore would be converted into everyday items: utensils, furniture, cars, buildings. This shiny wonder metal was built on the pylons of misery, displacement, and tribal lives, devouring one forest, one village, one tribe at a time. I couldn't really pinpoint what made me so uneasy: The fact that the company had been officially given a license to rip out a million-year old reserve forest and exhaust its resources? Or that all my life I, like many others have been a consumer of this seemingly harmless material, and in my own way, been a party to this oppression.
Still, I put my camera to good use. "Don't worry, no one will stop you, click as much as you want," says Bapun. He then asks to take a selfie in front of the mine.
My head is dizzy with countless questions, even as we fill the jeep's tank with fuel from the company's stores department. I am told that Mideast manages the vehicles for the ashram, while Triveni Earthmovers, yet another corporate in the area, has built a few buildings at the Adivasi Ekta Samiti campus. A few years ago, the mining company KSJ Ahluwalia was made to build 60 homes in Kalobar Pada, for the most marginalised tribal families.
We reach the ashram just in time for the evening prayer service, where over 800 students, teachers, and school staff gather for recitals of prayers and hymns. Appa concludes the prayer session with an anecdote from her childhood in Oriya. The gathering chuckles as light from a high mast makes their shadows dance in the dark. I realise that a lifetime of service would have been impossible without Tulasi Appa's innate ability to communicate with children, as well as she does with corporate might.