The massive inferno in Baghjan oil field in Assam's Tinsukia, which claimed the lives of two firefighters and has left thousands of locals homeless, could take at least four more weeks to extinguish. The fire also poses a threat to Maguri Beel wetlands and Dibru-Saikhowa National Park, which are three kilometres away.
In 2020, it seems like the disasters just don't stop. The latest terrifying, apocalyptic scenario unfolding in India is in Assam, where a gas leak in an oil field caught fire after leaking from a plant operated by Oil India Limited (OIL) for 14 days. The gas leak escalated into a raging fire on Tuesday, and the Indian Air Force and Indian Army, along with the National Disaster Response Force (NDRF) and Assam's State Disaster Response Force (SDRF) have been called in, after OIL was unable to effectively stop the gas leak.
Thoughts also tonight with people in Tinsukhia in Assam.. terrible Oil India oil fire, thousands affected. In our prayers tonight.. stay well.. pic.twitter.com/dyfPk2ZGjA

— Rajdeep Sardesai (@sardesairajdeep) June 9, 2020
Though government forces and private companies are working hand-in-hand to rectify the situation, it is being reported that it may take up to four weeks to put out the fire and cap the gas leak.
For all those who said it's just okay to dig for oil in National Park areas – FIRST the oil spilled and the company can't clean it up (it's been over ten days). Countless animals have died in an endemic area
SECOND the oil has now caught fire.
Baghjan, Dibru-Saikhowa landscape. pic.twitter.com/vFkLRP2qXZ

— Neha Sinha (@nehaa_sinha) June 9, 2020
The site of the disaster is the Baghjan oil field in Tinsukia, which is approximately 500 kilometres away from the state capital Guwahati, but also only around three kilometres away from the neighbouring Maguri Beel wetlands and Dibru-Saikhowa National Park, posing a major threat to the region's biodiversity.
Visuals of fire at #MaguriBheel near #Tinsukia Town in #Assam, a part of Dibru Saikowa National Park ecosystem. There was leakage of gas from a well for some days, but it wasn't controlled and now it had caught fire,

Courtesy: Amar Deshpande pic.twitter.com/SBCNzOETol

— Free Voice (@FreeVoiceIN) June 10, 2020
The resulting blaze has led to large-scale firefighting operations, in which two firefighters employed by OIL lost their lives. Teams from the NDRF and SDRF recovered their bodies from a pond, where it is believed they sought shelter from the flames before their deaths.
Assam Gas Leak: The NDRF has recovered the bodies of two firemen from OIL from a pond near the well site. The authorities suspect they jumped into the pond soon after the fire broke out to save themselves.@IndianExpress https://t.co/ElEl94TtZQ

— Tora Agarwala (@toramatix) June 10, 2020
The oil well at Baghjan Tinsukia developed a leak last month, after an incident called a blowout, on May 27. Though OIL sought to contain the leak and cap the escaping gas, the company was unable to do so. As a result, families living in the villages that lay in the vicinity of the well had to be evacuated to relief camps. After the gas leak turned into a raging fire yesterday, even more people were added to the number of evacuees, with NDTV reporting that 6,000 people living in a 1.5-km radius of the well had to be moved to the relief camps.
This is the current scenario of the villagers in Baghjaan, Tinsukia, Assam after the fire broke out in the gas well. Why is it always that the innocent people and their children suffer? What did they do to pay the price of 14 days of negligence by the Oil Authority of India? pic.twitter.com/3IQ7SalyA3

— Bidhan Kar (@callmebreather) June 9, 2020
Assam's Baghjan oil well suffers blowout, IAF rushes 3 fire tenders to control the massive fire. But due to heavy intensity of fire, Indian Air Force fire tender failed to start operation. Fire now spreading to nearby villages and left several houses and other properties burnt. pic.twitter.com/8hY4bgMIo2

— Nandan Pratim Sharma Bordoloi 🇮🇳 (@NANDANPRATIM) June 9, 2020
In addition to the human cost, there is also the environmental cost of the fire, as the delicate riverine ecosystem of the nearby Dibru-Saikhowa National Park and Maguri Beel wetlands will undoubtedly be adversely affected by a disaster of such large proportions. Even before the fire sparked off, the gas leak itself was harming the wildlife, with carcasses of fish and the endangered Gangetic dolphin surfacing in the water of the national park.
#BaghjanFire in #ASSAM & Why it should be a HEADLINE:

One national park & Protected wetland burning together.

Oil India Ltd Gas well was leaking for 13 days before it exploded.

Fire has engulfed villages, it's still burning & officials say it may take 4 weeks to control. pic.twitter.com/ZvtdUaQUlU

— Sreyashi Dey (@SreyashiDey) June 10, 2020
Against the backdrop of a global pandemic, this fire and the resulting humanitarian and environmental crises are more reasons why 2020 will go down as the worst year of the millennium.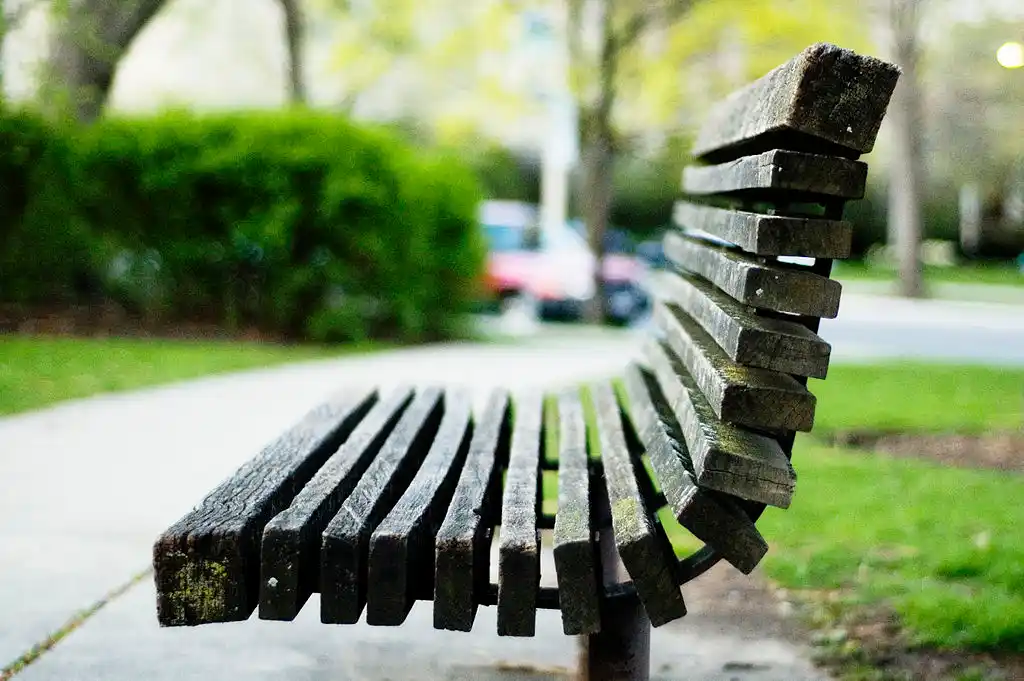 The Arré bench delivers stories that mattress. It hasn't achieved much sofar. But it's getting bedder.