Authorities at the popular Khao Yai National Park are going to send back rubbish to visitors who litter. Hope the people in-charge of the Swachh Bharat Abhiyan are listening.
What if the rubbish you throw on the street, lands at your doorstep? Maybe you'll think twice before channeling your inner litterbug. A national park in Thailand hopes so too.
Following the increase in the trash in the wildlife space, said to have been left behind by tourists, authorities at the popular Khao Yai National Park are set to ship back the rubbish to its litterers. Yup, it's payback time.
"If you litter in this Thai national park, your rubbish may just come back to haunt you.

Well, not exactly haunt, but it'll be shipped to your home as a pointed reminder that when out in nature, you had better clean up after yourself."https://t.co/7VPDCNAZza

— Amit Paranjape (@aparanjape) September 22, 2020
The first national park in Thailand, Khao Yai in Bangkok is known for its scenery and is a favourite among hikers. With waterfalls and wildlife – elephants, bears, snakes, jackals and deer – authorities are worried about the negative impact all the waste could have both on the environment and health of these animals.
In a series of Facebook posts, Thailand's Environment Minister Varawut Silpa-archa brought attention to the matter. In the first one, Silpa-archa welcomed tourists to visit the park but urged them to be mindful of their trash. He went on to add that if visitors failed to comply, they could expect their collection of litter packaged in a nice little box and posted to them. Something akin to a souvenir.
In another post, the environment minister showed pictures of empty plastic bottles, cans and chips wrappings collected in a box along with a note, saying: "You forgot these things."
Yikes! Taunt of the century right here.
"Your trash – we'll send it back to you," the minister further warned, showing the boxes of trash ready to be shipped. He went on to emphasise that littering in any national park in Thailand is an offence punishable by law. If proven guilty, the offender could end up in prison for five years.
As littering has become an increasingly common issue at the tourist site, there was a need to curb the matter before it worsened any further. According to the Bangkok Post, back in 2016 during the New Year holiday, one of the busiest for Thai tourism, nearly 154,000 visitors left more than 23 tonnes of waste behind. It's no wonder then that the Thai government is finally taking serious actions toward litterbugs. Visitors to the park have to register along with their addresses, to make it easy for rangers to track them down if they leave any trash behind.
This is a case of "laaton ke bhoot, baaton se nahi maante", something that Indian tourists should be subjected to. Lockdown restrictions have just eased and travellers are back thronging Himachal. The proof? All the litter left behind by them.
This is what tourists do to Himachal Pradesh, Uttarakhand and most other hill stations. Why act so foolish, uneducated and dumb? https://t.co/3hxavAFfus

— Aditya Raj Kaul (@AdityaRajKaul) September 22, 2020
Maybe tit-for-tat is the only lesson Indians understand. Hope the people in-charge of Swachh Bharat are listening.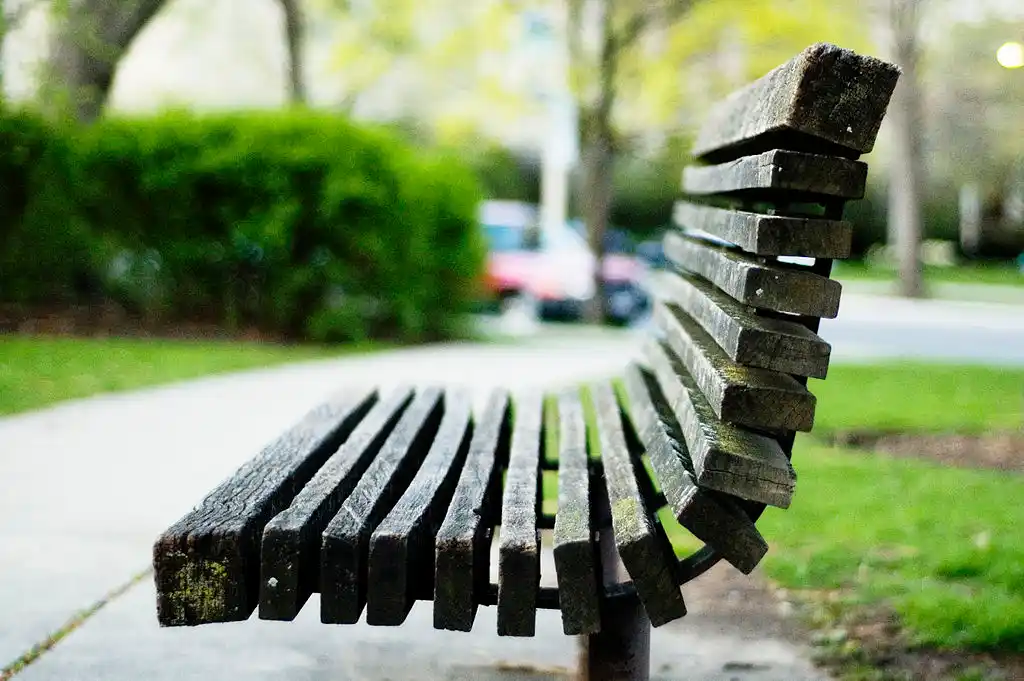 The Arré bench delivers stories that mattress. It hasn't achieved much sofar. But it's getting bedder.