After receiving extremely heavy rainfall, parts of Mumbai went under water. A landslide on the Western Express Highway near Kandivali slowed down traffic, streets were flooded, and water gushed into people's homes.
Every monsoon in Mumbai begins with a BMC assurance that it is adequately prepared for the rains. That we won't see potholes on roads or vast areas of flooding, that public transport won't be shut. And then those five hours of torrential rains arrive. Railways are shut, buses have broken down on a flooded street, water has entered people's homes, traffic has come to a standstill.
Once again, the rains are wreaking havoc in Mumbai. The city has been witnessing heavy showers for the last 12 hours. Local trains have stopped operations and all offices except emergency services will stay closed. While the coronavirus lockdown has forced many people to stay indoors, those that have ventured out had to battle overflowing drains and submerged streets.
Terrifying videos and visuals have flooded our timelines. There was a massive landslide on the Western Express Highway near Kandivali. It has slowed down vehicular movement on one side of the highway.
Oh F*@& landslide at Kandivli pic.twitter.com/nmmt0IjvGp

— Vice Chancellor, Tweeter Medical University (@bijlanirajesh) August 4, 2020
Watch: Landslide at #Kandivali Western Express Highway at Samta Nagar. Highway leading towards airport and city is closed. #MumbaiRains pic.twitter.com/DQVSMc6ViS

— TOI Mumbai (@TOIMumbai) August 4, 2020
What looked like a nala for years has finally lived up to its name. Presenting, the Dahisar river.
#MumbaiRains Dahisar river finally looks like a river and not a nala! pic.twitter.com/7IVurfiT4z

— Shivam Vahia (@ShivamVahia) August 4, 2020
Even if one chooses to stay in, there's no escaping the Mumbai rains.
My Home in Goregaon West pic.twitter.com/2K7vWuRzFS

— Vishal Rathod (@travelindiablog) August 4, 2020
Is it a road? Is it a lake?
Masterstroke By BMC To Not Fix The Drainage During Lockdown. Now Corona Will Get Stuck In Traffic & Waterlogged Street And Cant Spread Faster… #MumbaiRains pic.twitter.com/2ZL8w1NmTp

— Babu Bhaiya (@Shahrcasm) August 4, 2020
In Sion, people had to wade through waist-deep water in what has now become a monsoon routine.
Watch | Scenes from Mumbai's low-lying area of Sion as people trudge through knee-deep water amid continuous rain. #MumbaiRains pic.twitter.com/J7hmzdPX8D

— NDTV (@ndtv) August 4, 2020
For many, it brought back memories of that dreaded deluge on July 26, 2005.
Travelling on western express highway..
Never seen anything like this after 26th july 2005..#MumbaiRains
Stay safe.. stay indoors.. pic.twitter.com/FBPBphuuFn

— Habib Khan (@HabibKh76240112) August 3, 2020
The heavy winds accompanying rains created quite the uproar.
#MumbaiRains just wake up by rain… how about you !!! pic.twitter.com/UBqUO1gi5S

— Amrita Maheswari Pany (@amrita_13) August 4, 2020
Some managed to channel their inner Instagram photographer to capture mesmerising visuals of the Mumbai skyline.
#MumbaiRains Always amazing 😍 look at the moment pic.twitter.com/ukVdgVDFWu

— Neal Parmar🇮🇳 (@parmar_neal) August 4, 2020
Not all news has been grim though. The Tulsi lake in Sanjay Gandhi National Park has been overflowing since last night, and it is a sight to behold!
Good news…
Tulsi lake inside #SGNP began overflowing yesterday night. The 2nd lake after Powai (water not potable) to overflow in #Monsoon2020.#MumbaiRains #MumbaiMonsoon#water pic.twitter.com/kdBRn8C7qG

— मुंबई Matters™✳️ (@mumbaimatterz) July 28, 2020
But for those out on the roads, it's just another year and another day of monsoon mayhem.
Watch | People seen wading through knee-deep water in the low-lying Elphinstone Road area in Mumbai amid heavy rain. #MumbaiRains pic.twitter.com/xMArOlfRLb

— NDTV (@ndtv) August 4, 2020
Rains are likely to increase over Mumbai and its suburbs in the afternoon, with extremely heavy rainfall expected for the next two days. Brace yourselves, Mumbaikars.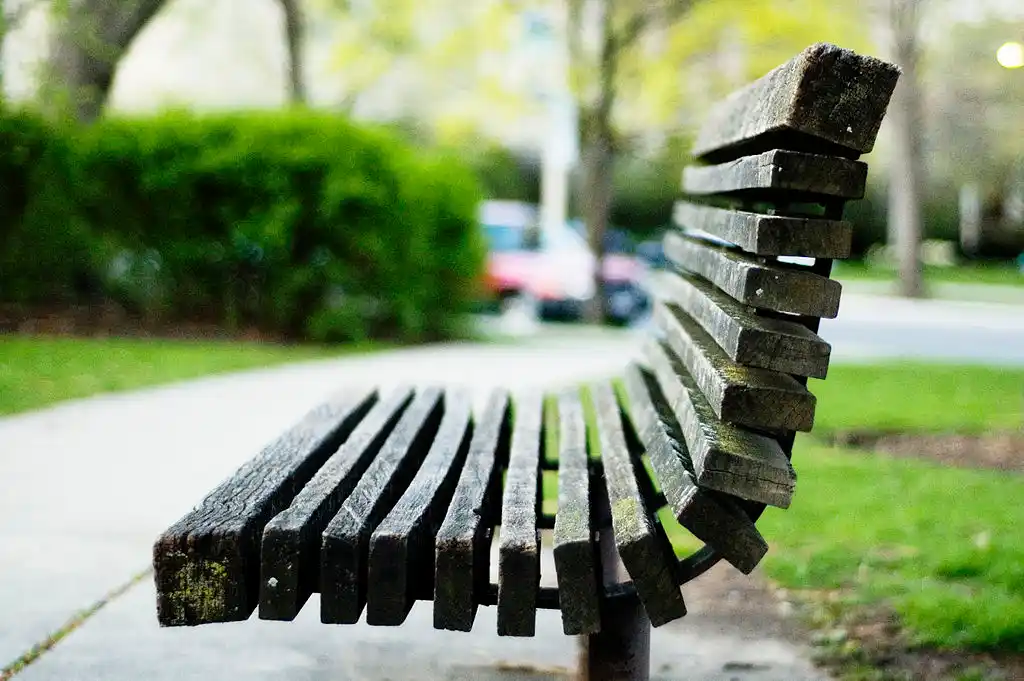 The Arré bench delivers stories that mattress. It hasn't achieved much sofar. But it's getting bedder.